Talent
Welcome to our podcast center
Authentic is by far the largest talent and literary management company in New York, with a thriving office in Los Angeles and a flourishing production arm. We are the only truly bicoastal company of our kind in the entertainment business. We have amazing managers working in both Los Angeles and in New York.
Client Centric
We focus deeply on fulfilling what truly matters to our clients, artistically, creatively, financially, and on the legacy they want to create.
Socially Engaged
We have a strong commitment to collaborating with great nonprofits to help make a difference on this planet.
Active Expansion
We continually explore new opportunities, actively respond to change, and never accept the status quo.
Unmatched Experience
We closely collaborate with each other and are seamlessly integrated on both coasts.
Authentic is here to make a difference, and we do that by empowering our clients in what they really care about.
Authentic's clients are known as some of the top artists in their respective fields. Our clients have been nominated for and won top awards, starred in box office blockbusters and Sundance hits, as well as Broadway and off-Broadway hits and small-screen favorites. We empower our clients to fulfill on what truly matters to them over the course of their long and varied careers. Our bicoastal team of expert managers represents the full needs of our clients in every area, including theater, film, television, and digital media. 
Authentic is committed to producing quality projects in film, television, and the digital space. We utilize our unparalleled access to IP and our relationships with top creative partners to develop and produce projects with our clients and with other creative companies.  
Authentic's Comedy Department represents some of the top comedic performers, producers and writers in the comedy industry from long-established stars to the hottest up-and-comers, in TV, film, digital, branded entertainment, and live performance. We use our entrepreneurial approach and our unparalleled reach to ensure our clients have the best possible opportunities available to help them fulfill on what they really want from their careers.
Authentic's Lifestyle Division works with clients whose purpose is to impact the quality of how people live their lives. Clients include business leaders, weight- loss coaches, interior designers, hosts, travellers and explorers, artists, relationship experts, chefs, nerds, health experts and beauty curators. We work with our clients to build a media platform that is current, provides value and is successful. This platform can include social engagement, TV production, digital content, brand relationships, events, speaking tours, books, products and endorsement opportunities.
With one of the most experienced literary management teams in the entertainment industry, Authentic's literary managers represent a mix of established talent thriving in film, television, new media, theatre and beyond. They are devoted advocates for their screenwriters and directors and work seamlessly with Authentic's other divisions to create high-quality content while building opportunities for the company's clients.
Our Digital Talent division represents some of the top talent in the digital space, reaching millions of fans with unique and creative content. Through strong brand partnerships and unparalleled relationships, we ensure that our clients have the best possible opportunities to fulfill on what they really want, in both the digital and traditional media realms.
Established in 2005, we've since built unique methods and procedures to ensure our clients get what they want and leave behind a fulfilling legacy they're proud of. We make a real effort to find out what our clients truly want and then take the necessary actions to create the future they stand for, through collaboration, creation, and tenacity.
The outcomes are invariably stellar; our clients star in some of the biggest and most critically acclaimed projects on screen and stage. We've developed dozens of careers from the start and worked with our clients to cause new and extraordinary futures.
Additionally, we've taken on major social and environmental issues both with our clients and as a company which have impacted the quality of life in India, Haiti, Africa, Southeast Asia, and the United States.
Steph Price - International Director at English In Mind Institute
Authentic is deeply committed to making a difference on the planet. We work with our clients and on our own to cause a new better future for humanity, whether through media or through on-the-ground work in areas of need. Authentic and our clients have done extensive work with the following organizations:
English in Mind Institute in Port-au-Prince
We are English in Mind Institute (EIM) — a non-profit, adult English program in Port-au-Prince, Haiti and we love our school.
Although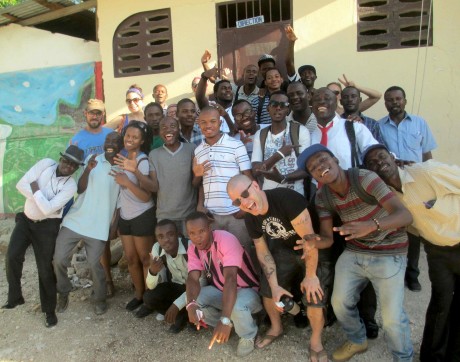 started by an NGO (International Disaster Volunteers) in the aftermath of the earthquake, EIM is now a Haitian led, Haitian taught, and Haitian administered operation. EIM offers biweekly classes to over 190 students and follow a Cambridge University English syllabus complete with internationally recognized exams. Along with their lower levels, they are one of the only institutes in Haiti to offer two advanced levels and also sponsor graduates to take the TOEFL exam.
---
MIMSI International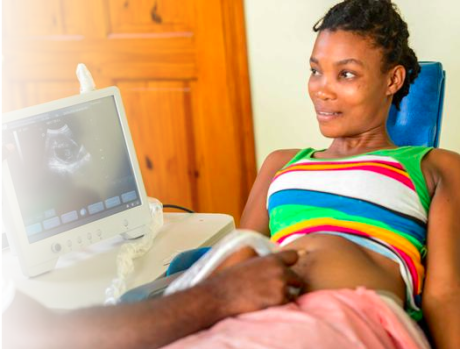 MIMSI is a community-based organization based near Les Cayes, Haiti which trains local volunteers in lifesaving pre-natal care in remote and rural areas. The volunteers in turn run a prenatal clinic with local doctors and nurses to serve pregnant women in their communities.
New Light in Kolkata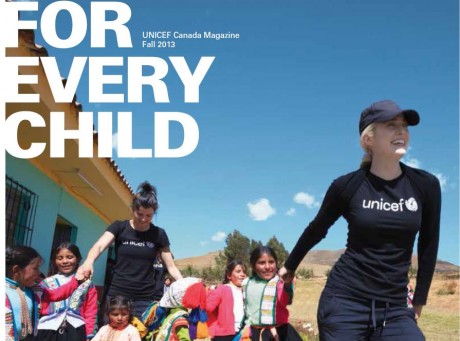 The mission of New Light is to promote gender equality through education and life-skill training, thereby reduce harm caused by violence and abuse to women and young children.  New Light is a registered public charitable trust operating from the terrace of a temple deep inside the red-light district of Kalighat, Kolkata that offers comprehensive community development services. The project provides the children of sex workers a safe haven, particularly in the evening hours when streets are the most dangerous and the mothers are working.
Jeff Brody -D.R.E.A.M. Project
Our team member Jeff Brody volunteered with the UN-award winning DREAM (Dominican Republic Education and Mentoring) Project last summer, and will do the same this upcoming June.  Jeff leads a group of 30 teenagers to the north coast of the Dominican Republic where they help run a day camp for underserved youth on the island. Formally founded in 2002, DREAM looks to brighten the futures of all youth in the country. In under two decades of work, DREAM has helped over 9,000 children receive a better education through 14 programs in 27 different Dominican communities. http://www.dominicandream.org/
Jennie Frisbie -SFFILM
SFFILM's FilmHouse supports narrative and documentary feature films by making office space available for residencies to independent filmmakers actively engaged in various states of film production.  It provides critical support to local and visiting filmmakers by fostering a thriving creative community that encourages collaboration, resource sharing, peer-to-peer feedback and networking opportunities.  Authentic member, Jennie Frisbie, is on the SFFILM Makers' Advisory Board and provides resident filmmakers with project and career consultations.
---
The Giving Spirit
Authentic Member Melinda Haroutuian has been volunteering at Giving Spirit with her 11 year old daughter for the past 5 years.  The stats are frightening over 50,000 homeless and growing in Los Angeles. The Giving Spirit provides immediate aid and a human connection to homeless lives–men, women, children and families in Greater Los Angeles. They educate volunteers and communities about the human face of homelessness with the goal of recognizing that homelessness does not mean hopelessness and lives can be improved and housing challenges resolved through community awareness and action.
---

Derek Theler -Dexcom
Derek Theler is a successful actor, who was diagnosed with Type 1 diabetes at just three years old. In 2009, he began his career and since then has appeared in several TV series, including starring in the long-running Freeform comedy Baby Daddy, Marvel's New Warriors and recent turns on American Gods on Starz and the Youtube Red hit, Wayne. Derek wears his Dexcom CGM on set with pride, using any opportunity to help raise awareness for T1D. With no memory of life without diabetes, Derek has made the best of it and is dedicated to living the life he's always wanted. You can often find him going on outdoor adventures in Colorado and California with his trusty sidekick Neptune (his yellow Labrador) or spreading the word about diabetes research and new technology to children through his work with JDRF.
---
Corbin Bleu
–Co-Chair of the Looking Ahead Program
Quote: "Having grown up in the industry myself starting from the age of 2, I know the challenges and pitfalls that the youth in our industry face. I am so happy that today the opportunity exists for them to have access to a program as dynamic and effective as looking Looking Ahead. And I'm grateful to sit as Co-Chair to such a caring organization of people. My wish is for every kid in this business along with their families to know that Looking Ahead is there for them!"
---
Willow Shields
Willow Shields shares a special connection with her young fan base and consciously tries to inspire them to be positive role models in their communities. Leading by example, she is a vocal advocate for Operation Smile, a charitable organization that provides free surgeries to repair facial deformities for children around the globe. She also donates time to serving food at various homeless shelters including the Manna Foodbank, and participates in the STOMP Out Bullying Campaign.
---
SUSAN KELECHI WATSON -Drama Club
Susan currently serves on the board of Drama Club, an organization that uses theater to mentor incarcerated youths in NYC. Started in 2013, Drama Club's mission is to provide theater and positive mentor relationships to youth throughout each step of their journey through the criminal justice system.
---
Peace First
Peace First is a national nonprofit organization that exists to create the next generation of peacemakers. They view children as natural problem solvers and creative thinkers, and invest in their ability to see themselves as leaders.  Today, what began as a one-day festival is a now a national movement that Peace First is catalyzing to celebrate young people and their potential to create positive change around them. Peace First work is grounded in teaching young people the skills of peacemaking; empowering educators and parents to teach and model these skills and values; and creating social messages that raise expectations for young people to demonstrate compassion and empathy.
---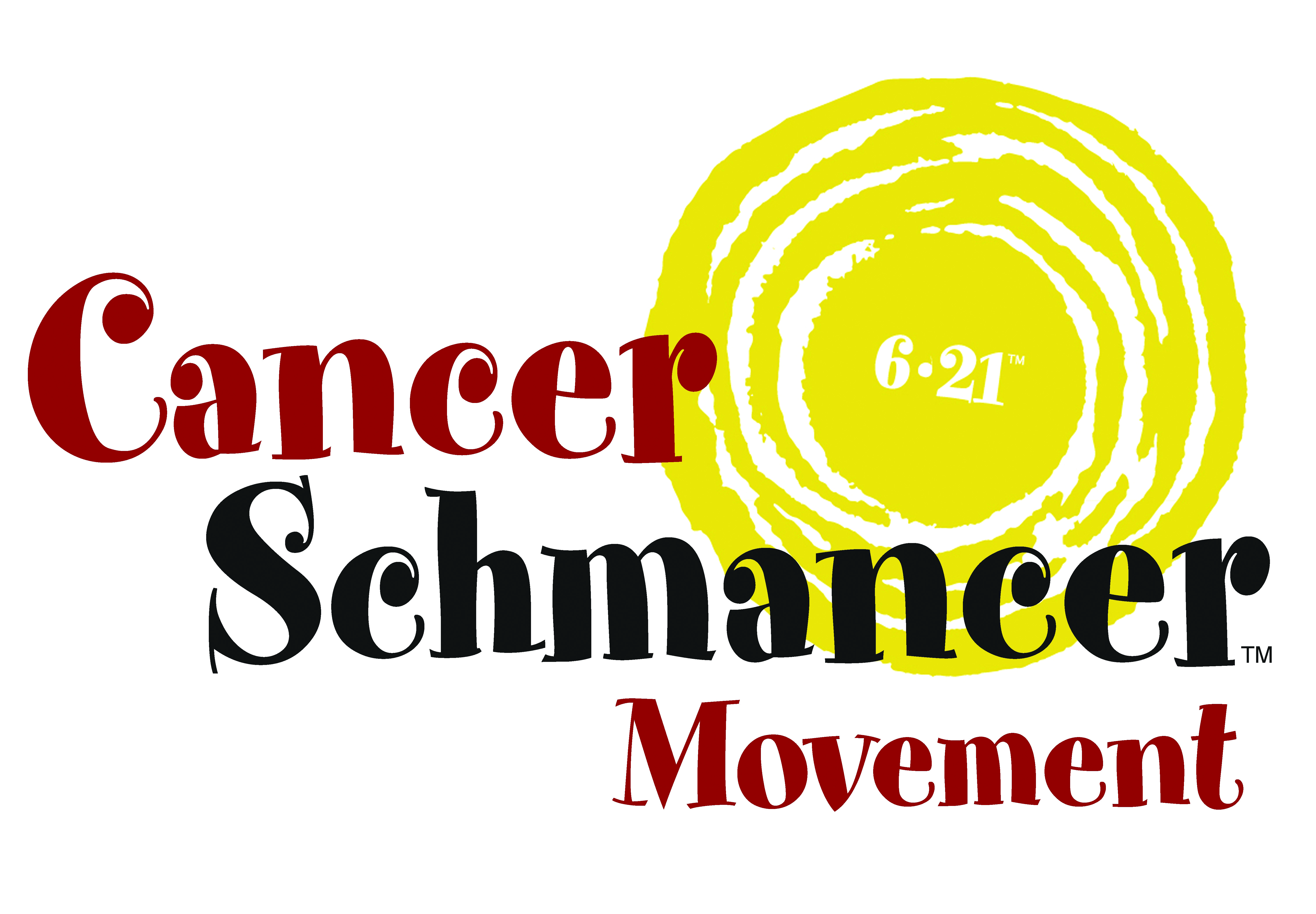 Cancer Schmancer
Cancer Schmancer's mission is to shift the nation's focus from just searching for a cure to prevention and early detection of cancer in order to save lives. Founded by client Fran Drescher, The Cancer Schmancer Movement is a three-prong organization dedicated to Early Detection, Prevention, and Policy Change.
---

Road Recovery
ROAD RECOVERY is dedicated to helping young people battle addiction and other adversities by harnessing the influence of entertainment industry professionals who have confronted similar crises and now wish to share their experience, knowledge, and resources.
Authentic and our clients are involved in creating dozens of high-quality media projects each year. Here are some of the most recent: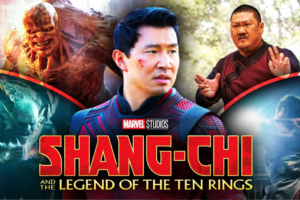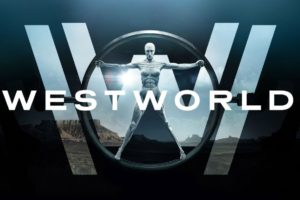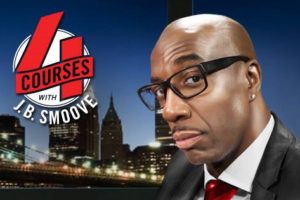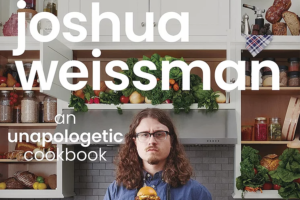 Authentic does not accept unsolicited submissions.
[

Copyright © - 2021 Authentic Talent & Literary Management All Rights Reserved.
Sours: https://www.authenticm.com/
Authentic Appoints Two New Coastal Heads (Exclusive)
Authentic Talent & Literary Management is boosting its manager ranks from coast to coast, The Hollywood Reporter has exclusively learned.
Jane Berliner has been promoted to head of the New York office, while in Culver City, Brie Larson's manager Anne Woodward has been elevated to lead the L.A. office alongside Sean Elliott.
In addition, Authentic has hired six managers:
Beth Holden-Garland from Untitled, who brings with her clients including Ray Liotta, Simon Baker, Legends of Tomorrow's Dominic Purcell, Ray Donovan's Dash Mihok and The Walking Dead's Tom Payne.
Fellow longtime Untitled rep Michael Lazo, followed by clients including Chris Cooper, Abbie Cornish and Caleb Landry Jones.
Comedy manager Adam Segal from Generate, bringing with him A Black Lady Sketch Show breakout Quinta Brunson, Brian Moses and Shane Torres, among others.
Avi Lipski, who reps Star Wars franchise newcomer Naomi Ackie, from Cinetic.
Allie Veneris, who reps Happy Death Day star Jessica Rothe, from Management 360.
Gen Lieber, formerly a UTA agent, whose clients include The Conjuring 2's Frances O'Connor and Game of Thrones' Amrita Acharia.
The latest elevations and additions are in line with major physical and personnel growth for Authentic over the past three years. During that span, the company has more than doubled its overall staff and New York office space and tripled its office space in L.A. And counting Berliner and Woodward, seven of Authentic's 12 executive leaders are now women, who in total comprise 21 of its 43 managers and execs across the company.
Last year, Authentic struck a content development and producing partnership with Ben Silverman's Propagate Content, launched digital and Asia business divisions, and acquired Magnet Management.
"Our newest promotions and hires are a big leap forward in fulfilling our commitment to our clients and making a positive impact in the entertainment industry and in the world," Authentic founder and CEO Jon Rubinstein said in a statement. "And this furthers our team of extraordinary managers, who embrace our clients' most daunting creative challenges and use the depth of their relationships and knowledge to make those dreams a reality."
THR Newsletters
Sign up for THR news straight to your inbox every day
Subscribe Sign Up
Sours: https://www.hollywoodreporter.com/business/business-news/authentic-appoints-two-new-coastal-heads-1232198/
Authentic Talent And Literary Management Expands Its Manager And Coordinator Ranks
Authentic Talent and Literary Management has promoted four new coordinators in the talent and literary departments, a new talent manager and expanded on its comedy division.
"We are incredibly proud of our next generation of coordinators and managers here at Authentic," said Jon Rubinstein, Authentic's President and CEO. "They are an extraordinary group bringing passion, creativity, teamwork, and unique perspectives to our company and our clients. These talented professionals represent the future of our company, and are helping to fulfill on our mission of truly empowering our clients while making a difference in the world."
Gina Wang has been promoted to be a manager in the talent department and is based in Authentic's Culver City office. She is home-grown at Authentic Talent + Literary Management and has a specific focus on advocating for those who are marginalized.
Related Story
Jason Mitchell Dropped By UTA, Authentic, 'The Chi' & Netflix Movie 'Desperados' Over Misconduct Allegations
Trey Witter has been promoted to be a coordinator, straddling the talent and literary departments. He joined Authentic in 2019 working for managers, Jane Berliner and Monica Villarreal. Previously, he trained under a variety of agents at A3 Agency, as well as Scott Rudin at Scott Rudin Productions, and various legal professionals at MTV, BET, and VH1. He currently works with a growing roster of up-and-coming literary and talent clients.
Cory Wang has been promoted to be a coordinator in the talent department. He joined Authentic in 2018 where he had the privilege of working for manager, Meg Mortimer. Previously, he trained under longtime agents Michael Greene and Azeem Chiba at Greene & Associates Talent Agency. He currently works with a growing roster of up-and-coming talent.
Kim Terrazas has been promoted to coordinator in the talent department, based in Authentic's Culver City office. Kim joined Authentic Talent and Literary Management in 2017 and worked under senior talent managers Alissa Goodman and Sean Elliott, supporting them with high-profile clientele and helping to develop up-and-coming talent. Prior to coming to Authentic, Kim worked in the Production and Motion Picture Literary departments at WME, sparking her interest towards working with multi-hyphenate talent.
Jeff Brody has been promoted to literary coordinator, based in Authentic's Culver City office. He began his career in the TV division at Lakeshore Entertainment before making the move to Authentic.
Christina Montojo recently joined Authentic's Culver City office as a coordinator in the comedy division after working at Anonymous Content for several years, working with Carolyn Govers in the Talent Department and overseeing the Inclusion Initiative Committee.
Subscribe to Deadline Breaking News Alerts and keep your inbox happy.
Read More About:
Sours: https://deadline.com/2021/05/authentic-promotions-1234763288/
Indian Literary Agent Suhail Mathur Unveils The Mystery Of How To Publish Best Seller - Natalia Suri
.
Literary management authentic talent clients and
.
AUTHENTIC TALENT \u0026 LITERARY BOOSTS DIGITAL TEAM
.
Now discussing:
.
1279
1280
1281
1282
1283