Published Bellydance Oasis, Issue 26, Oct-Dec 2006

Interview by Kerry Stewart

Rachel Brice is currently one of the highest profile Tribal Fusion dancers in the world through her association with the Bellydance Superstars and their producer, Miles Copeland.

Rachel has been performing since 1990 and teaching since 1996. She is currently studying for a Bachelor's Degree in Dance Ethnology at the San Francisco State University, where she has studied Kathak (North Indian Classical Dance), Flamenco, Afro-Haitian, Dunham Technique, Modern Dance, and Choreography. Rachel is a Certified Massage Therapist, and when in San Francisco, she teaches Yoga and Bellydance, which she has studied since the age of seventeen. She formed The Indigo, a cutting edge tribal fusion group in 2003. Rachel and several members of The Indigo have toured with the Bellydance Superstars project.

Rachel Brice will be in Australia in November, 2006, performing and giving workshops. To whet your appetite for Rachel's style of dance and teaching, Kerry Stewart interviewed Rachel (in San Francisco) by telephone from Australia.

Rachel was introduced to bellydance when she saw the Hahbi'Ru Dance Ensemble perform at the Northern California Renaissance Pleasure Faire in 1988.

Hahbi'Ru is a term for the Bedouin tribes who wandered the Arabian deserts enriching themselves by taking what they pleased from the many countries they traversed. Like these Bedouins, the Hahbi'Ru Dance Ensemble's performance style has been influenced by the folkloric dances and music of many regions of North Africa and the Middle East. (5) John Compton and Rita Alderucci, the Co-directors of Hahbi'Ru Dance Ensemble, were students of Jamila Salimpour, the founder and director of the Bal-Anat Troupe.

Rachel takes classes with Carolena Nericcio (founder of Fat Chance Belly Dance): Carolena's teacher was Macha Archer, who was taught by Jamila Salimpour.

Kerry: You also studied bellydance intensively from a video, Dances for the Sultan, by Suhaila Salimpour (Jamila's daughter) and you take classes with both Suhaila Salimpour and Carolena Nericcio when you are in San Francisco. How important have the Salimpours been (both directly and indirectly) been on your development as a dancer?

Rachel: All West Coast American bellydance comes from Jamila! Everyone I know in California has either been taught by Jamila or been taught by someone who was taught by Jamila. She's had an enormous influence.

Suhaila's style is very different than her mother's. It is rooted in Middle Eastern dance, but she uses a lot of contemporary influences like ballet, modern dance and jazz. She is also in touch with pop culture and is continually integrating influences from pop culture such as fashion and music.

I am still studying that video today, and still trying to figure out everything she is doing. It is an amazing piece of work.

Also, while it may appear around the world that there is a division between cabaret and tribal, that's not always true here. There's a lot of cross over between American Tribal Style and cabaret and many dancers take classes in both; it's a lot of fun.

Kerry: You gave up dancing for several years, then came back to it. What attracted you to Tribal style dancing then rather than to cabaret (like Suhaila) or a folkloric style like Hahbi'Ru Dance Ensemble?

Rachel: When I was dancing in Southern California, I didn't find a style that I was comfortable with. When I moved to Northern California and saw Carolena and Fat Chance Belly Dance, that was that.

Rachel then took classes with Jill Parker, a founding member of Fat Chance Belly Dance, and was for a short time a member of Jill Parker's own influential company, Ultra Gypsy.

"I went into Ultra Gypsy when Jill Parker was moving out of ATS and moving on," Rachel said, "but l really liked ATS and wanted to study that. Jill has been evolving and changing ever since."

Kerry: How do you see the developments from the original American Tribal Style to the multiplying Tribal Fusion styles?

Rachel: I'm not too into categories, but I'd like to see more Tribal Fusion dancers studying American Tribal Style, its source. Fusion can be "anything goes". While I'm a big supporter of "anything goes" and people creating and finding what they love, if you call it "Tribal fusion", to me that means you've deeply studied ATS and you are fusing it with other things. For myself, I still feel strongly about studying with Carolena and being grounded in American Tribal Style.

I love watching people do something that's satisfying to them. To keep it interesting, I have to change and grow. My own dancing is changing again. It's becoming more folkloric/vintage/cabaret! I'm coming back to my own roots and becoming more like Hahbi'Ru.

Recently I framed a fortune cookie which said "Stick to the basics, be weary of novelties."  It was a defining moment for me. Actually, I'm looking at it right now.

Kerry: You are renown as a soloist, but in Australia we don't associate solo performances with Tribal styles of dance. How has this developed for you?

Rachel: It's actually not that common, but it has developed that way due to the venues here. It's easier to get a job by yourself or in pairs.

Kerry: In a recent interview (4), Carolena talked about developing "planned improv" and about feeling that larger audiences were "due more structure" than Fat Chance Belly Dance's original practice of improvisation. Is your style of Tribal Fusion a mixture of choreography and improvisation? Is there a difference whether it is solo or the troupe?

Rachel: Right now, because of the Bellydance Superstars involvement, we primarily do choreography.  For a stage show, choreography is the only way to go, and we don't improvise at this point. We never worked with improv in The Indigo; we have always been choreographed.

When dancing solo, I improvise my solo, but I know the music backwards and forwards, so it looks choregraphed. I have a general idea what is going to happen, but if I choreograph it, it seems to throw me off. Suhaila once said "make your choreographies look like improv, and your improv look like choreographies".

I practice improvisation as much as I can. Practicing improvisation is a brain exercise, [a way of] making sure you have a large vocabulary. A yoga teacher once said to me, 'Practice and all is coming!'

Kerry: Were you initially concerned about how your style of dance would work with the Belly Dance Super Stars concept? Miles Copeland says that he is "not pretending to be a folk show or a purely educational show, or a historical show but a show that can compete with the slick, highly professional shows like Riverdance that can appeal to a large audience beyond the narrow confines of the bellydance aficionados." (6) How has it worked out for you?

Rachel: I was like a rebellious teenager when I met Miles Copeland. I told him several times this Bellydance Superstars project was just a job, but my relationship with him has changed over the years.

It was his idea to bring me along after seeing me at a local festival, and I said I'd only do it if I could do my own work. I didn't know I'd be doing Jillina's choreography. As it turned out, that has been great. We do the entrance piece and finale to her choreography but otherwise we do our own thing as the Tribal Fusion segment of the show.

I was initially concerned about the commercialism of the Bellydance Superstars concept and I felt I was compromising my integrity working with "the corporation".

I prefer to use small business in my personal life and business dealings. Then I decided I could use the opportunity to tell people about my personal choices. On the other hand, it has done a lot for the perception of bellydance to be seen in a theatre. Television has been instrumental in changing perceptions of bellydance too, although the coverage has not always been what we would have chosen.

I am much more internal since touring with the Bellydance Superstars. I'm trying to withdraw from public opinion, and my ideas have relaxed about that. I've come to feel that my best service to dance will be to practice and learn.

I haven't done a full tour with the Bellydance Superstars for over a year. I started to feel the need to develop new stuff. In that period, Sharon Kihara has proved herself as an amazing soloist and choreographer with the Tribal contingent of Bellydance Superstars, so she's primarily holding down the fort with them and not working with us as much. The Indigo's current active members and I are currently working on a show with all new material to tour in the spring, also produced by Miles Copeland, but a smaller, more intimate show.

Kerry: Tell me more about The Indigo. I understand it grew out of your association with Janice Solimeno (also from Ultra Gypsy) and two of your advanced students, Ariellah Aflalo and Michelle Campbell (1). Is it primarily a performance troupe?

Rachel: The Indigo has three active members, Mardi Love, Zoe Jakes and myself.  Michelle Campbell has had a baby and she's starting [with us] again. Zoe is our newest member. She is also in a comedic circus/burlesque company, so who knows what she is going to bring into our costuming and style?

The membership of The Indigo changed based on our touring schedule. Original members Janice and Ariellah are Alumni now, pursuing solo careers and starting dance companies. The Tribal Dancers touring currently with BDSS (Kami Liddle and Moria) are considered guest artists, as they do some Indigo choreography with BDSS.

Kerry: Your costuming is stunning: it has great simplicity yet it is wild at the same time. Can you talk about how your costuming developed and what has influenced your ideas for costuming?

Rachel: We all make our own costumes, but Mardi Love is the creative visionary behind it. It's starting to feel more and more comfortable; it doesn't even feel as if I'm putting on a costume.

She was the originator of the look that people attribute to The Indigo, the cowry tassels and the yarn belts.

Mardi does most of our choreography too, because she's a genius with that. I love the technique stuff, although my choreographing is getting stronger.

I have to dance around and see what happens, then write it down if I like it. Most mere mortals do that, but Mardi Love can see things in her mind and can make it happen. She is amazing! She was in Urban Tribal in San Diego (I'm a huge fan of that dance company) and I remember when I first saw her thinking she was the best dancer I'd ever seen.

When she moved up here to San Francisco, we started dancing together for practice, then [we started to do] shows together. She's shy and I had to lure her back into stage shows and performing with the promise of a week in Paris at the Folies Bergeres.

Kerry: Your dance and movement background includes yoga, Afro-Haitian, Flamenco and Indian dance. How do you balance your performance between artistic expression and the theatrical experience of the audience?

Rachel: We're developing a very theatrical experience, which is good. Ultimately I have to do what I like, but the audience has to see it, otherwise there's no point in me being up there with the lights on. For example, I know that doing "the drop" is an expectation by the audience, but I'm a bit of a rebel and I won't always do the expected. (Rachel is referring to what is often called a Turkish drop, in which the dancer drops to her knees and suddenly drops flat onto her back.)

I still love about cabaret that the dancer is a visual expression of the music. At the moment, I am exploring the stuff I don't always get to do, a relaxed hip, heavy cabaret style.

Kerry: Do you prefer performing or teaching; what balance do you like between them?

Rachel: That's a good question. It's pretty much 50/50. I love both. While I'm doing either, I think that's what I love! When I perform it's like playing and I love the attention, but I get high when I teach. I love the transfer of information and my favourite sound in all the world is the "ooh" when a class really 'gets' something.

I'm a technique junkie, but I'm starting to teach more combinations because it helps people remember the technique.

I struggled with that for a long time because I thought people wanted choreography, but knowing that other people improvise, I find that teaching combinations is the best way to bridge that gap. Combinations are great for Tribal style dancers, because they like to plug combinations into their Tribal sets.

Kerry: There seems to be a pattern of you being "pushed" or "encouraged" into teaching both yoga and dance by friends before you felt you were ready to teach. Is this because you set yourself very high standards for your teaching? Left to you own judgement would you ever have felt ready?

"Maybe not. I know I didn't feel ready then. It would have happened eventually, but it would have taken a long time. I still don't feel I'm a master teacher, but perhaps I will be in five to ten years time," Rachel laughed.

"I haven't mastered the art of bellydance," Rachel continued. "When I can do Suhaila Salimpour's Level 2, I might feel more ready. There are so many different facets of the dance to learn: just when you feel you have technique, you need to choreograph, then there's improvisation and costuming and emotional availability on stage, then stage make up. It goes on and on!

Kerry: You've talked about your dream of finishing your degree and teaching dance at university level. (3) How important do you think academic recognition and teaching at tertiary level is for bellydance?

Rachel: I'm not sure anymore. I was the first ethnic performance in my University Recital in ten years, which was almost all modern, and that was very different to what people expected to see. I've taught at Universities, and having done so, I'm not sure that's what I want to do any more. I'm spoiled by the passion of bellydance students. The college students liked it, but they were at school, getting a grade.

I never ever want to be bored or just do this job for money, otherwise all is lost! Whereas, if you seek the passion, everything comes.

Kerry: You studied yoga with Erich Schiffman for seven years, and you plan to finish some yoga training after your degree. One of Erich's statements is:"Yoga is a way of moving into stillness in order to experience the truth of who you are."  How important has your study of yoga been to your dance, and have you come to that point of stillness?

Rachel: My plan is to pursue vini yoga, which is very difficult to get into with my schedule. It will take several years to do this, and I plan to go to India next year (2007) to do some study.

I don't know if I ever will come to that place of stillness; I still practice it and I am moving into being more still, but I haven't come to that place by any means.

Kerry: What can we expect when you come to Australia?

Rachel: A lot of drilling! We're going to sweat. I teach a lot of technique, and a lot of stretching and strengthening through yoga. There will be a lot of talk about which muscles drive a hip movement, what makes a healthy back bend, and the preparation for drops (a Turkish drop). It will be very much a yoga/bellydance combination. What people are seeing on stage is half yoga, half bellydance. I truly teach my own practice.

My aim in teaching is to help people find their own path rather than trying to look like me, and for them to find their own path and find for themselves what it is to be artistically satisfied.

References:

1. Djoumahna, Kajira With a little help from my friends, an interview with Rachel Brice, 2004. www.blacksheepbellydance.com

2. Haddon-Casey, Alaine Tribal Corner  Bellydance Oasis, Issue 23, Jan-March 2006

3. Salome, Interview with Rachel Brice  www.orientaldancer.net

4. Stewart, Kerry Tribal Master, Carolena Nericcio interview Bellydance Oasis, Issue 23, Jan-March 2006

Website References:

5. www.hahbiru.com

6. www.milescopeland.net

7. www.movingintostillness.com

8. www.rachelbrice.com

9. www.suhaila.com

10.www.theindigo.net

11. www.fcbd.com

Video clips of Rachel Brice and The Indigo can be found on www.rachelbrice.com or www.theindigo.net

Sours: https://www.bellydanceoasis.com/Blog/Entries/2015/3/9_Rachel_Brice.html
First, this is one of my most favored watercolor paintings. It is a painting called "Fluid, by an artist called Ferguson, of professional Tribal Fusion Style Belly Dancer, Rachel Brice. Ferguson USED to have a portfolio site up but doesn't now. I wish she did as I'd love to share more of her work. I love the palette, the motion, lighting, the way she used her values, the awesome textures & the detail. She captured Rachel and created a fantastic work of art!
Second part of this post, is the subject of the painting, Rachel Brice – this is a double creative post! If you don't already know about Rachel – here's a link to the Wiki on her background and how she got started. I don't want to reinvent the wheel or repeat content that has already been written about her & I want to get to the best part! The pictures and the videos of Rachel dancing!
These are a few videos of her dancing – she's really incredible!
~ Some great images of Rachel Brice ~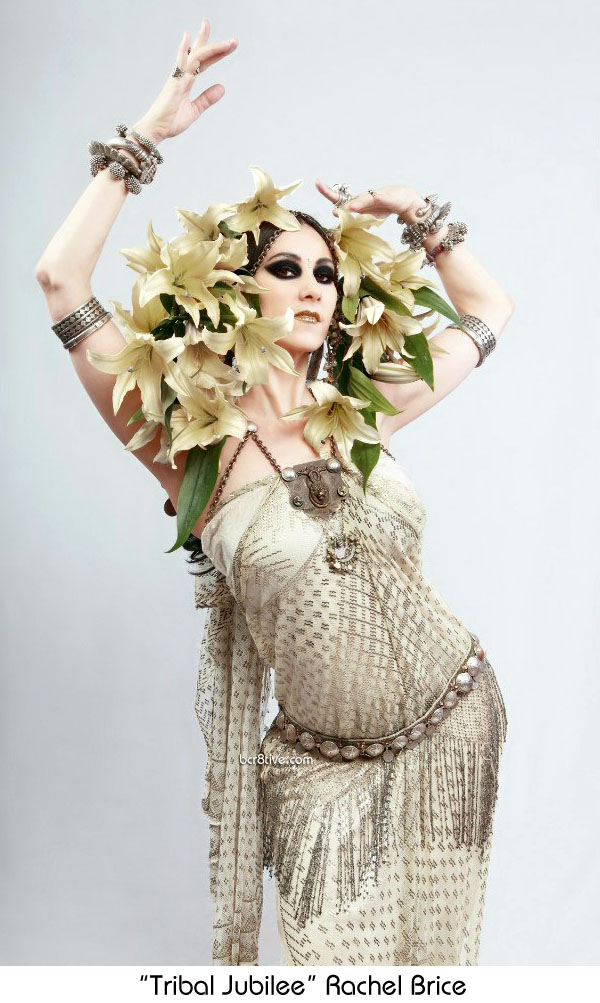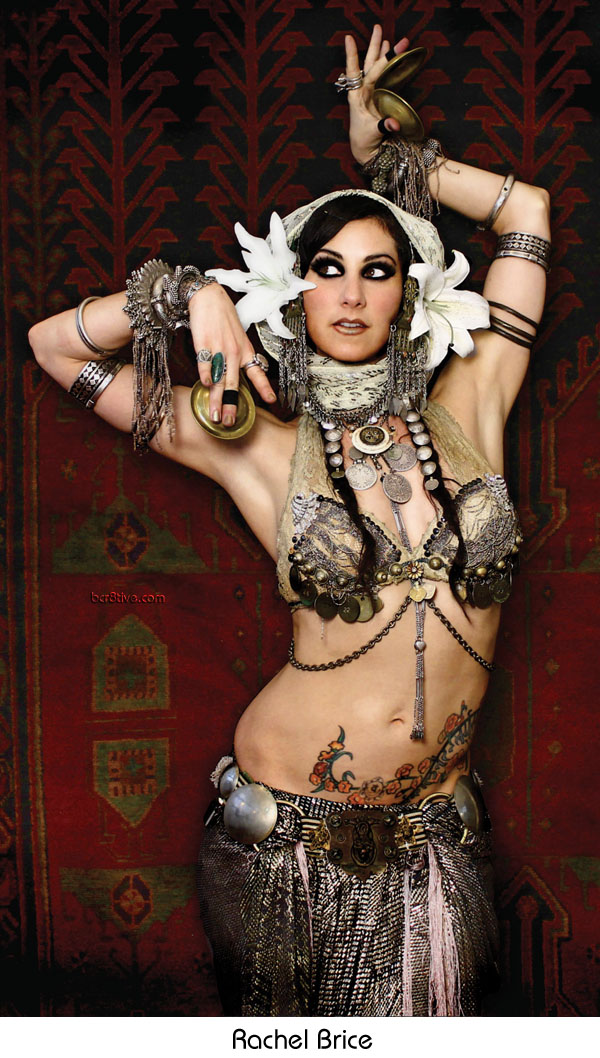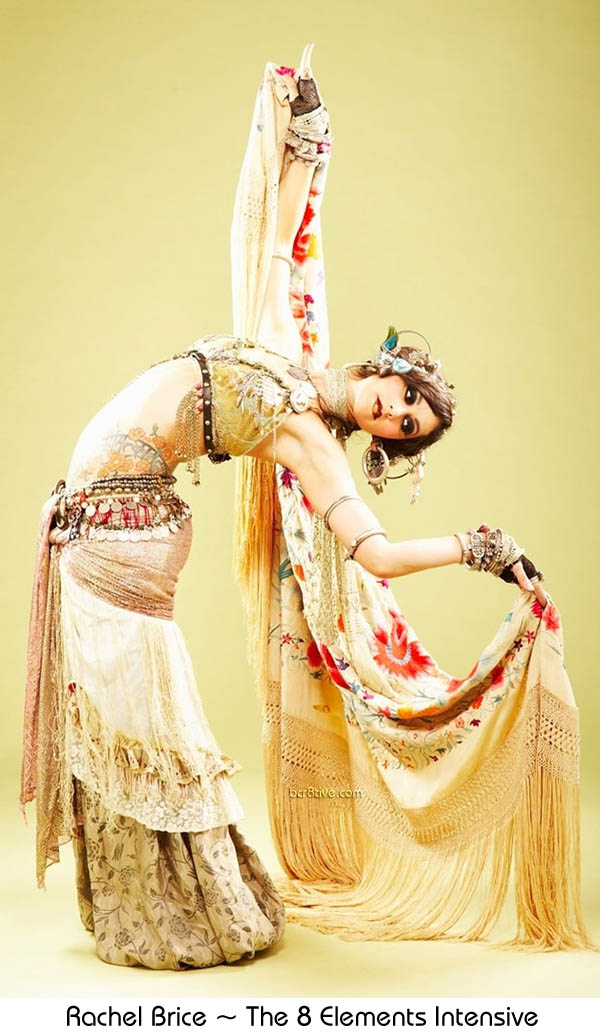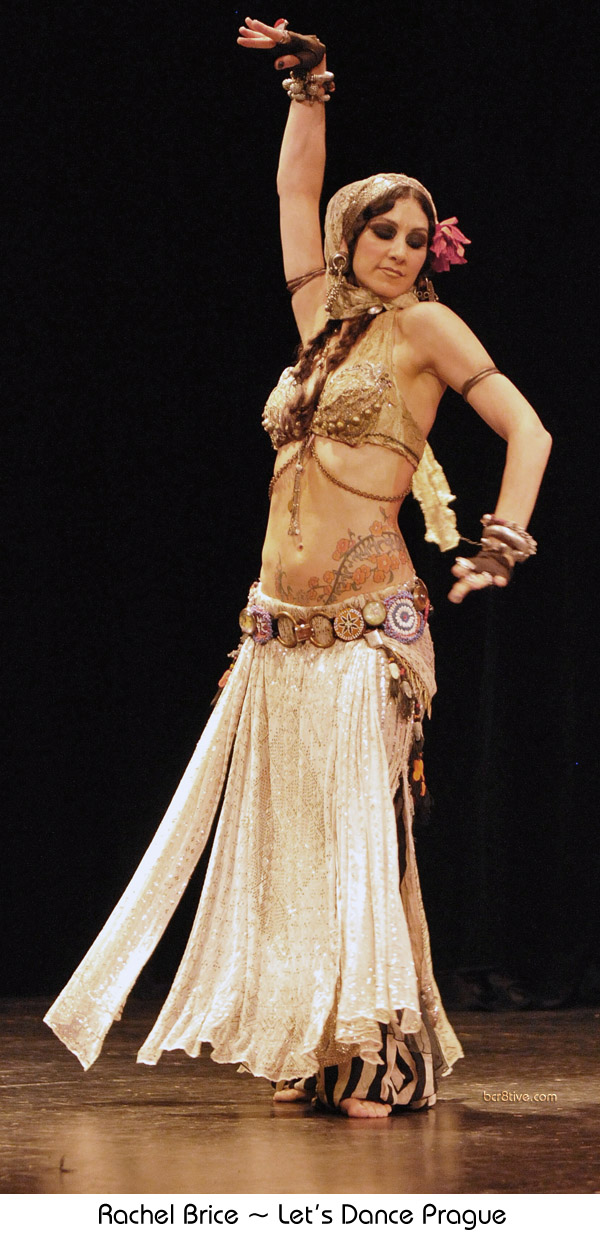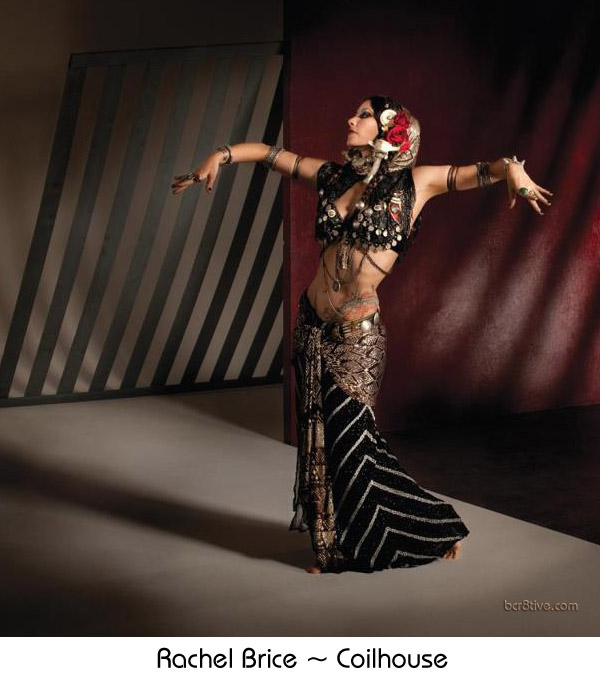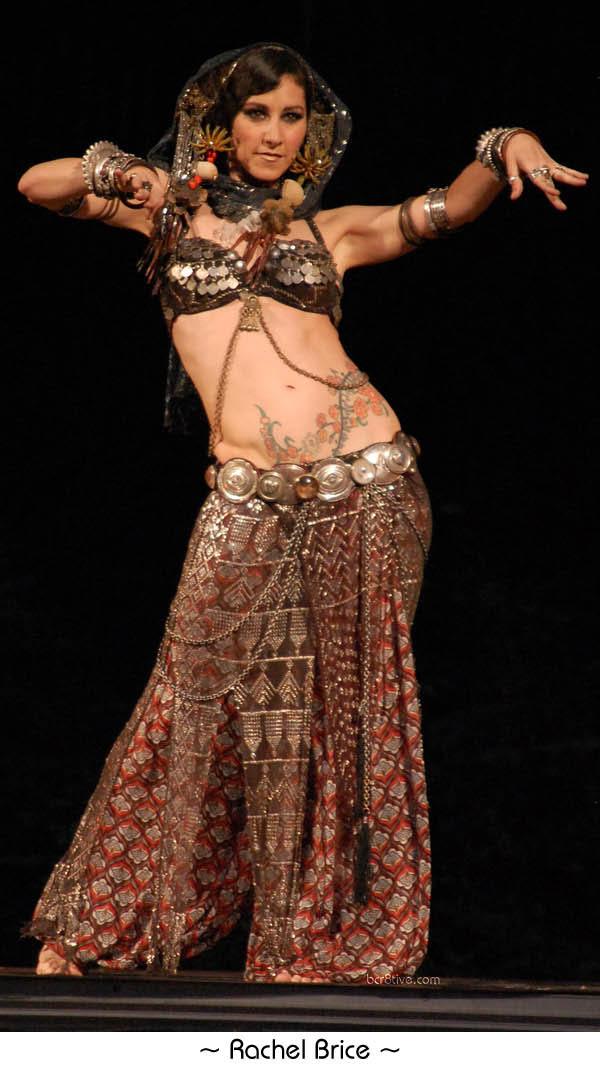 Be sure to check out Rachel Brice on her website ~ or ~ Official Facebook Page
Rachel Brice was last modified: February 3rd, 2018 by bcr8tive
See the Terms of Use for Rules on Sharing Our Content
bcr8tiveMarch 24, 2013Art, Dance & Dancers, Fine Art, Painting, People, VideosSours: https://bcr8tive.com/rachel-brice/

Listing of 8 Elements™ Recognized Initiates
The following is an alphabetical list of participants who have completed the training and passed testing for Phase I: Initiation in the 8 Elements™ approach.
Initiation is the first of a multi-phase program which will culminate in a teacher training focused on teaching the 8 Elements™ as an approach to belly dance. The purpose of the Initiation phase is to support students to integrate the material into their personal dance practices, and is not an 8 Elements™ teaching certification.
These practitioners have displayed a commendable degree of commitment to and proficiency in the 32 hour curricula covered in Phase I of the 8 Elements™ approach, Initiation. They are listed here to recognize their achievement.
Sours: https://www.rachelbrice.com/list-of-initiates
Rachel Brice (Live at the Star Theater, Portland 2012)

Listing of 8 Elements™ Recognized Cultivates
The following is an alphabetical list of participants who have completed the training and passed testing for Phase II: Cultivation in the 8 Elements™ approach.
Cultivation is the second of a multi-phase program which will culminate in a teacher training focused on teaching the 8 Elements™ as an approach to belly dance. The purpose of the Cultivation phase is to support students to integrate the material into their personal dance practices, and is not an 8 Elements™ teaching certification.
These practitioners have displayed a commendable degree of commitment to and proficiency in the curricula covered in Phase II of the 8 Elements™ approach, Cultivation. They are listed here to recognize their achievement.
Sours: https://www.rachelbrice.com/list-of-cultivates
Brice 2015 rachel
.
Rachel Brice
.
You will also be interested:
.
1325
1326
1327
1328
1329