Is your internet too slow? Here's how to speed it up while your family is stuck at home
— Recommendations are independently chosen by Reviewed's editors. Purchases you make through our links may earn us a commission.
Whether you're feeling sick or not, many of us are spending more time at home due to the outbreak of COVID-19. One unseen consequence? Realizing your home internet just isn't up to the task of handling video chats, livestreamed classes, and multiple work conference calls at the same time.
Add 'Frozen 2' to the mix and you're bound to have one clogged up WiFi network. It's okay, we're here to help. Here are the best ways to make sure that your home network won't hold you back while trying to keep your life on track.
Step 1: Reposition your router
If your internet is sluggish, particularly in certain sections of the house, the first thing you should do is try to move your router. Especially if you have it set up in the basement or in a media closet, anything between you and your router can be slowing you down. Ideally, your router will be centrally located in your house, so it can reach equally to whatever far-flung corners your roommates have banished themselves to.
Even if you can only move the router to a slightly more central location, it can make a big difference. Sometimes just moving it out from a closet or from behind the TV can be enough to get that little bit of bandwidth you need. Many routers can even be wall-mounted, giving you better signal quality and keeping it slightly out of sight.
Step 2: Manage your connections
Most routers these days actually broadcast two different networks, often with the same name. One will be a standard 2.4GHz network, while the other will be a less-congested, faster 5GHz network. Some times you'll have network names that specify which is which, while others may only identify which one is the 5GHz network; it'll depend on who set up your WiFi network.
The differences can be fairly complex and which one is better will often depending what you're connecting, what you're using it for, and what other networks around you are doing. For most setups, the 2.4GHz one will have more range, but be a bit more congested and have less bandwidth. Try moving some devices permanently to the 5GHz network and see if it helps free things up.
Of course, this will only free up the bandwidth on your wireless network, it'll still be competing for the same data from your service provider.
You could reduce some of that demand by streaming some things through your mobile phone's connection, either directly on the device or by turning it into a mobile hotspot. This will be most useful if you have unlimited mobile data, of course, since you'll otherwise hit your data cap pretty quickly.
You can also reduce the amount of bandwidth certain tasks take up, like changing your Netflix settings so that it streams in standard definition. 
Step 3: Upgrade your equipment or your plan
If all else fails, it may be that your current plan or equipment just isn't made to handle this many connections at once. Lots of us are still using old routers that came with our cable plan and have just been renting them for years. There are much better solutions out there, particularly newer 802.11ac or 802.11ax-compatible routers that offer excellent range, a host of features like parental controls, and way more speed.
There may also be some cases where you're on a very slow cable plan, in which case it may be worth upgrading to a faster speed tier, which you can often do over the phone. For most people, we expect the troubles with their network have more to do with their router than their internet plan.
If you decide you want to get a new router, you have a few options. For most people having internet issues with an existing setup, we recommend the good old-fashioned Netgear R7000P AC2300 router. It's about $190 on sale, but you can get it for just under $100 refurbished. Either way, try it out and if it doesn't fix your problems, return it.
For huge homes, you may also want to consider a mesh system. Unlike range extenders (which rarely do anything to fix problematic networks), mesh networks work like the enterprise-level systems in a school or business, shuffling devices across multiple access points as efficiently as possible. There are some great options if you want to go this way, but we're fans of the Amazon eero mesh routers, which come in a 3-pack for $199 or the Google Nest mesh routers, which cost just under $300 for a 2-pack.
Setting up a new router is pretty simple these days, especially the mesh systems like the Nest. But it can be a bit tricky getting it to play nicely with all your other tech, especially if you have cable TV or FiOS plan. Here's some general guidance:
If you have a cable modem/router combo... then the new router will attach to your combo and the existing router will need to be turned into a "bridge", though you could just get rid of the whole thing and buy your own cable modem as well—just make sure it supports your plan's speeds. Your cable provider may claim that you need their modem to access your plan's full speed, but this usually isn't true as long as it is DOCSIS 3.0 or 3.1 (whichever your cable company recommends).
If you have fiber internet like Verizon Fios and don't have a TV plan... then you can just plug the new router right into the ethernet cable that your existing router is using. Fiber internet doesn't require a modem to access the internet (the big box that runs to the street connection plays the same role), so you should be good to go.
If you have Fios and have a TV plan... then you may need to keep your existing router or buy one second-hand that is compatible with Fios TV plans. You can still add a more powerful router onto it, but you need to turn the Fios router into a "bridge."
You can still get TV if you decide to just use your own router, but many features like On Demand and the channel guide rely on Verizon-specific software they only program into their own equipment. Of course, with a fast new router and a high-speed plan, it's also an excellent time to just cut the cord entirely and get live TV over the internet with a service like Youtube TV.
The product experts at Reviewed have all your shopping needs covered. Follow Reviewed on Facebook, Twitter, and Instagram for the latest deals, product reviews, and more.
Prices were accurate at the time this article was published but may change over time.
Sours: https://www.usatoday.com/story/tech/reviewedcom/2020/03/19/heres-how-fix-slow-internet-while-your-family-quarantined/2879081001/
Support Wizard
Back
---
To help improve your internet connection speed, start with our Automated Troubleshooting tool.
Log in to begin and let us refresh your equipment.

If you can't log in, you can reboot your Frontier router, gateway or modem manually:
Unplug the unit
Wait 30 seconds
Plug it back in
Give it a few minutes to fully power up
Please select an option before you continue.
For Frontier Internet customers (not FiberOptic internet customers), let's make sure all your active phone lines have a properly connected filter:
Plug the phone line from each landline telephone into the filter port marked Phone.
Plug the phone line running to your DSL modem into the filter port marked DSL.
Please select an option before you continue.
We're glad the Support Wizard was able to help you resolve this issue.
Please contact Frontier Technical Support.
We can help you further troubleshoot the problem and schedule a service appointment if needed.
Sours: https://frontier.com/helpcenter/categories/support-wizard/internet/slow-internet-connection
At Allconnect, we work to present quality information with editorial integrity. While this post may contain offers from our partners, our opinions are our own. Here's how we make money.
Next to price, internet speed is one of the main decision drivers when shopping for internet plans or evaluating your current internet service. But, unlike price – where you can easily look at the monthly cost and say "that fits my budget" or "that's a new car payment" – internet speeds can be a bit trickier to gauge.
Is 100 Mbps "fast" internet? Is 10 Mbps "slow"? What internet speeds do I get? These are all questions many of us ask, so we've created this simple guide to explain them.
Let's look at how internet speed is measured, what is considered fast internet, what may be slow internet and other factors to help you answer the question: What is a good internet speed?
How is internet speed measured?
Internet speed is determined by how much data the connection can download (download speeds) or upload (upload speeds) per second.
In both cases, the speed is shown as bits per second (bps). Since an internet connection transfers thousands of bits per second, we use the prefixes k, M and G to show how many thousands of bits we're talking about. If you're familiar with the metric system, you know "k" = 1,000, "M" = 1,000k (1,000,000) and "G" = 1,000M (1,000,000,000).
When researching internet speeds, you'll likely see Mbps more than kbps or Gbps. That's because Mbps speeds are better suited to what we use the internet for.
When are download speeds important?
For most households, having fast download speeds is most important. That's what we use for common activities such as streaming TV, downloading music and browsing social media.
When are upload speeds important?
Upload speeds come into play with things like video conferencing and uploading large files to a server or cloud. Check out this blog for more information about download vs. upload internet speeds.
Speeds that fall into the kbps range are generally what we'd call "slow" internet and Gbps speeds, which are less prevalent but becoming more common, are in the ultra-fast range.
Think of "broadband" as the national internet speed limit
Per the Federal Communications Commission (FCC), a broadband internet connection has a minimum download speed of 25 Mbps and a minimum upload speed of 3 Mbps. This gives us a baseline for determining fast and slow internet speeds.
Speeds much faster than a standard broadband connection are generally considered "fast" internet. While all speeds below that threshold aren't necessarily slow, they are too slow to be considered broadband internet.
Keep in mind there are many things that can affect actual internet speeds and performance. Adding connected devices and using the internet for demanding tasks such as streaming in 4K or downloading an HD movie can hinder performance and make even "fast" speeds seem slow.
What is a good internet speed?
A good internet speed is at or above 25 Mbps. These speeds will support most online activity, such as HD streaming, online gaming, web browsing and downloading music.
Fast internet speeds, those in the 100+ Mbps range, are often better, especially if you want your internet plan to support multiple devices and users at once.
What is considered fast internet?
Internet download speeds of 100 Mbps or higher are often considered fast internet because they can handle multiple online activities for multiple users at once without major interruptions in service. If you need a little help determining the best internet speeds for your needs, we've got you covered.
Common fast internet speed tiers include:
100 Mbps
200 Mbps
250 Mbps
300 Mbps
400 Mbps
500 Mbps
1,000 Mbps
2,000 Mbps

Cable internet and fiber-optic internet services are your best bets for fast internet speeds. Fiber-optic internet is also a great choice for speed consistency, as it is less vulnerable than cable to slower speeds during peak usage times.
Popular cable or fiber-optic internet providers include AT&T, CenturyLink, Cox, Frontier FiberOptic, Optimum, Spectrum, Suddenlink, Verizon Fios, Xfinity and Windstream. Many of these providers offer speeds up to 940-1,000 Mbps in select areas, but Xfinity is currently the only provider with speeds up to 2,000 Mbps.
What are fast internet upload speeds?
Upload speeds of 10 Mbps or higher are generally considered fast internet speeds for upload because they can easily handle the common activities of the average user. For example, Skype recommends upload speeds of 1.2 Mbps or higher for HD video calling. Uploading a large file, like 700MB file document, should take less than 10 minutes with a 10 Mbps upload connection.
What is considered slow internet?
Download speeds less than 25 Mbps are too slow to be considered broadband. With these speeds, users may experience buffering when streaming video, difficulty connecting multiple devices and other internet connectivity issues.
When connecting multiple devices, streaming in HD or using a Wi-Fi connection, speed tiers that could be considered slow include:
Anything less than 1 Mbps
3 Mbps
5 Mbps

The FCC does recommend speeds less than 25 Mbps for many online activities, including streaming SD and HD video, gaming online and downloading music. However, these are minimum speed recommendations and do not account for connecting multiple devices or other factors that may slow your internet speeds.
What types of internet connections are more likely to be slower?
Dial-up

Regardless of the internet activity, dial-up is considered slow internet because it can only offer speeds up to 56 kbps. These speeds aren't capable of much more than checking email and will not support streaming, online gaming, Wi-Fi or even uploading a single webpage in a reasonable amount of time.

DSL

DSL is the most common internet service type with speeds lower than 25 Mbps. Some cable internet services offer slow speeds as a low-cost internet option but are often capable of providing much higher speeds for a higher monthly cost.

Fixed wireless

Fixed wireless is a popular internet solution in rural areas. It uses broadcast towers to transmit and receive internet signals. Depending on provider and location, speeds can vary between 3-100 Mbps, but tend to be on the slower end.
Think your internet is slow? Take a speed test
An internet speed test will give you a good idea of whether or not you have the necessary speeds for your household. For best results, take the speed test with a wired connection. If you get speeds below 25 Mbps, you may have a slow internet connection that can't keep up with all your online activity.
Pro Tip: For best results, use an Ethernet cord to connect your router or modem directly to your device before you run the test.

If you have slow internet, there may be other internet providers in your area that offer faster speeds. Or, your current internet provider may offer plans with higher speeds. Shop around to find a faster internet speed if your current provider and plan doesn't offer the speeds you need.
How much of a difference does a good internet speed make?
Small speed increments, such as 15 to 25 Mbps, likely won't result in a noticeable difference in performance, but larger jumps, say 10 to 100 Mbps, can give you a totally different experience.
To give you an idea of how much speed can play a role in downloading and uploading, we've listed the estimated time it would take to download a two-hour HD movie and upload a 10-minute video with various speeds below.
How long does it take to download a movie?
File sizes for things like music, movies and pictures vary, but a movie can range from 1 to 7GBs depending on the length and picture quality. Here's how long it would take in hours:minutes:seconds to download a 4GB file at various speeds.
How long does it take to upload a short video?
Video files vary in size, but let's say you have a 500 MB clip, which could amount to 10 minutes or more in standard definition. Here's an estimate of how long it would take to upload it with various upload speeds.
Keep in mind, upload speeds from internet providers are often significantly lower than download speeds. Some fiber-optic providers, however, do offer upload speeds comparable to their advertised download speeds.
These download and upload times are estimates, based on a constant speed. As mentioned above, there are many factors, such as the number of connected devices and types of internet activities performed, that can affect internet speeds and the time it takes to perform a given task.
Shop internet providers, plans and speeds in your area with our internet experts. We'll help you find and compare plans with good internet speeds for your home and unique needs.
Written by:
David Anders
Senior Writer, Broadband Content
David joined the Allconnect team in 2017, specializing in broadband and TV content. His work has been referenced by a variety of sources, including ArcGIS, DIRECTV and more. As a Senior Writer, David is motivate… Read more
Edited by:
Trey Paul
Editor, Head of Content
Read bio
Sours: https://www.allconnect.com/blog/internet-speed-classifications-what-is-fast-internet
How to Speed up FIOS Internet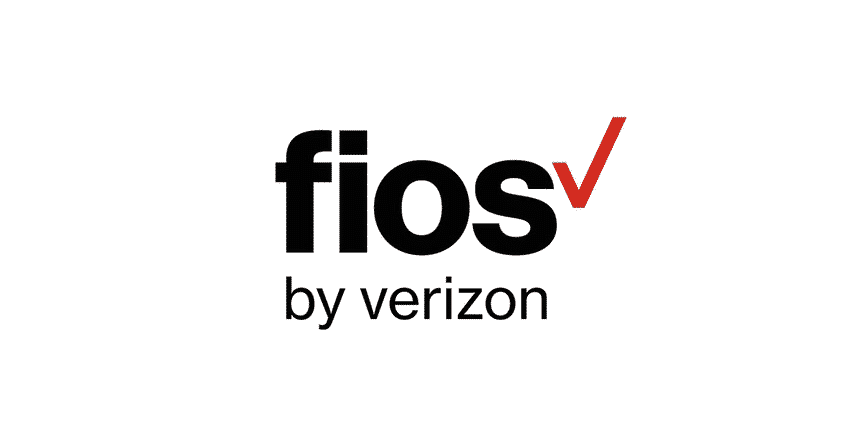 Verizon Fios or also just known as Fios is a bundled subscription from Verizon. This includes a telephone connection, television service, and even internet access. All the data and information for these are sent through fiber-optic wires. These are much stronger than the standard copper wires and can even transfer data at faster speeds.
Considering this, the internet bandwidth you will get should be much better than a standard internet connection. Aside from this, the company even provides its users the option to choose between several packages. These have different prices and bandwidth limits. While the service is amazing to use, there are also some issues that you can get on it. One of the most reported ones is that Fios is slow at night. If you are also getting the same problem then here are a few ways that you can try to fix this.
Fios Slow At Night
Network Busy
One of the most common reasons why people get this problem is that the network is too busy during the night. Most people tend to use their internet connection at this time which can slow down the performance for everyone. While one method is to simply wait for your internet speed to revert, most people might not want to do this.
Considering this, the user can try to change their DNS server instead. This can be changed from the network settings on your device. Usually, selecting the DNS address by Google should allow you to get a good speed on your connection. Though, the user can even search online for some other addresses and try them out.
Change Frequency Band
Most newer routers like the one Verizon provides you with when using Fios comes with two frequency bands. One of these is the standard 2.4 GHz channel band which you might already be aware of. Though, the newer one is 5 GHz and has a much better speed than the prior.
However, there are also some downsides to using this frequency over 2.4. One of these is that while you will get a much better signal strength on your new band channels, this is quite weak when an object is blocking it. This is why the user should remove any objects between their devices to prevent any problems when trying to use this.
Use Wired Connection
Finally, most people have a wireless connection in their homes. This allows them to use the service without the need to set up any cables. Although, it is important to keep in mind that a wireless connection looks clean but the performance for it can be quite slow when compared to a wired one.
Considering this, the user can switch to using a wired connection at their homes. If your router does not support using an ethernet cable. Then you can purchase an adapter that will allow you to connect the cable to your device's USB port. After this plug the other end in your system to start using your internet connection at much higher speeds than before.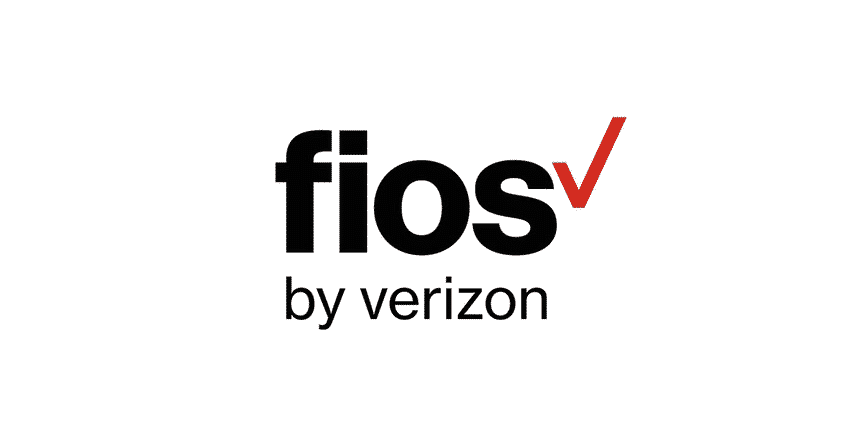 Categories TroubleshootSours: https://internet-access-guide.com/fios-slow-at-night/
Internet fios slow
No matter how fast your Internet connection is, there are times when things will slow down to a crawl. This article will help you sort out what kinds of things can go wrong, learn what you can do about them, and discover how to get the most from your Internet connection.

Windows provides a built-in troubleshooter that can automatically find and fix some common connection problems.

Open the Internet Connections troubleshooter by clicking the Start button 
, and then clicking Control Panel. In the search box, type troubleshooter, and then click Troubleshooting. Under Network and Internet, click Connect to the Internet.

The type of connection you have makes a difference
The type of Internet connection you use is the most important factor in determining your connection speed. The three most common ways to connect to the Internet from home are dial-up, DSL, and cable. If you have a choice, cable is usually the fastest, but both DSL and cable are faster than dial-up.
Many Internet providers also offer Fiber Optic Service (FiOS), which connects to the Internet using light over an optical network. In your home, you still connect your computer through copper wiring. The advantage of FiOS is that it can provide higher speeds than traditional copper wire connections such as DSL or cable. Some Internet providers offer multiple options, depending on the area you're in. More populated areas are more likely to have FiOS available. Check with your phone company or Internet provider for more information. 
If you use a dial-up connection, there are a couple of good ways to optimize your Internet speed. First, use the fastest modem you can. The fastest modem you can use will send and receive information at a rate of 56 kilobits per second (Kbps). You won't get a full 56 Kbps speed most of the time, but with a good phone line, you should approach at least 45-50 Kbps.

Second, make sure that your phone line is in good condition. If the telephone wiring in your home or business is old or deteriorating, you might be picking up stray signals or cross talk from other phone lines. These problems will slow your Internet connection because the modem will have to send the same information over and over until it's transmitted without interruption. Check your telephone wires to be sure they aren't damaged, frayed, or twisted around power or other telephone cables. If you notice crackling in your phones, you might want to contact your phone provider to have them check the lines inside and outside your home to make sure they are in good condition.

Tips for wireless network users
When you're connecting to a wireless network (Wi‑Fi), your Internet connection speed can be affected by both where your computer is located and whether other wireless devices are in the same area. Wireless networks operate on frequencies that are similar to those used by other devices, such as microwave ovens or cordless phones. Operating a 2.4 gigahertz (GHz) cordless phone next to your 2.4 GHz wireless laptop can cause interference, or completely block the wireless network connection. If you want to make phone calls while surfing the web, either use a wired telephone or a cordless phone that operates at a different frequency than your wireless network.

Proximity to the wireless access point or router, as well as physical obstructions, can affect the quality of your Internet connection. To improve your connection speed, move closer to the access point and make sure that there are no physical obstructions between the access point and your computer. 
Computer woes: spyware, viruses, and other programs
The health of your computer can affect your Internet connection. Spyware and viruses can definitely cause problems, but your Internet connection speed can also be affected by add-on programs, the amount of memory the computer has, hard disk space and condition, and the programs that are running.

Two of the most frequent causes of poor Internet performance are spyware and viruses. Spyware can slow your system by interfering with your browser and monopolizing your Internet connection. Spyware monitors your Internet use and keystrokes, which adds delays. The problem is compounded when there are multiple spyware programs running at the same time. If the problem is severe enough, you can lose connectivity altogether. To get your Internet performance back, you should regularly run an antispyware program to clean out any spyware infestation.

Computer viruses can also cause poor Internet performance. When a virus infects a computer, it installs computer code which will attempt to propagate itself, usually by sending copies of itself through e‑mail. Some viruses can multiply at the rate of hundreds of e‑mail messages per minute, which leaves little computing power and Internet connection bandwidth for anything else. Viruses often don't give any obvious indication that they're running, so it's best to run your antivirus software at all times.

Browser add-ons also cause performance problems. Browser add-ons are programs, such as multimedia add-ons, search bars, or other programs that usually appear on your browser's toolbar. Many browser add-ons can add to a rich browsing experience, offering multimedia or specialized document viewing. However, some add-ons can slow your Internet connection. If you suspect that add-ons are causing slow performance, try starting Internet Explorer in Add-ons disabled mode. Add-ons are disabled only for the session, but if you find your performance improves, you can use the Add-on Manager to turn them off permanently. To access the Add-on Manager from Internet Explorer, click the Tools button, and then click Manage Add-ons.

Like all computer programs, Internet Explorer requires a certain amount of computing power, memory, and disk space to run efficiently. Every webpage you view is first downloaded to memory and then saved to temporary disk files. Running another program that's using lots of memory and computing power can compete with Internet Explorer and cause delays. If you find your Internet connection running slowly and you have other programs running, try closing them. If you want to run several programs, consider increasing the memory you have on your computer. Low disk space can also cause performance problems. You can increase your disk space by deleting Internet Explorer's temporary files.

Occasionally, settings get changed in Internet Explorer that could possibly affect how Internet Explorer works. You can reset Internet Explorer to its default settings. Resetting Internet Explorer isn't reversible, so you should read the list of settings that are affected before resetting.

Outside factors that affect connection speeds
Unfortunately, there are events and conditions that are outside your control. Even with a fast connection, external factors, such as busy websites or spreading computer viruses, can slow the entire web. Popular websites can become overwhelmed with users. For example, when a television commercial mentions a website, many people might try to visit the site at the same time. If the website isn't prepared to handle the traffic, you might encounter delays.

During times of heavy computer virus outbreaks, the Internet can slow down. Many viruses spread by causing computers to send out hundreds or thousands of copies of the virus. This can slow the Internet by sheer volume. You can see what major outbreaks are currently happening by visiting your antivirus vendor's website, or the Security at Home website.

Local Internet congestion can also result in slower-than-normal connection speeds. These slowdowns occur when many people try to connect to the Internet at the same time, and they occur most often at peak activity times, such as after school hours when students get home and connect to the web.

If you're on a corporate network, general network and proxy server use can affect your Internet performance. Most network administrators monitor Internet use, and will try to keep people from doing things like downloading large files during peak hours. If you find that your Internet access is slow at times, you might discuss it with your network administrator.

Sours: https://support.microsoft.com/en-us/windows/why-is-my-internet-connection-so-slow-c68cf021-c5cf-db6f-eade-7c9d8bd78aa1
How to make your WiFi and Internet speed faster with these 2 simple settings
How to Increase the Speed of Verizon FIOS
Verizon's FIOS fiber-optic Internet service is sold in multiple speed packages. Speed packages run from 15 Mbps downstream with 5 Mbps upstream, to 150 Mbps down and 35 Mbps up. Slow Internet connections can be related to your selection of the wrong kind of speed package for the Internet applications that you are using, incorrect settings on your computer and other issues. These kinds of problems can be corrected.
Step 1
Reboot the computer and the FIOS modem if Internet speeds are slow. Then optimize the FIOS speed by running the Verizon Speed Optimizer tool on each computer that you use to access the Internet. TCP/IP and MTU packet-size settings will be adjusted for FIOS. You can download the tool from the Verizon FIOS website. Launch it and follow the instructions.
Step 2
Buy antivirus and anti-spyware software and run them regularly if you still have slow FIOS Internet. Insidious programs can run in the background on computers and hog resources. Antivirus and anti-spyware software find these programs and eliminate them, thus freeing up resources.
Step 3
Contact Verizon and make sure that you've bought the correct speed package for your use if you still have problems. 15/5 should be fine for checking email and surfing the Web. Media downloads should also be reasonably fast at 15/5. Verizon recommends upgrading to 25/25 if you stream television; and upgrading to 50/20 if you perform gaming, have several people online at one time and want to see fast downloads of high-definition movies. 150/35 is recommended for those who find any of the other plans too slow.
References
Tips
Writer Bio
Patrick Nelson has been a professional writer since 1992. He was editor and publisher of the music industry trade publication "Producer Report" and has written for a number of technology blogs. Nelson studied design at Hornsey Art School.
Sours: https://itstillworks.com/increase-speed-verizon-fios-13680.html
You will also be interested:
.
1333
1334
1335
1336
1337