Camping Classroom Theme Ideas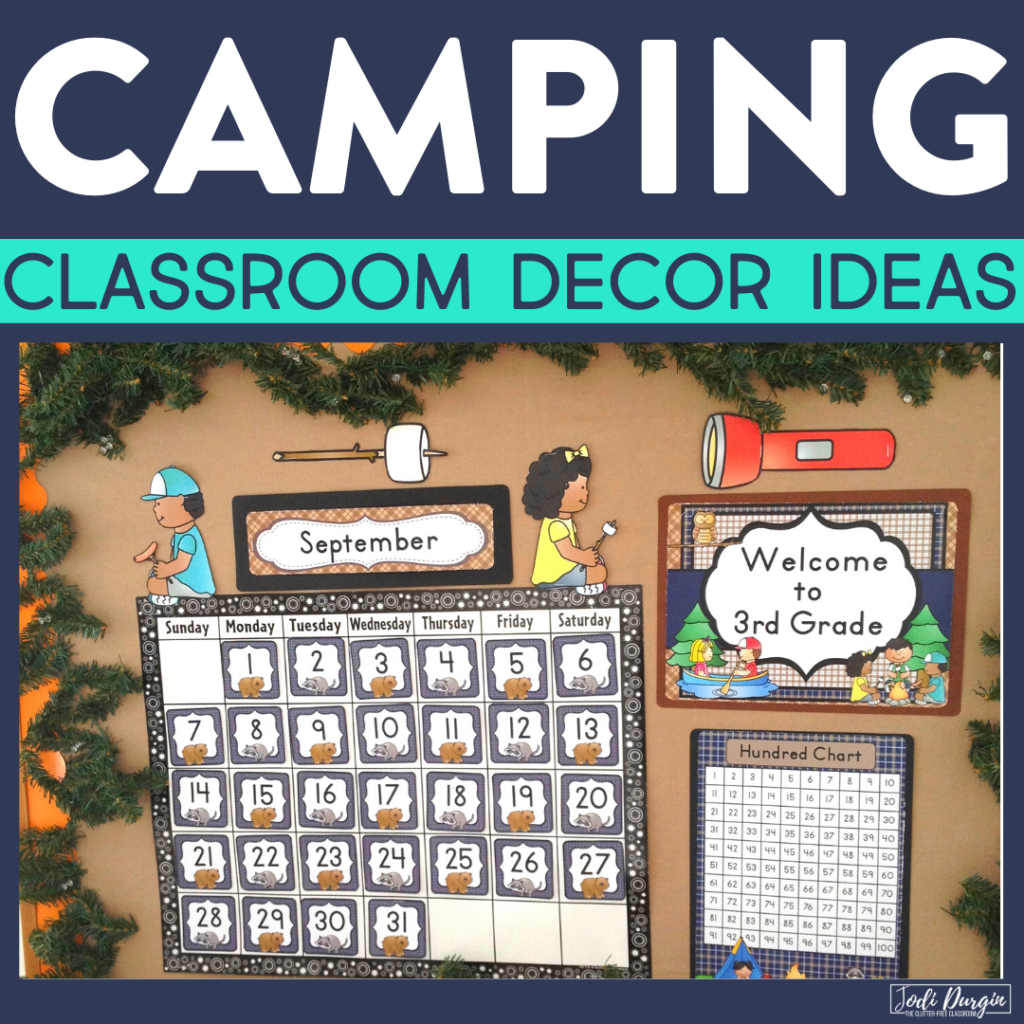 WHY CHOOSE A CAMPING CLASSROOM THEME
A camping classroom theme helps you create a nature-inspired elementary classroom. Your students will feel like they are going on a fun adventure in the summer to the forest whenever they enter your classroom!
Teachers love this theme because it's simple and can be done on a budget by pulling in natural elements like pinecones, acorns, leaves, and sticks. You can also bring camping items from home, which makes it so you won't need to store your camping gear in your house during the school year. That's a win-win!
This theme works well for both lower and upper elementary classroom decor.
BULLETIN BOARD IDEAS
BULLETIN BOARD BACKGROUNDS
You can contact various parks and request trail maps that you can be used as bulletin board backgrounds. You can also use burlap, flannel and denim as bulletin board backings to create a rustic DIY vibe. If you choose to use fabric as your bulletin board background, natural tones like brown, green and beige provide a nice neutral backdrop.
BULLETIN BOARD TRIM
pine christmas garland
scrunched-up burlap
wrinkled brown construction paper
green tissue paper
leaves
BULLETIN BOARD TITLES
"S'more Good Work"
"Camp Out With a Good Book"
"Fired up for (grade)"
"Welcome Happy Campers"
When creating your own titles, use words like s'more, fire or adventure.
OTHER IDEAS FOR A SCHOOL CLASSROOM THEME
Hang fishing bobs and fish cutouts from some fishing line attached to the ceiling.
Bring in coolers, artificial Christmas trees, sleeping bags, a small tent and camping chairs.
Set up a display of books that relate to the theme by standing them on a counter or shelf.
Take pictures of the students wearing plaid shirts and tan "camper hats" and use those photos as labels for lockers/cubbies, student work boards, or simply display them in the classroom.
Use fishing buckets to hold supplies.
Did you know you can get unlimited access to ALL our decor bundles?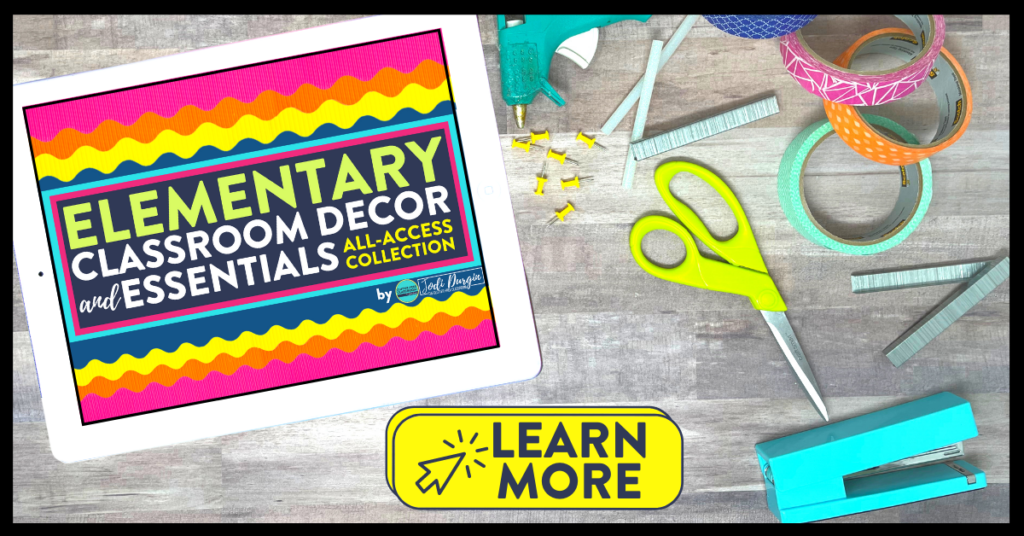 WE SUGGEST YOU PAIR THIS THEME WITH OUR…
Get Access to All 60+ Classroom Decor Packets |OR| Buy The Camping Theme Only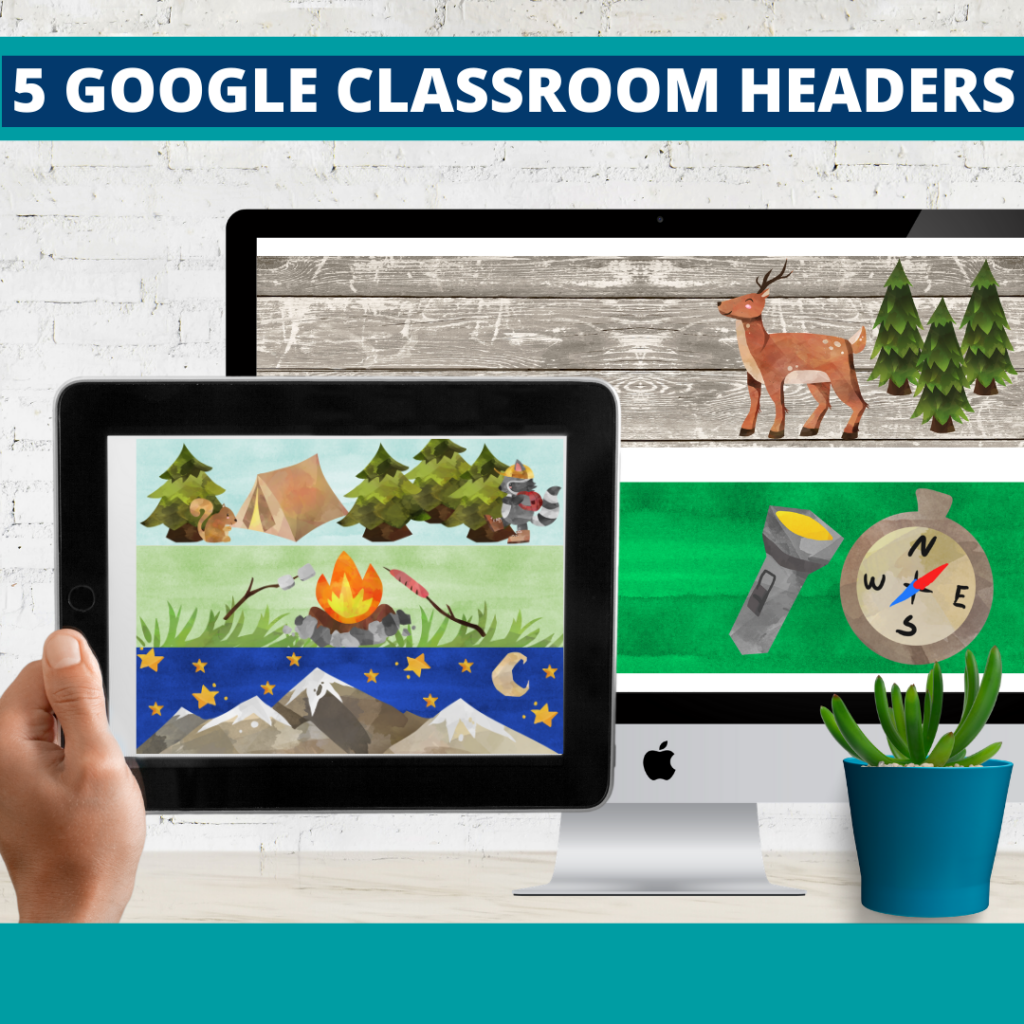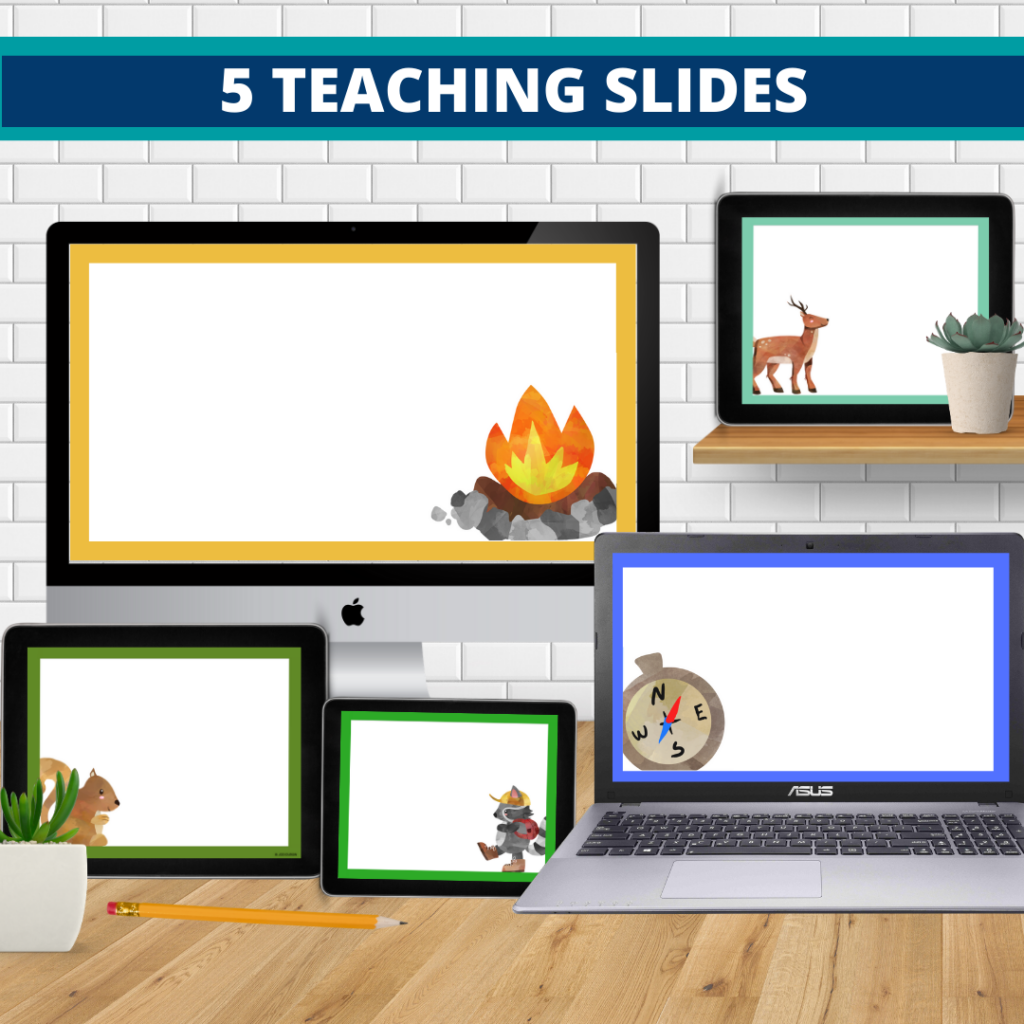 Get Access to All 60+ Classroom Decor Packets |OR| Buy The Camping Theme Only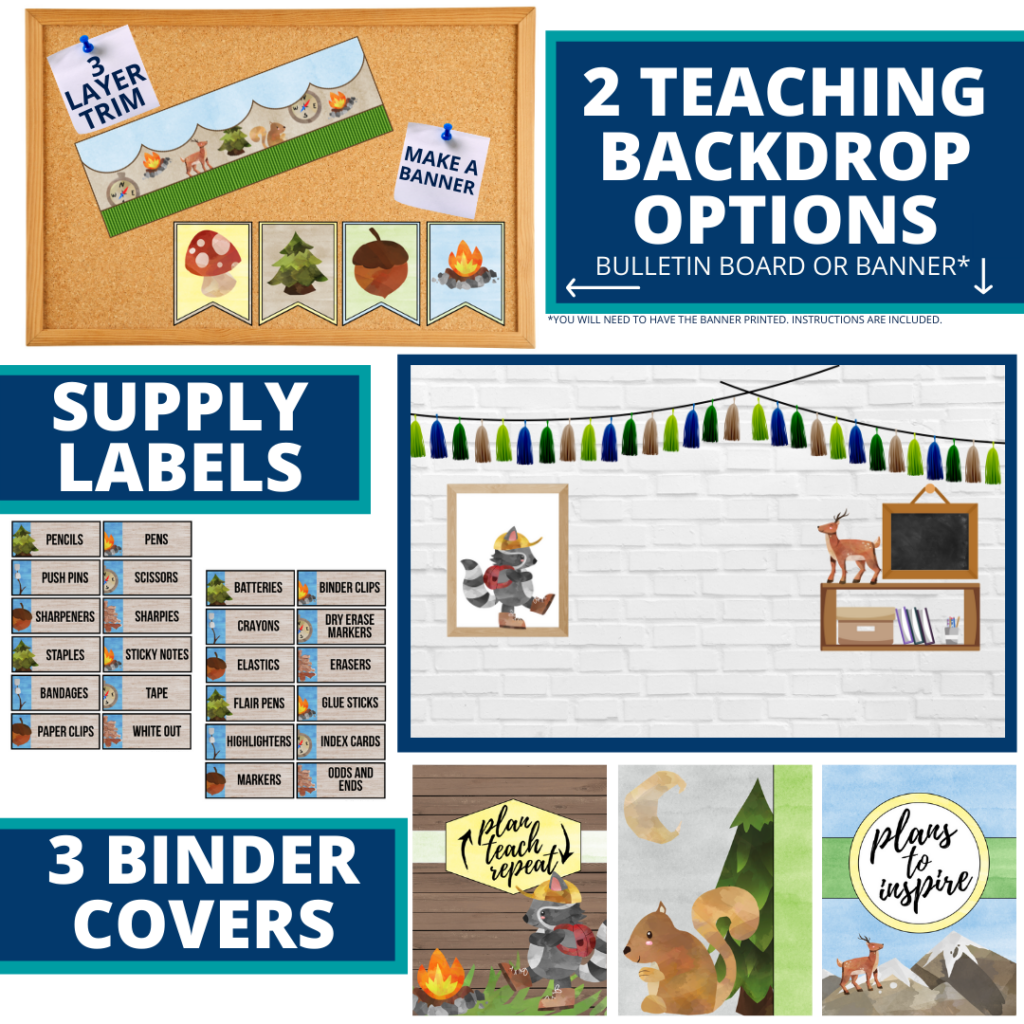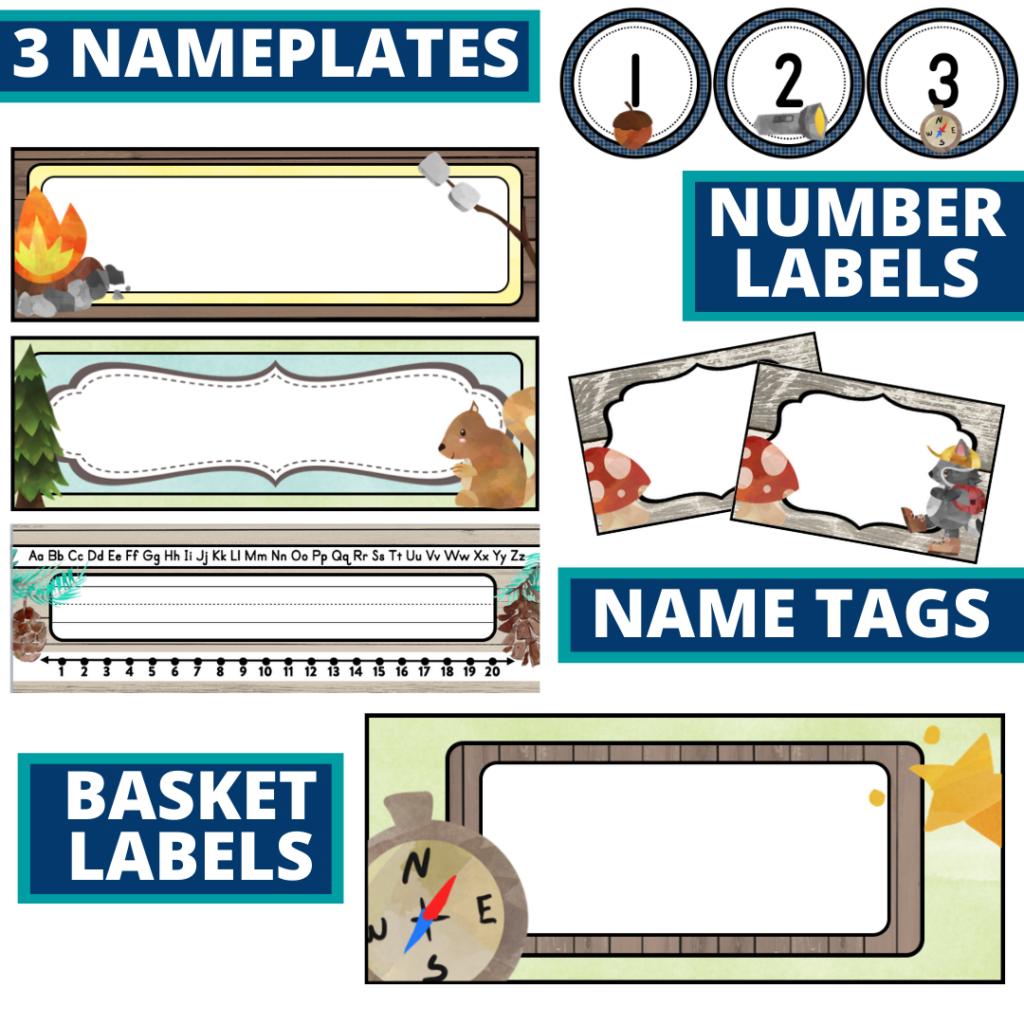 Get Access to All 60+ Classroom Decor Packets |OR| Buy The Camping Theme Only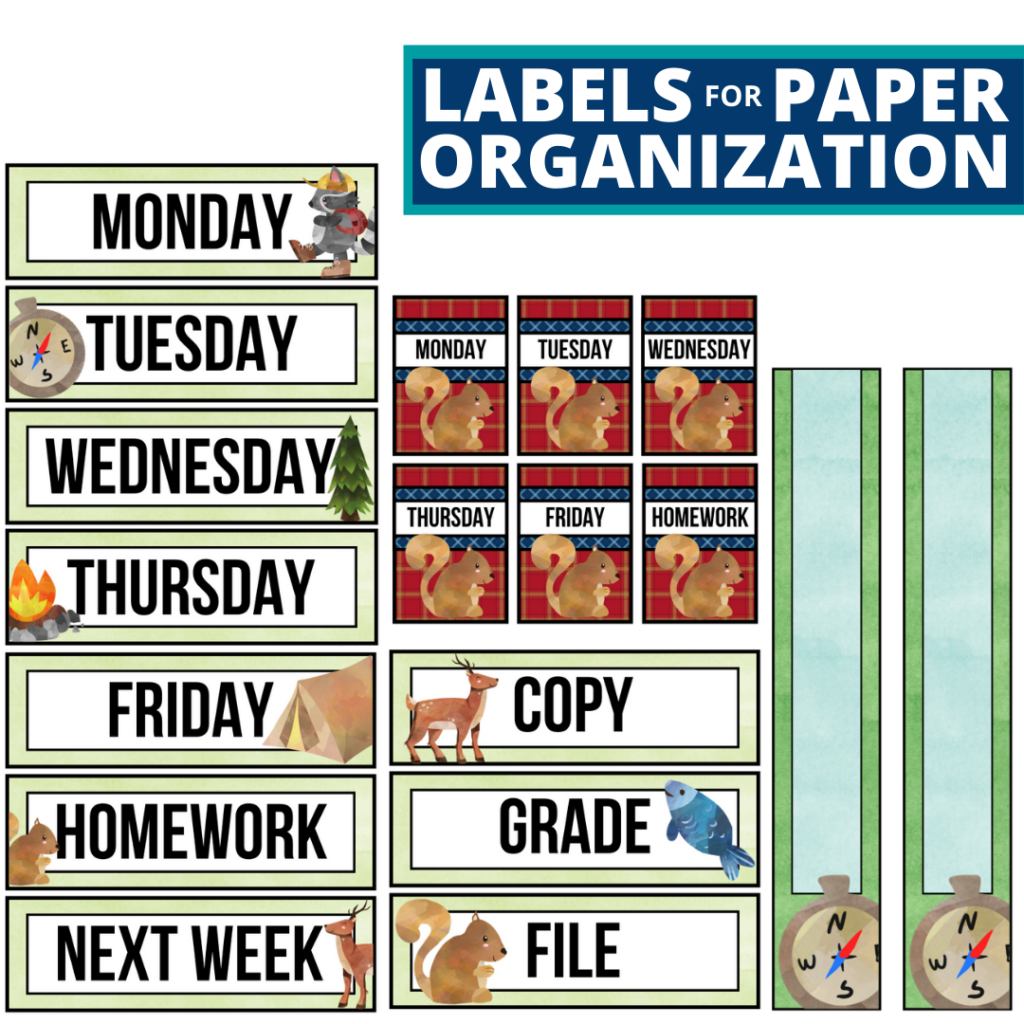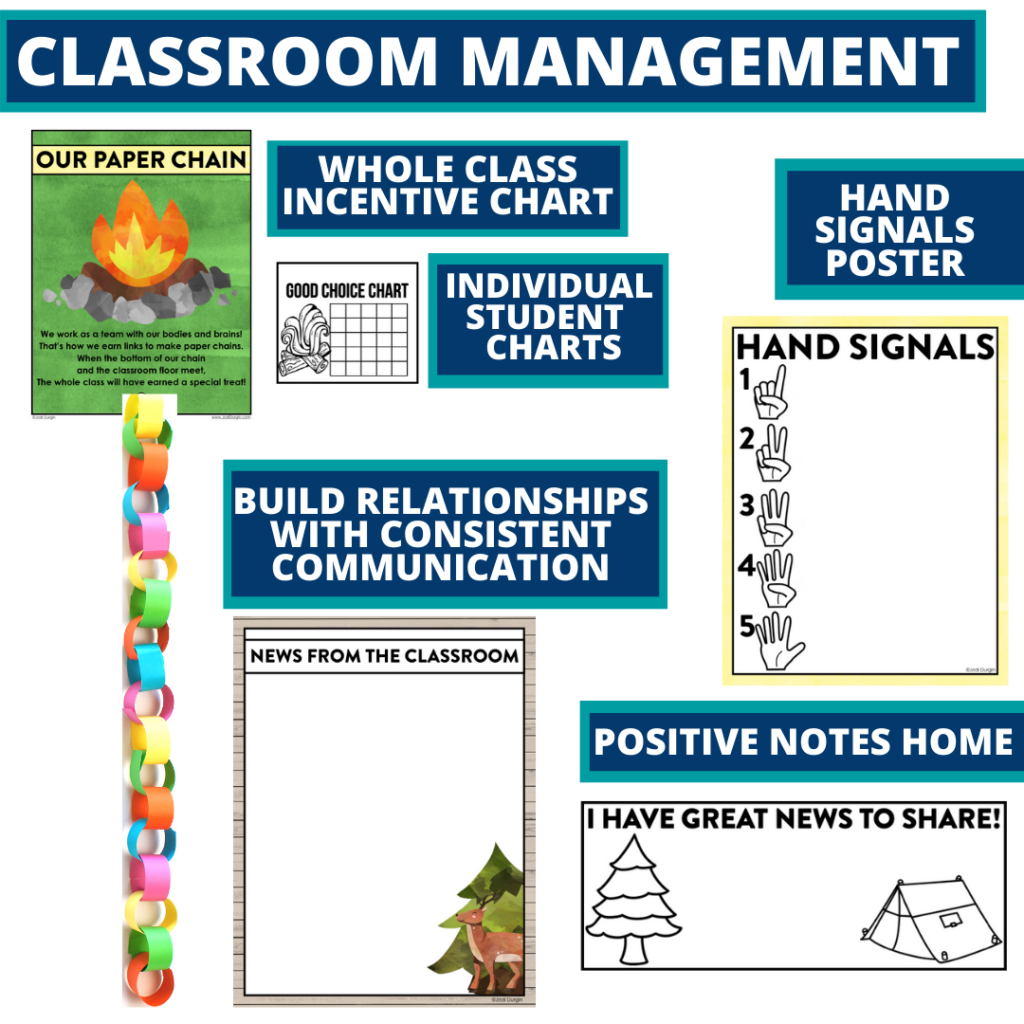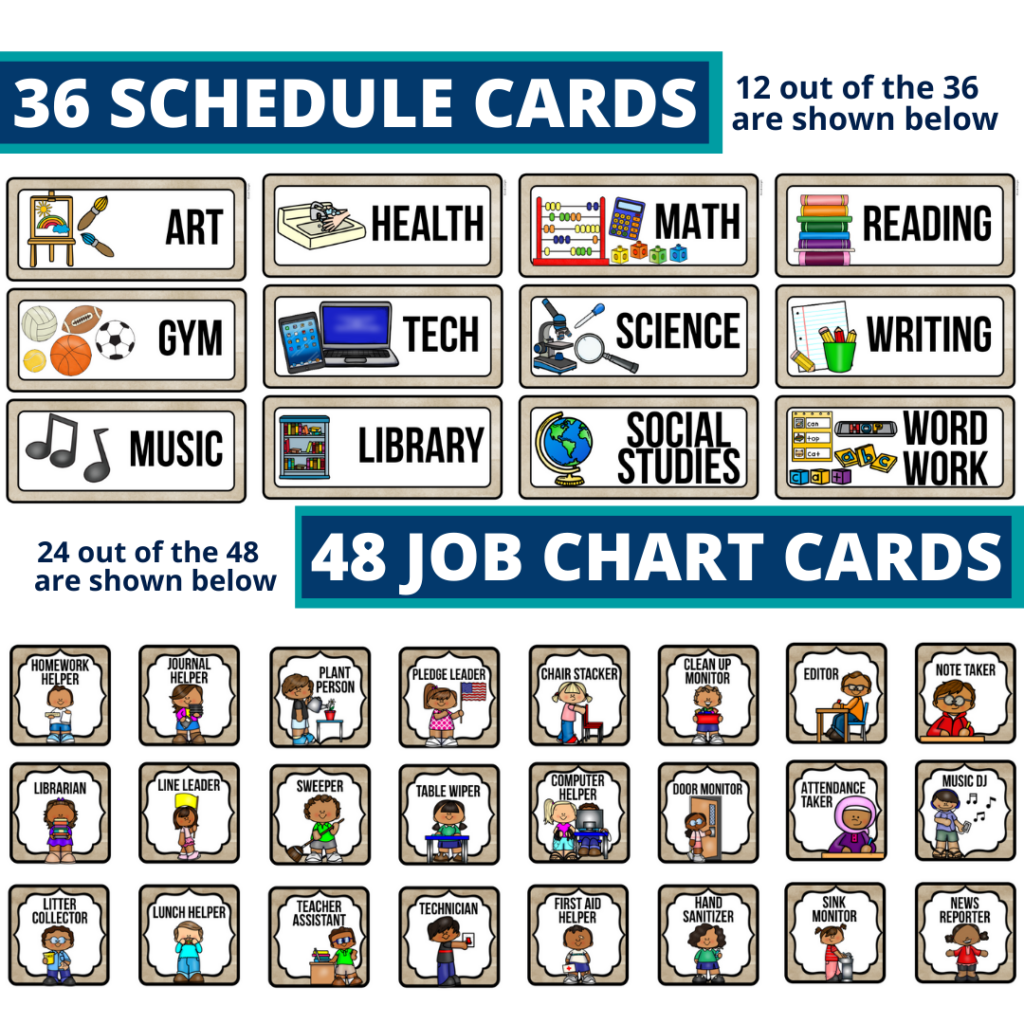 Get Access to All 60+ Classroom Decor Packets |OR| Buy The Camping Theme Only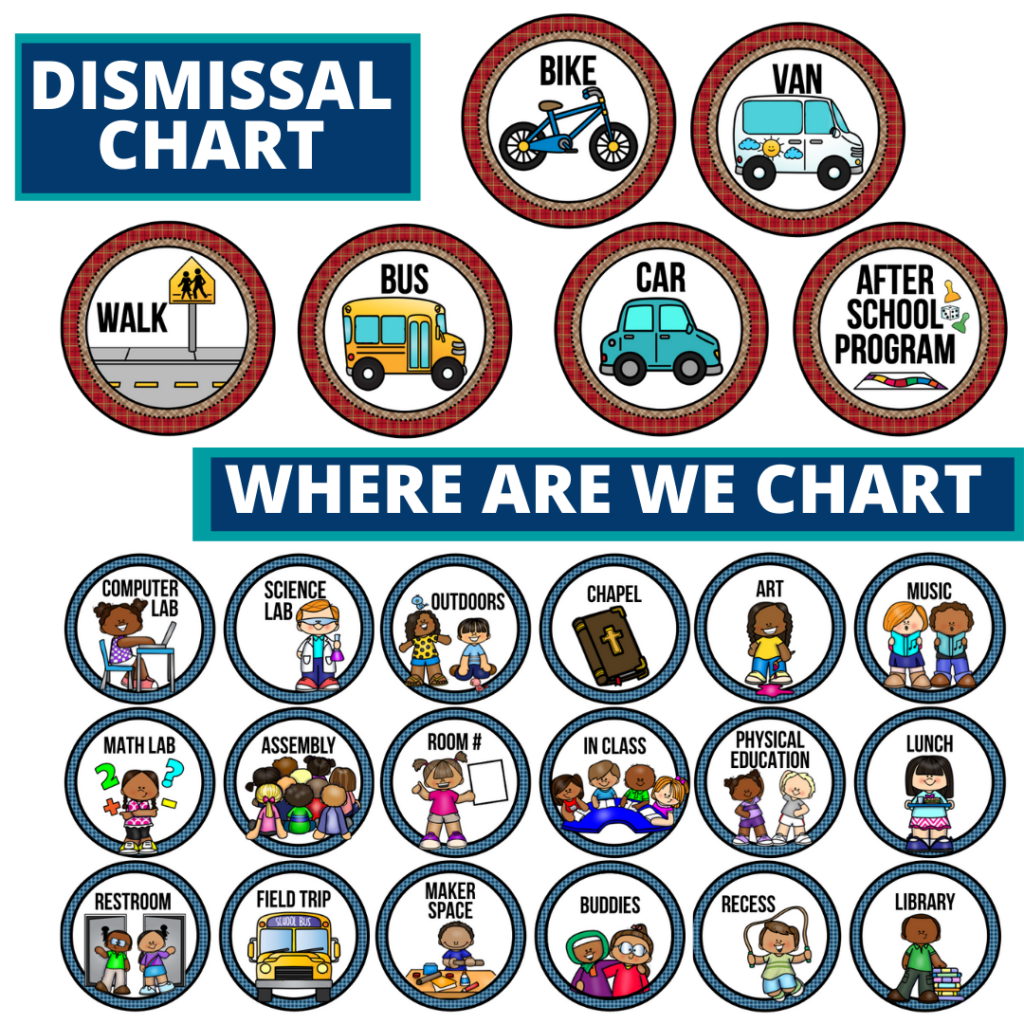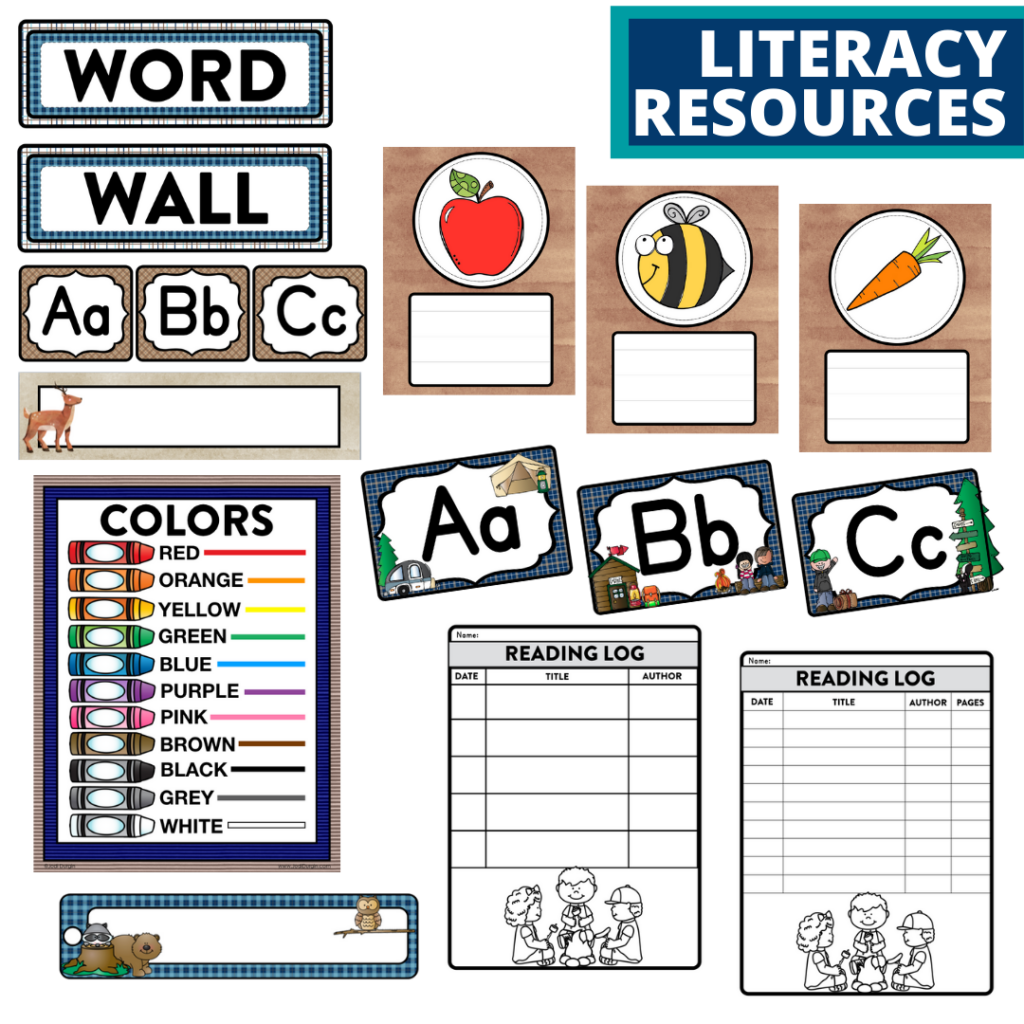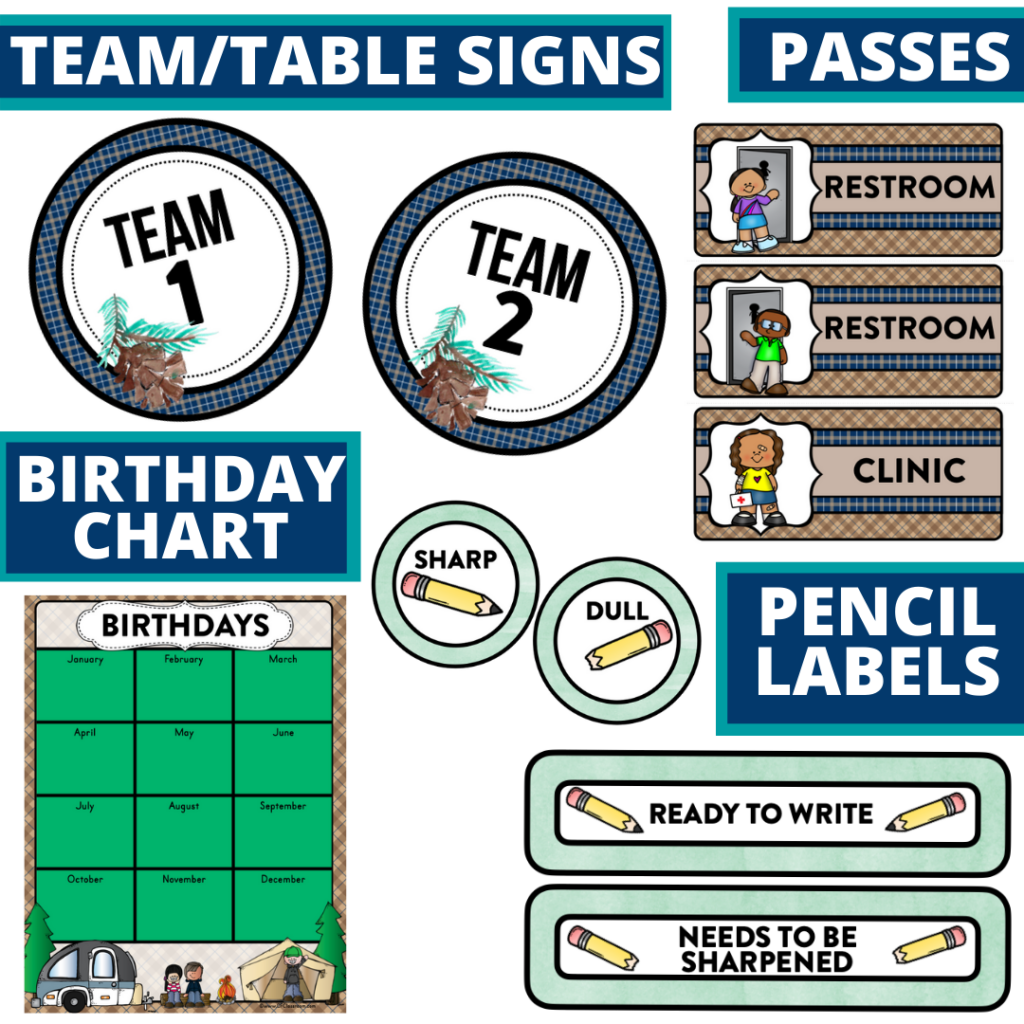 Get Access to All 60+ Classroom Decor Packets |OR| Buy The Camping Theme Only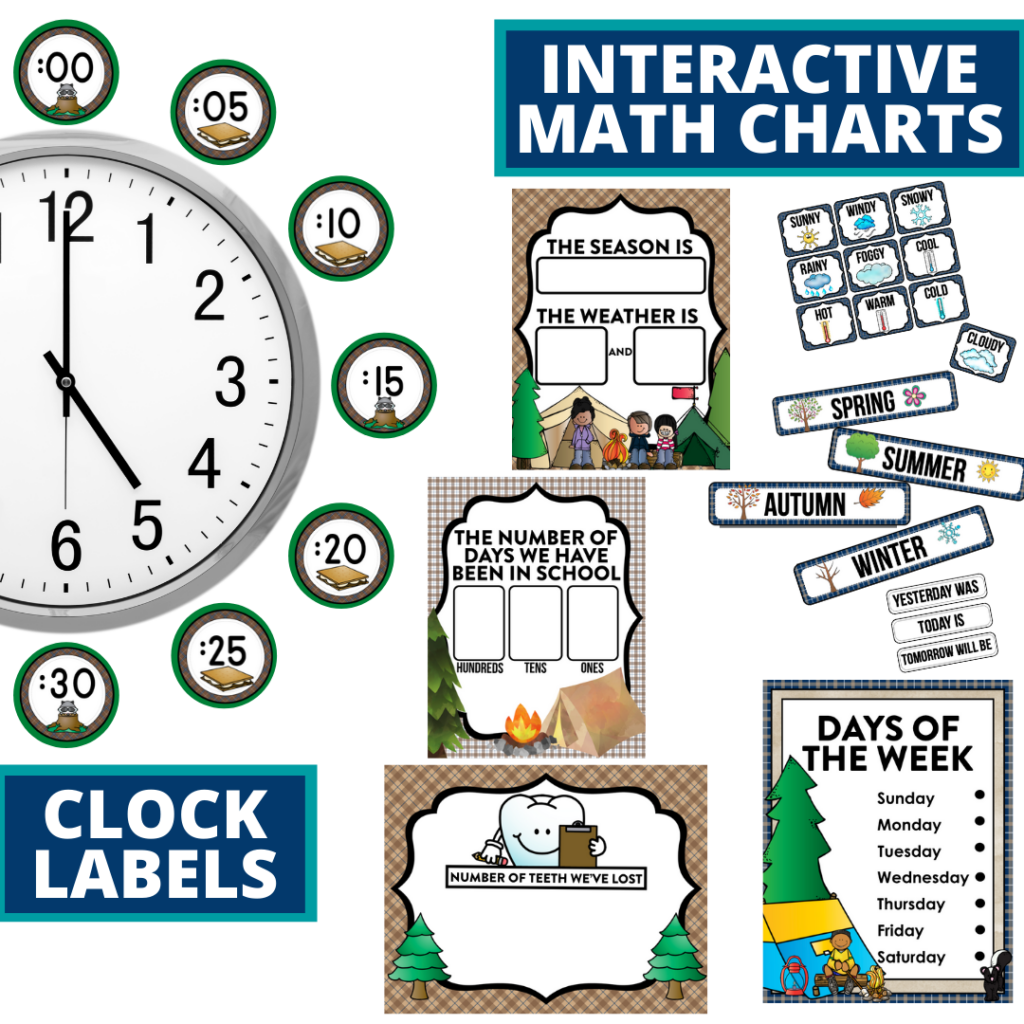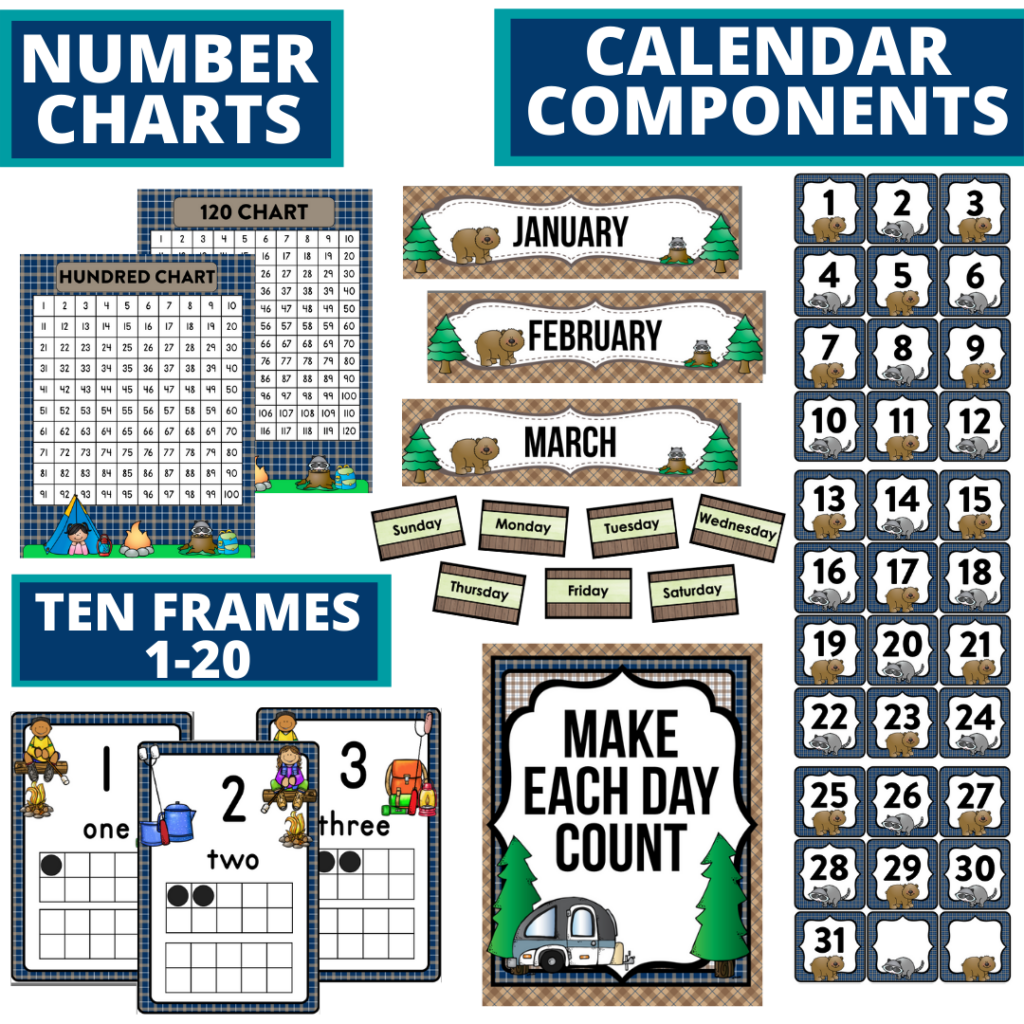 Get Access to All 60+ Classroom Decor Packets |OR| Buy The Camping Theme Only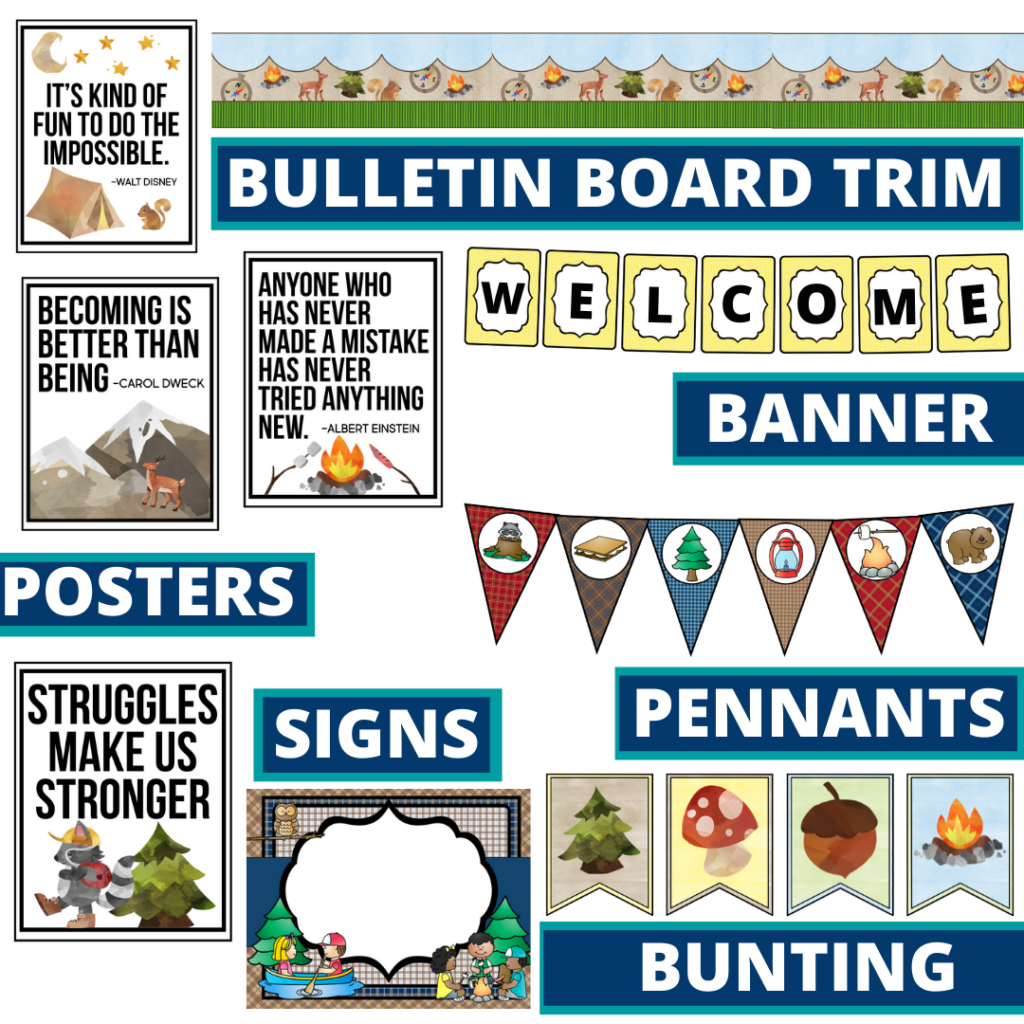 CHECK OUT THESE UPDATES:
We used all new clipart (including much more diverse characters).
We made the entire bundle 100% editable so not only can you customize it with your students' names and details specific to your classroom, you can now translate EVERYTHING into other languages too. This has long been a request from teachers of ELLs and immersion classrooms.
We added resources for online teaching and distance learning so you can create a classroom community feel even when teaching remotely.
We created online teaching backdrops and items to create your own background if teaching at home.
BEST OF ALL…the original version AND the newly updated version are included in both the Elementary Classroom Decor All Access Collection and if you purchase this theme on its own in our teacher store.
Camping Classroom Theme Pictures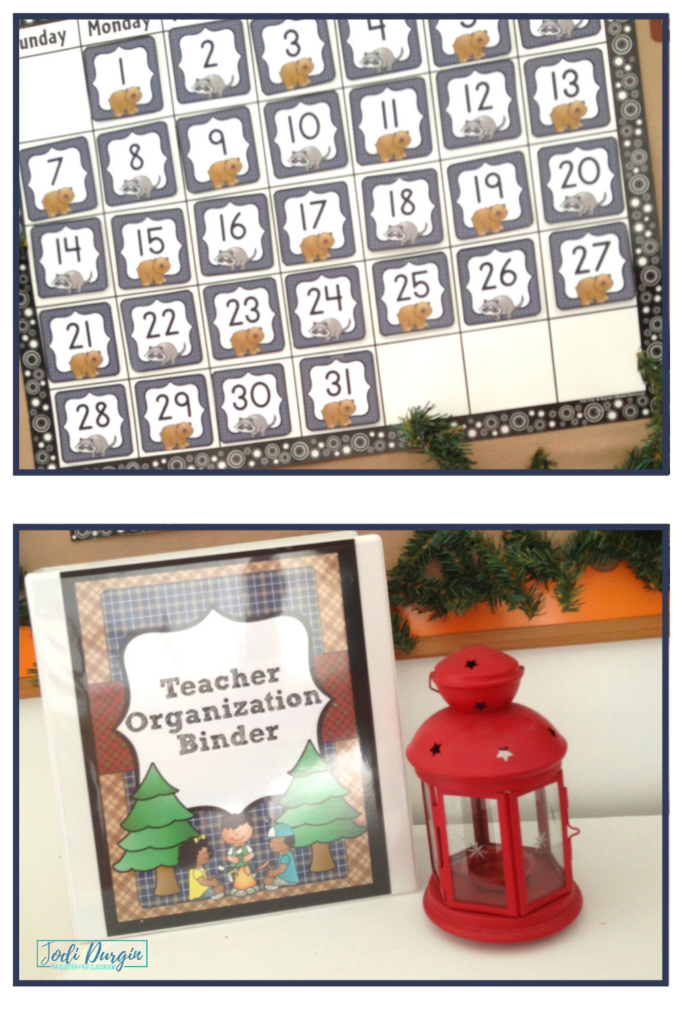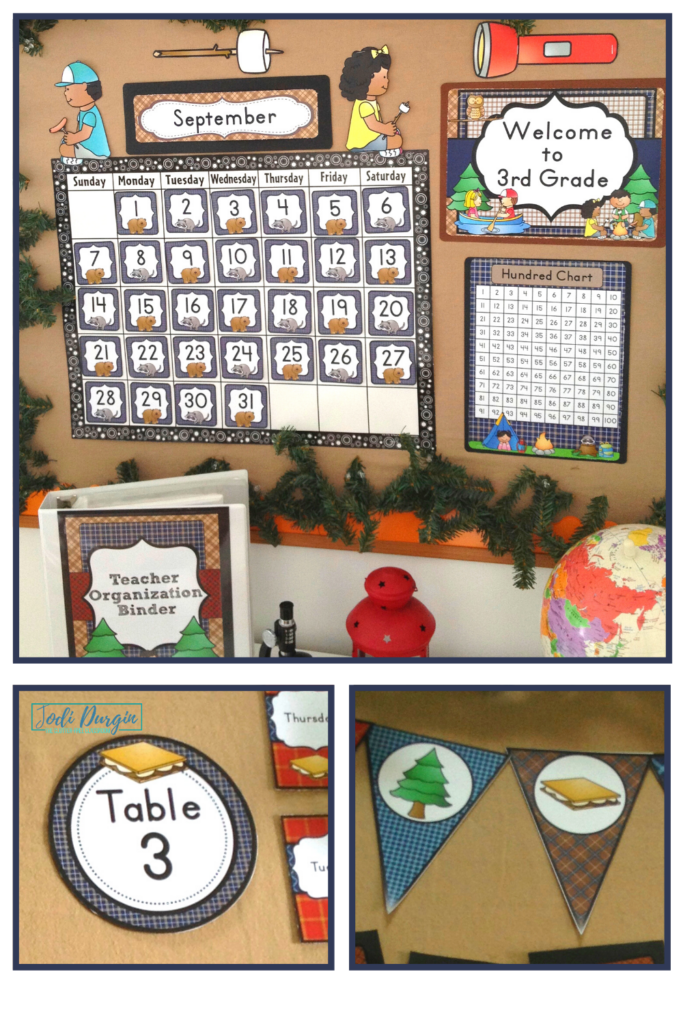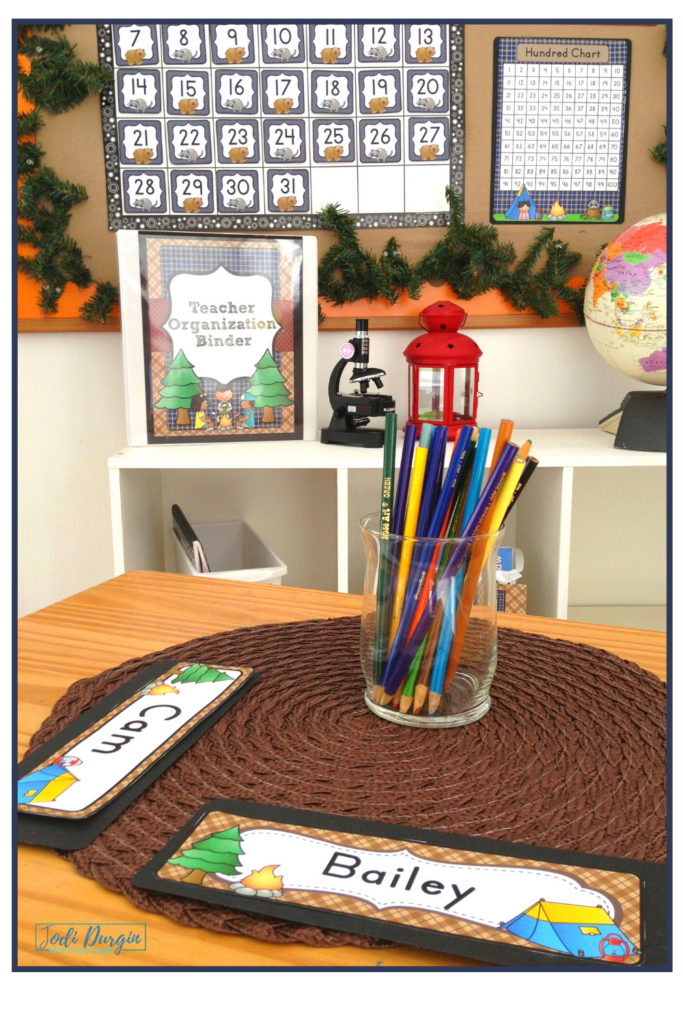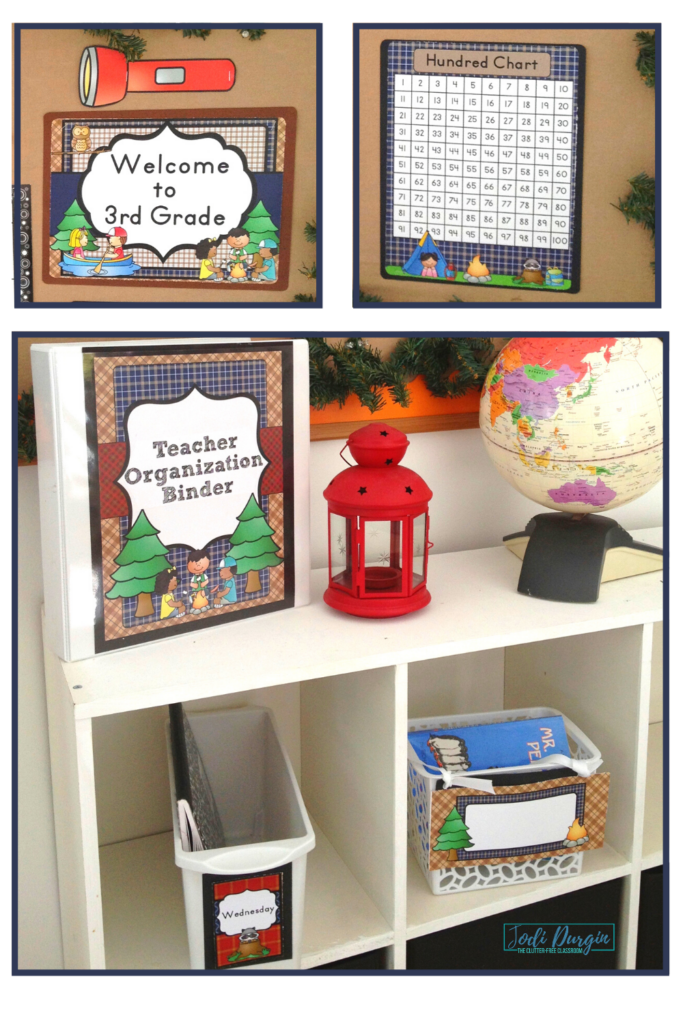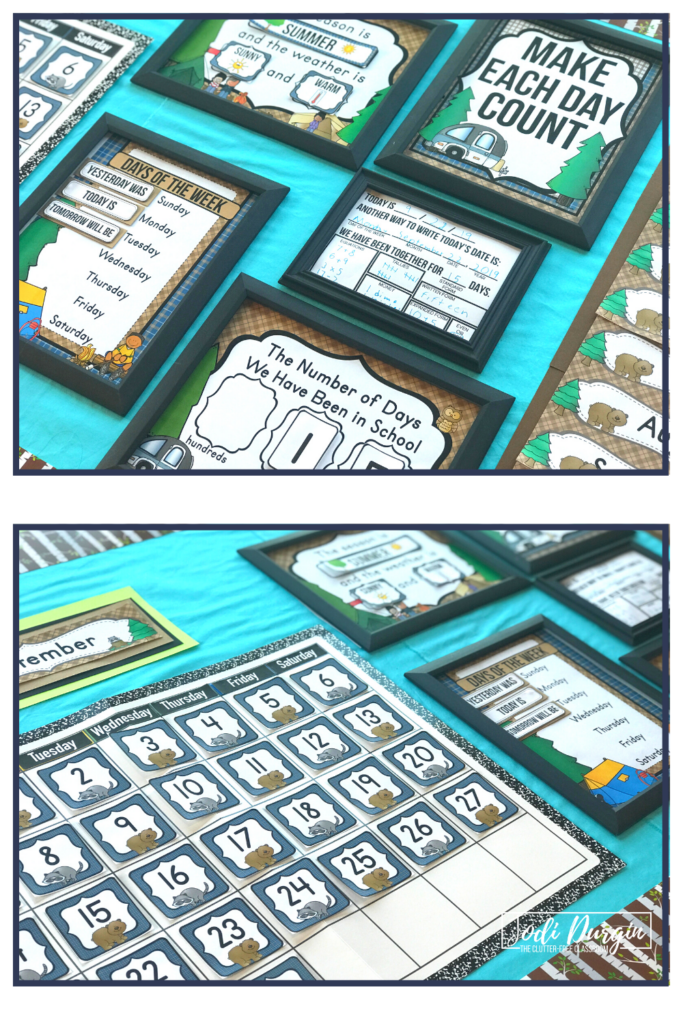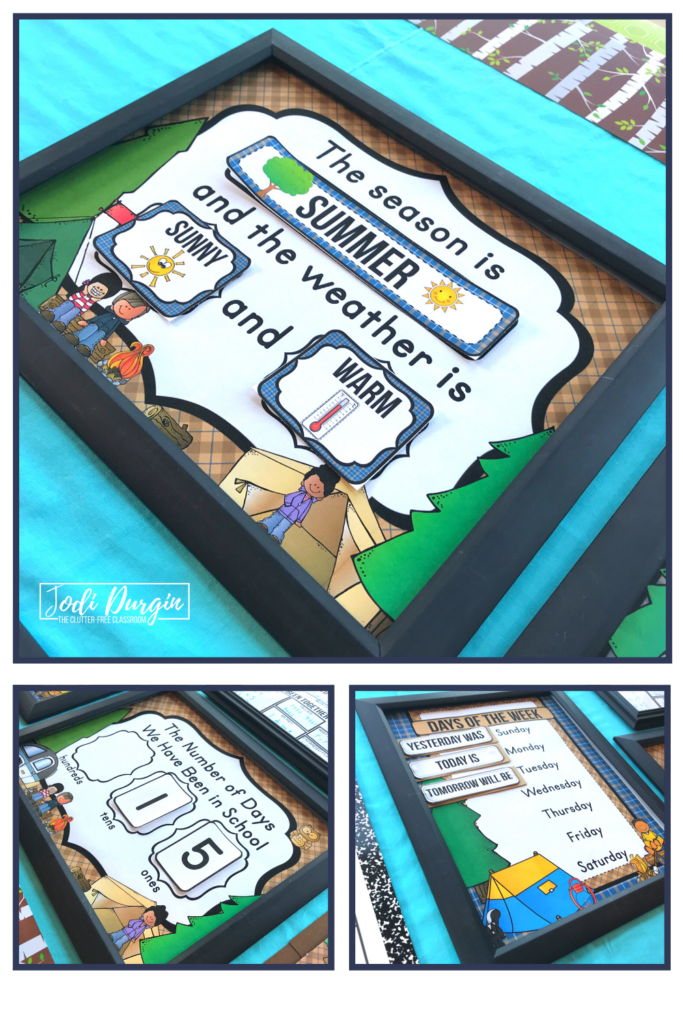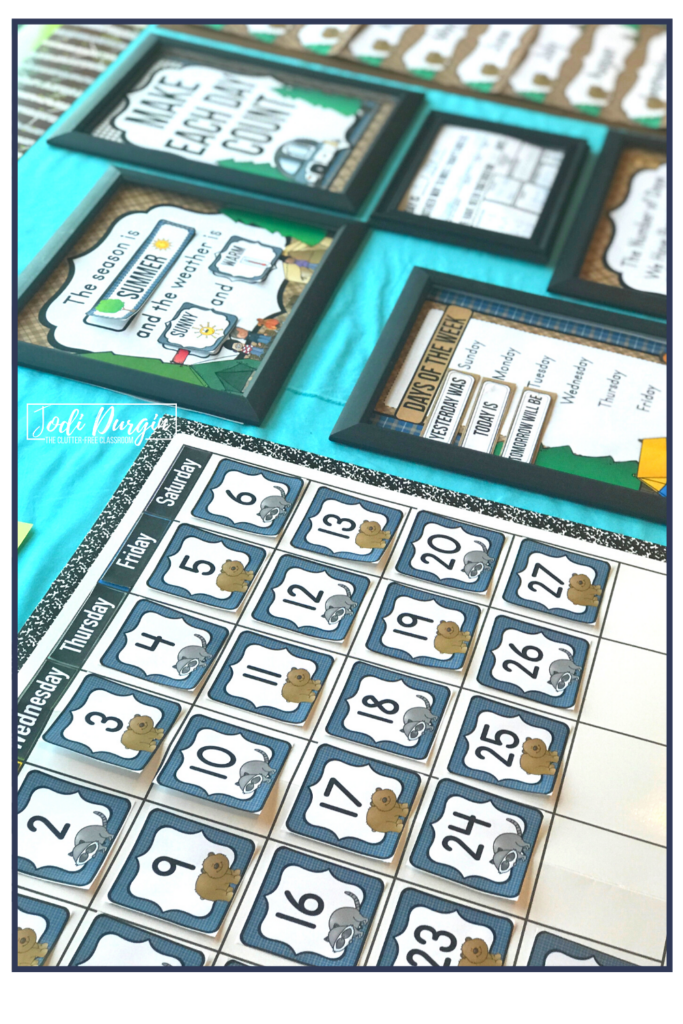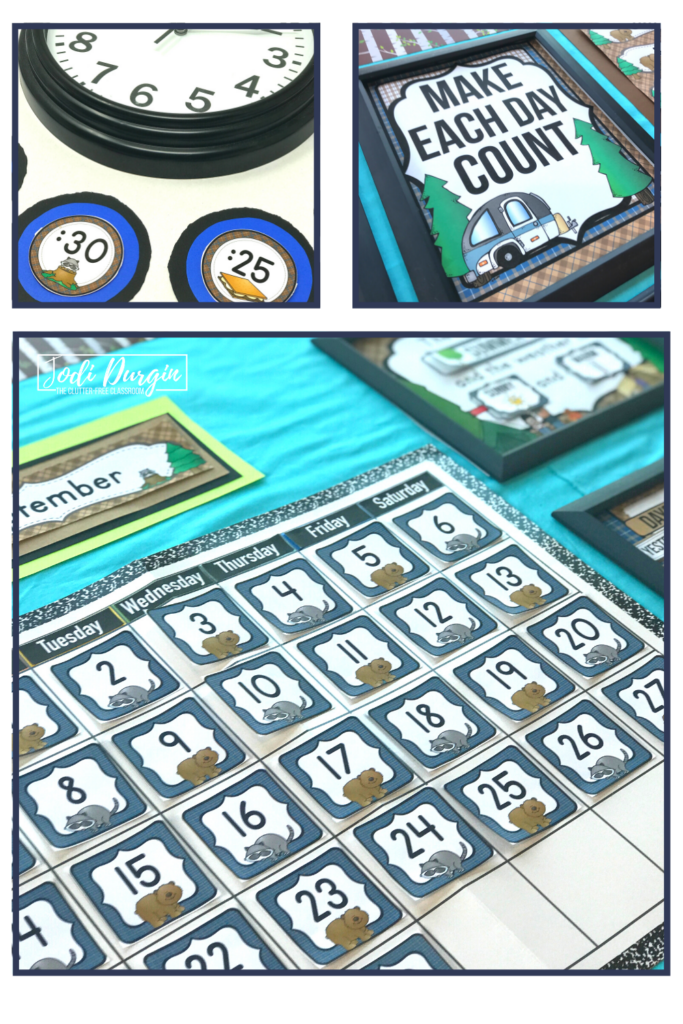 Sours: https://jodidurgin.com/camping-themed-classroom-ideas/
Are you making learning an adventure and need to find the right decor to match your classroom's camping theme? I'll be showing you things that you can use to have a quick camping theme classroom setup. Every camping classroom has a campsite area with log pillows, a camping tent, and a faux campfire. Most of these these ideas are ready-made and there's little to no assembly required.
I love to find awesome classroon decor ideas. As an Amazon affiliate, I may earn a commision for purchases using my links. Learn more. The ideas and paid links below are based on Amazon finds that are great for making a camping themed classroom. Just click on the pics below to see them on Amazon.
Have a camping themed classroom door. Use this weathered wood art paper (#ad) as the background for your door. I saw this simple door design and loved it because it is so easy to do. Just print and cut out the letters you want on bright cardstock (#ad). Then add other camping themed accents like the camping caravans (#ad) in the picture.
You gotta have smores! These are camping themed letters that look like twigs (#ad). Other campfire accents can be added. Other smores themed bulletin boards can have 'SMORE ways to be a Happy Camper' like in the picture above with the dark wood border trim (#ad).
A classroom camping sign post bulletin board (#ad) that you can write anything on.
You may be interested in these camping themed printables for back to school. These camping themed classroom decor printables are a good investment for decorating and labeling your classroom.
Free Camping themed Hall Passes created to be worn around the neck with lanyards like this one.


More ideas will be added soon.
Sours: http://mscraftynyla.blogspot.com/2020/07/camping-themed-classroom-decor-and-more.html
A camping classroom theme can bring the spirit of adventure into your learning space. You'll definitely have a lot of fun coming up with decor ideas! Need some inspiration? We've got you covered with these adorable props, bulletin boards, books, and products to set up your camping classroom theme!
(Just a heads up, WeAreTeachers may collect a share of sales from the links on this page. We only recommend items our team loves!)
1. Go From Classroom to Campground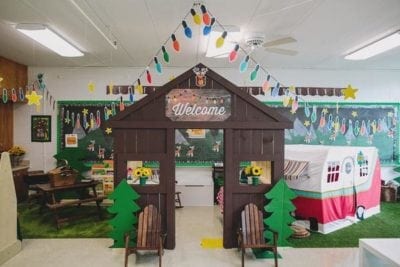 Check out how this teacher transformed this storage closet into a  totally decked-out camping-themed classroom!
Source: School Girl Style
2. Start a Glowing Campfire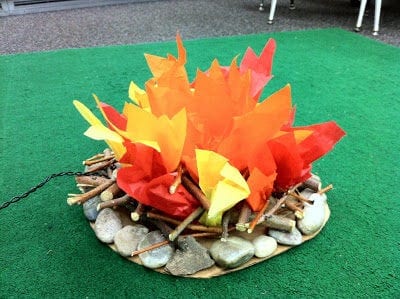 This classroom campfire idea actually glows when you turn off the lights!
Source: The Teacher Wife
3. Huddle Around a Pool Noodle Campfire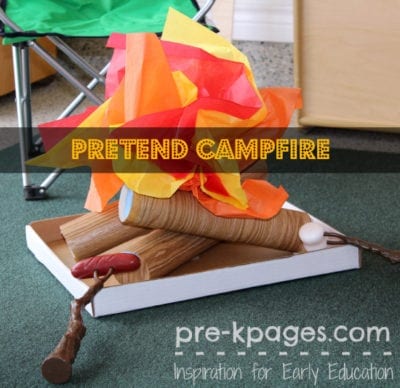 This classroom campfire is made from pool noodles. Want to try it yourself? We love these pool noodles from Amazon because they're black and already have the firewood look!
Source: Pre-K Pages
4. Recreate This Campfire Craft for Kids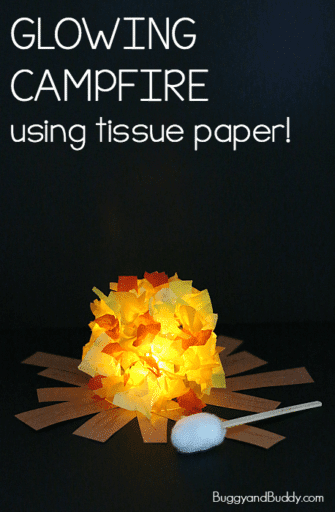 You'll need electric tea lights and tissue paper for this fun DIY campfire.
Source: Bug & Buddy
5. Try an Inflatable Campfire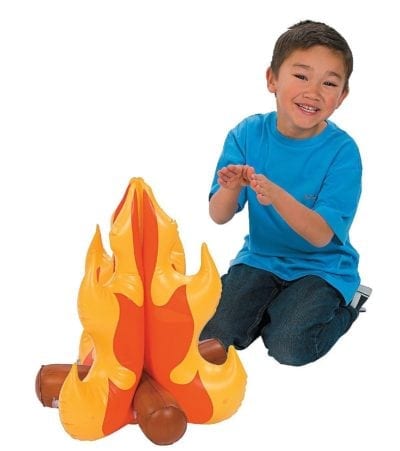 Not crafty? Get yourself one of these inflatable campfires!
Buy It: Campfire/Amazon
6. Cuddle Up to a Plush Campfire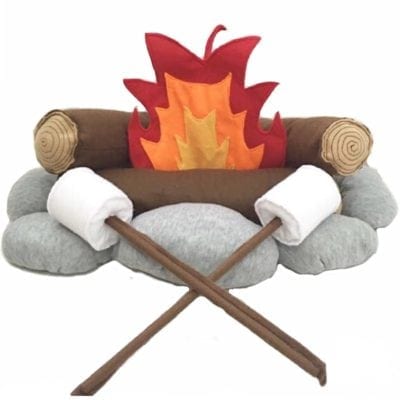 This plush campfire is adorable, and younger kids could incorporate it into their pretend play.
Buy It: Plush Campfire/Amazon
7. Hang a Camping Signpost

Add one of these adorable printable signposts on your bulletin board!
Source: Pinterest/The Library Patch
8. Make This DIY Classroom Tent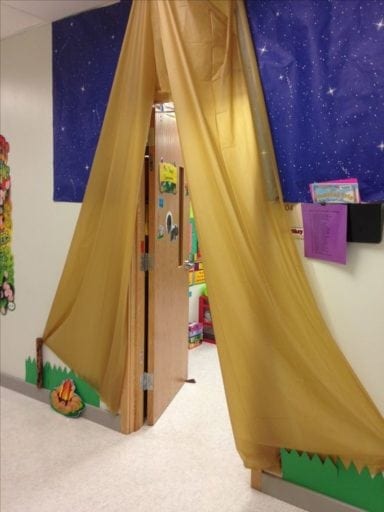 Hang a couple of cheap plastic tablecloths from the door frame, and voila! You've got a tent!
Source: Pinterest/Victoria Shay
9. Climb in This Pop-Up Camper
This pop-up camper tent is adorable, and my kids would have so much fun with it.
Buy It: Camper/Amazon
10. Build This DIY Camper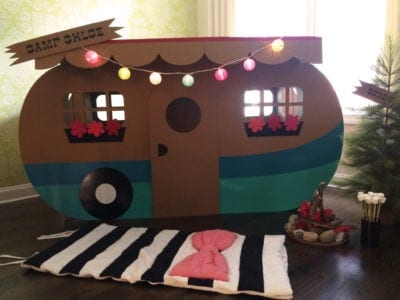 How cute is this easy-to-make camper?
Source: Project Nursery
11. Crawl in This Colorful Tent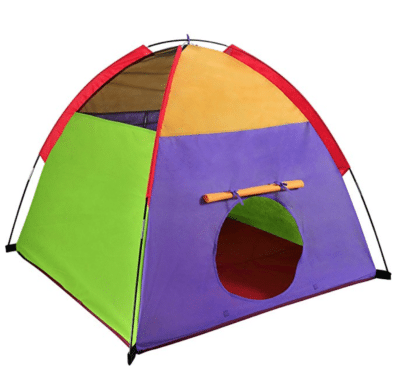 This fun, affordable tent is one of our favorites!
Buy It: Tent/Amazon
12. Unwind In A Camping Chair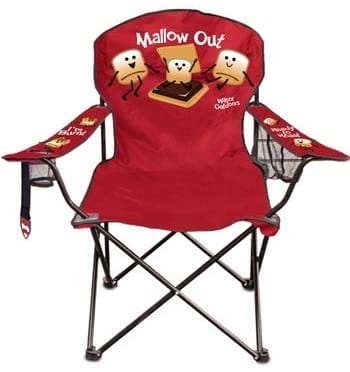 Who can pass up these adorable s'mores-themed camping chairs for your reading corner? (Psst: We've got even more reading corner ideas.)
Buy It: Camping Chair/Amazon
13. Read in a Camp Corner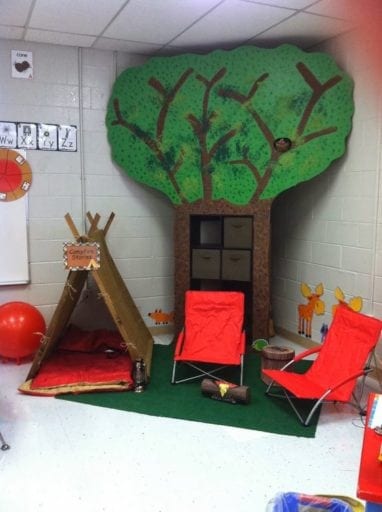 The red in this reading corner makes the whole thing pop! My kids would be lining up for a turn with the sleeping bag inside the tent.
Source: Mrs. McDonald's Classroom Ideas
14. Get Lost in a Cardboard Forest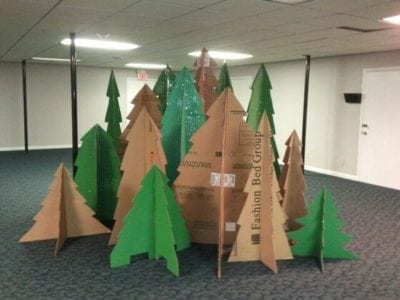 We can totally see setting up a couple of these cardboard tree cutouts in the reading corner!
Source: Pinterest/Misty Young
15. Raise Pillars of the Community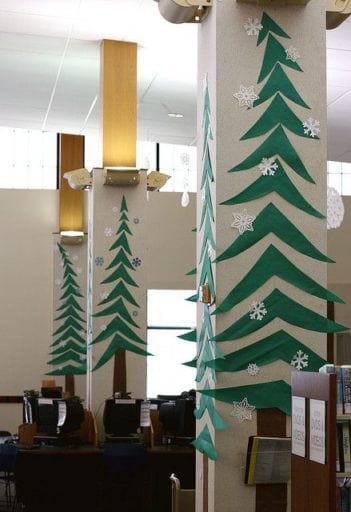 Got pillars in your classroom? Some green butcher paper is a great way to spiff them up.
Source: Pinterest/Lester Public Library
16. Explore a Woodland Hallway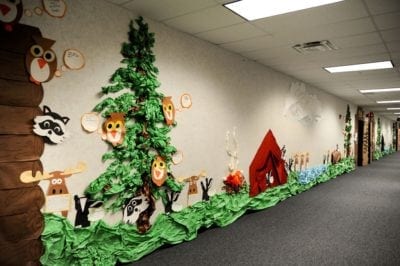 The owls and other woodland creatures completely bring boring hallways to life!
Source: Cara Carroll
17. Decorate a Camper Bulletin Board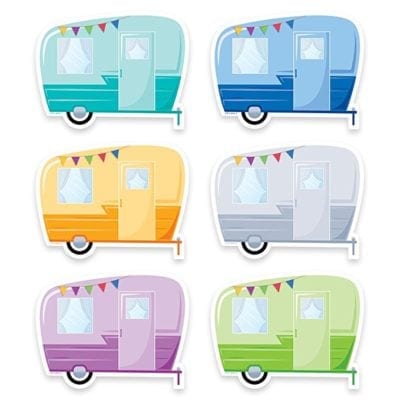 These camping-themed bulletin boards are so much fun!
Buy It: Bulletin Board/Amazon
18. Set Up a Cozy Bulletin Board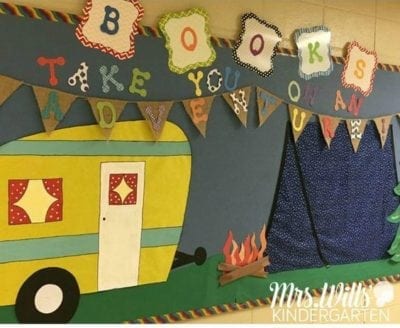 We love this multimedia board has real fabric on the tent!
Source: Mrs. Wills Kindergarten
19. Fire Up Your Classroom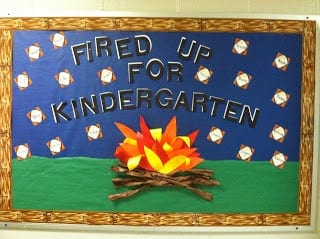 This campfire bulletin board can be adapted for any grade level and fits right in with the campfires above.
Source: McDonald Grade 4
20. Welcome Curious Campers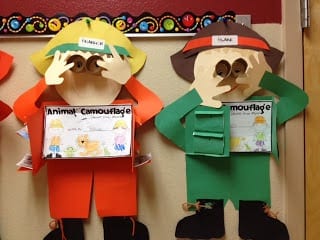 Students can help make these fantastic campers!
Source: Buzzing About Second Grade
21. Don't Feed the Bears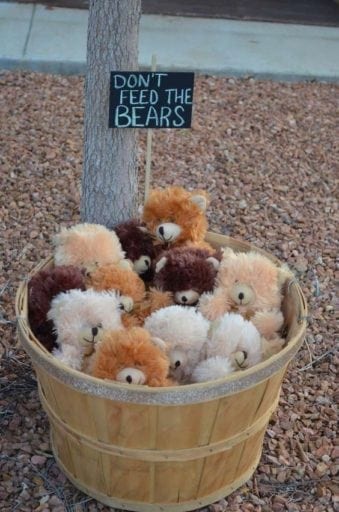 Inspire dramatic play with this cute bucket of bears!
Source: Catch My Party!
22. Light Up Camping Lanterns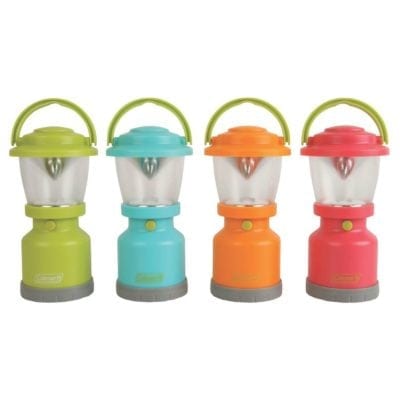 How about some cute lanterns to read by?
Buy It: Lanterns/Amazon
23. Grab a Fishing Pole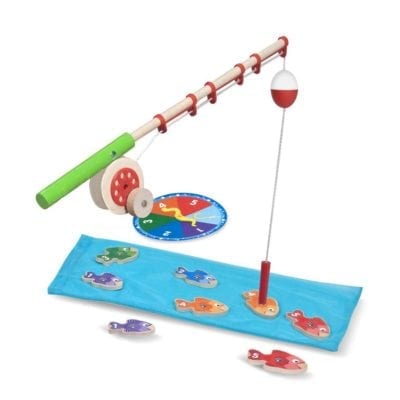 This fishing game fits the classroom camping theme perfectly.
Buy It: Gone Fishing/Amazon
24. Read Camping Classroom Theme Books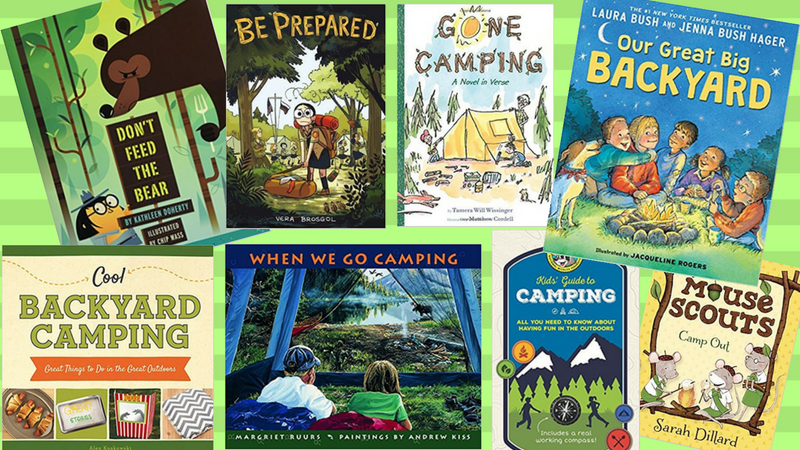 Every camping theme classroom needs a well-stocked library of camping themed books!
25. Head to the Bear Cave
Make one little bear face for each of your students!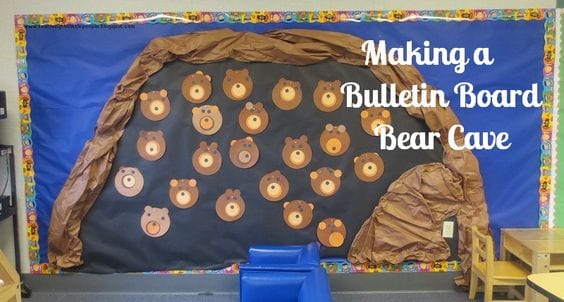 Source: The Barefoot Teacher
26. Read Together Under the Stars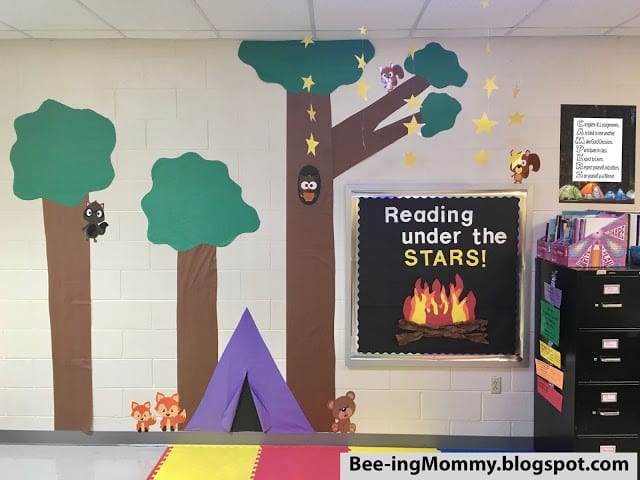 Source: Bee-ing Mommy
27. Knock on a S'Mores Door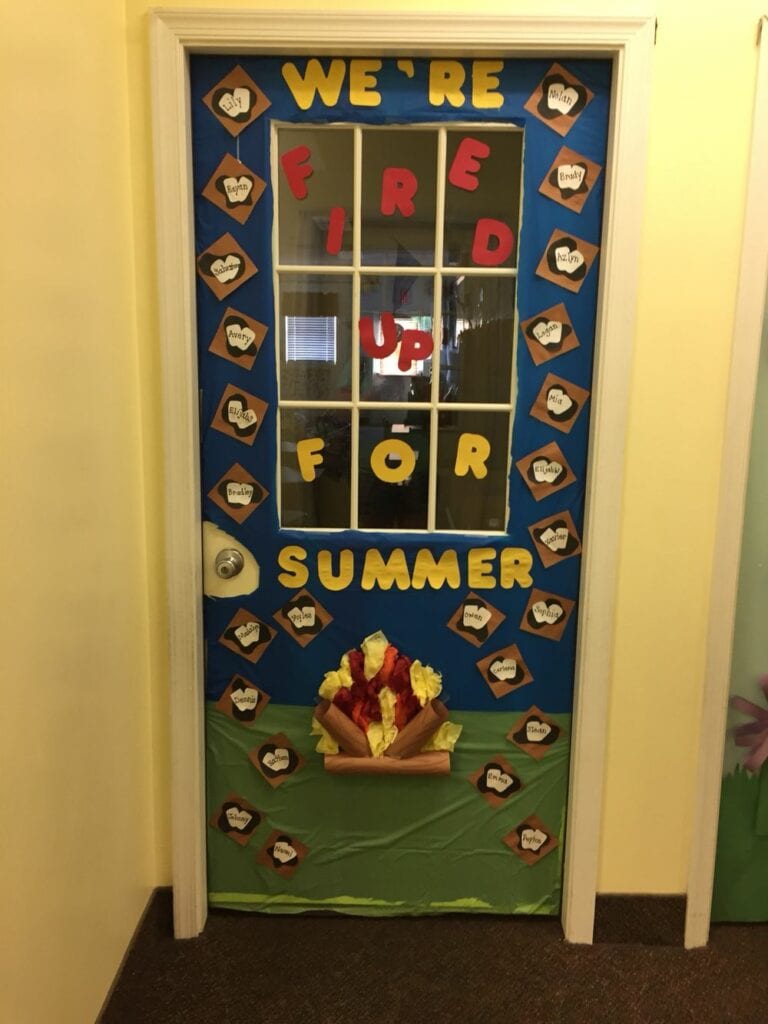 All the fun of s'mores without all the stickiness!
Source: Pinterest/Nicole Ingenbrandt
28. Create Camp Read-A-Lot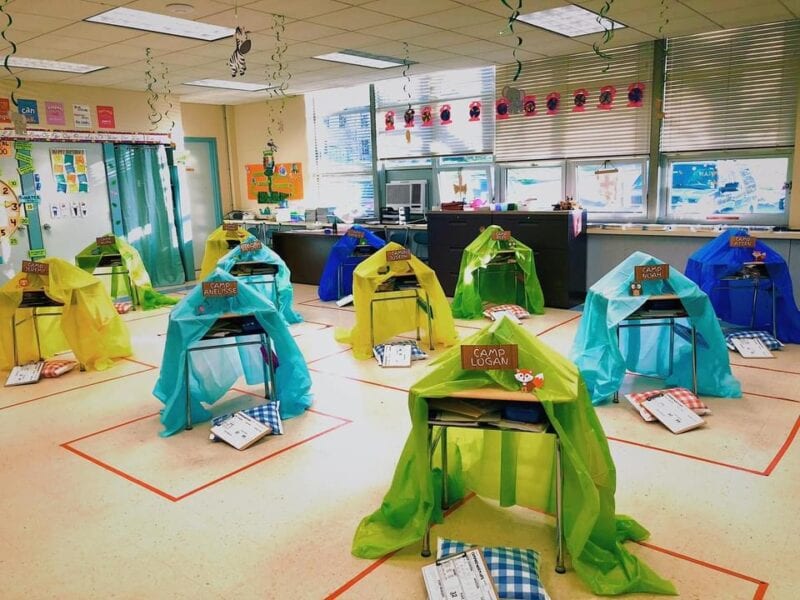 These little reading pods are functional and adorable!
Source: Lucky Little Learners
29. Escape to a Log Cabin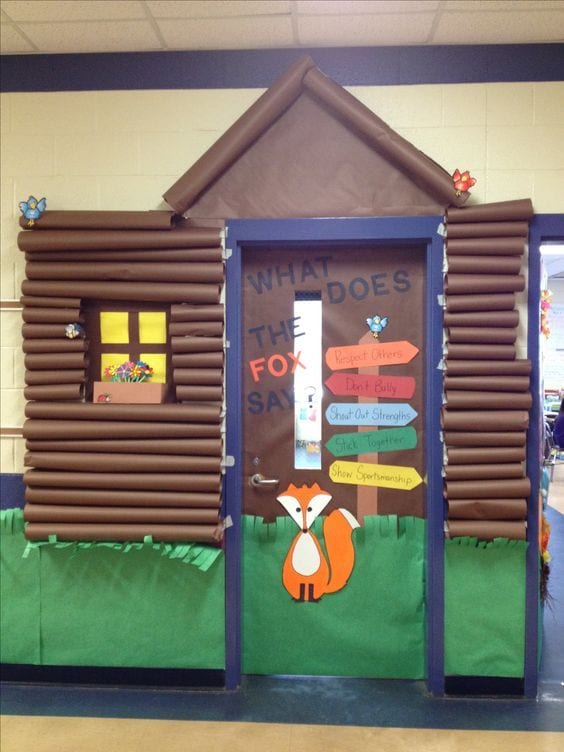 Not feeling tents? Go for a log cabin!
Source: Pinterest/binged.it
30. Find Your Happy Place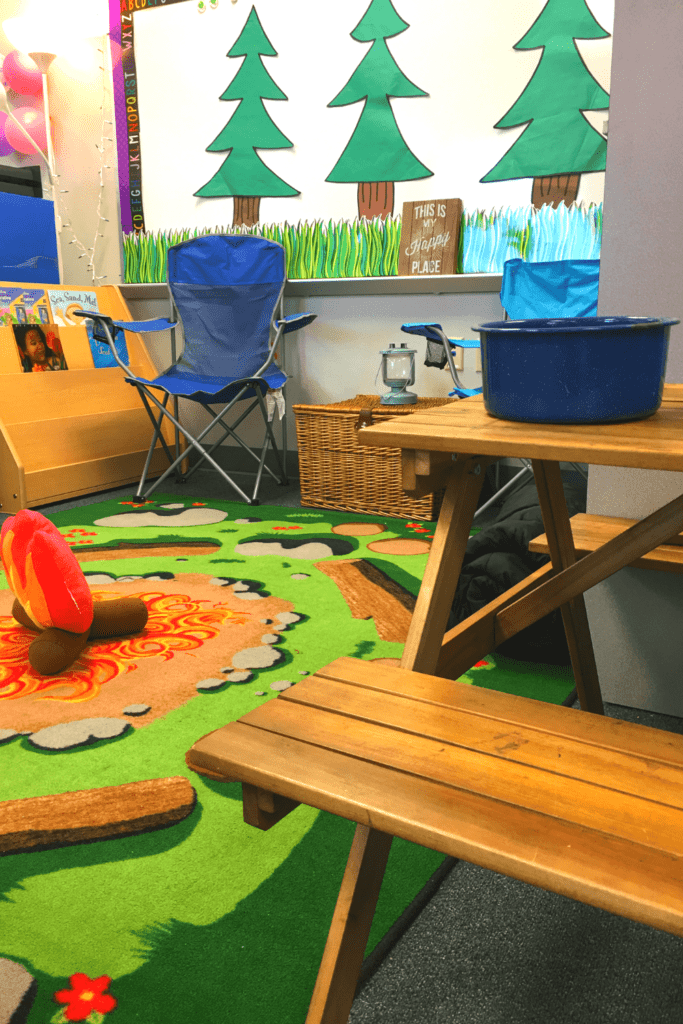 Create a happy place, and you'll have happy campers in the classroom!
Source: Chalkboard Chatterbox
Have any more camping classroom theme ideas? We'd love to hear about it in our WeAreTeachers HELPLINE group on Facebook.
Plus, our favorite supplies for an emoji or donut classroom theme.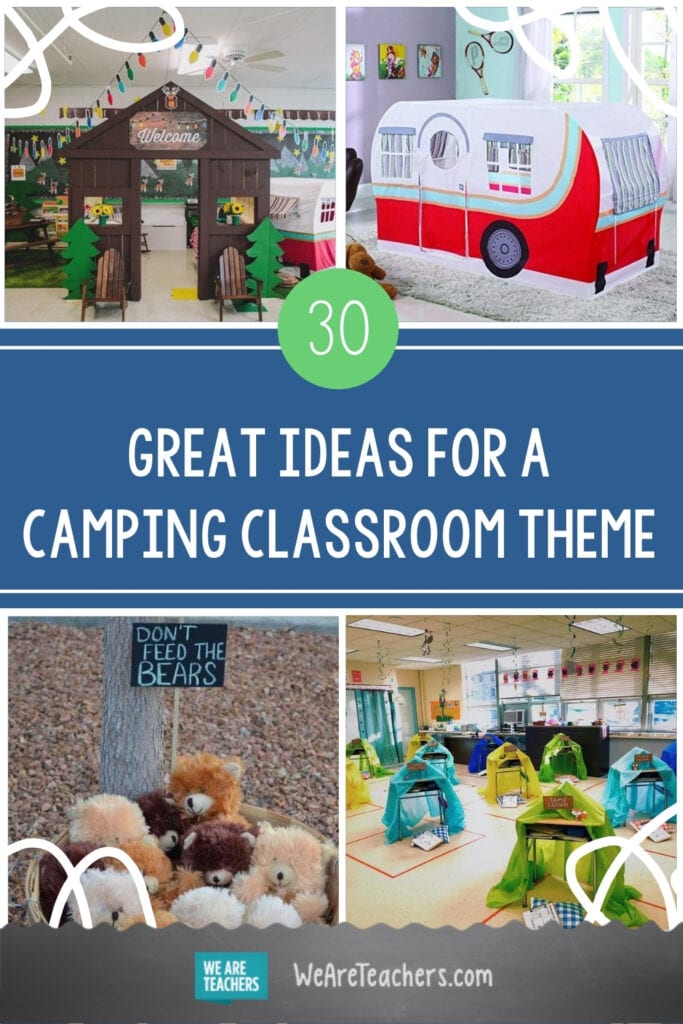 Sours: https://www.weareteachers.com/camping-classroom-theme-ideas/
Mia's first camping trip mia's first experriences - Best story for kids
Welcome to College. Your Parents Are in the Tents Next Door.
China Dispatch
TIANJIN, China — When Yang Zheyu arrived at Tianjin University this fall for the start of his first year, he had all the essentials. Winter coat. Dictionary. Four pairs of shoes. Toothpaste.
And a few hundred yards from his dormitory, in a cobalt-blue tent set up on the floor of a gymnasium, he had his mother at his beck and call, ready to bring him bowls of instant noodles, buy him soap and scrub the floor of his new room.
"I feel safer when she's here," said Mr. Yang, 18, from a central Chinese town more than 700 miles away. "I've never been away from home before."
Mr. Yang's mother, Ding Hongyan, a farmer, was one of more than 1,000 parents of the class of 2022 who camped out in tents this month to watch over their children as they settled into college.
The parents came bearing bags of sunflower seeds, Hello Kitty backpacks stuffed with toilet paper and unsolicited advice on a variety of topics: the acceptable price of steamed dumplings ($1.50), the most lucrative college majors (engineering was a favorite) and the appropriateness of dating (best to be avoided while studying).
Since 2012, Tianjin University, about two hours southeast of Beijing, has offered the "tents of love" free with the aim of making it easier for poor families to take part in the move-in tradition.
But the phenomenon, which has spread to several universities across China, has prompted debate about whether parents are coddling the generation of only children born after China's one-child policy was adopted in 1979, and undermining their independence. The policy was abolished beginning in 2016.
Older generations of Chinese, who suffered through extreme poverty and the chaos of the Cultural Revolution of the 1960s and 1970s, have criticized parents who make long, arduous journeys to live in the tents, saying they are raising children unaccustomed to hardship, or "little emperors," as they are derisively called.
Younger Chinese, who grew up in China's boom years, say they are decidedly self-sufficient.
"I will learn to take care of myself," Mr. Yang said. "I'm not worried about anything."
The debate over the tents, which has also played out online, reflects the rapid pace of change in China and the relative novelty of the college experience and its various rituals.
Many young people in China today are the first in their families to go to college. The government has opened hundreds of universities in recent years, and enrollment has surged, reaching 37.8 million students last year, up more than 20 percent since 2010.
At Tianjin University, parents said they had signed up for the tents because they were nervous about sending their children long distances and couldn't afford accommodations in big cities. Many come from rural areas, where they work as farmers, teachers and construction workers.
Many families were lost amid the lakes and willow trees of Tianjin, one of China's oldest universities, with more than 17,000 undergraduate students. The city of Tianjin, which overlooks the Bohai Sea, is a cosmopolitan port city, dotted with skyscrapers as well as churches and villas built by foreign powers that ruled the city in the late 1800s and early 1900s.
Qi Hongyu, a kindergarten administrator from the eastern province of Jiangsu, said he had made the journey to Tianjin because he was proud of his daughter and wanted to see what the university looked like. "She is realizing my dream," he said.
Mr. Qi, who grew up working on farms, said his daughter and her classmates had more comfortable lives than previous generations. But he said he hoped they would grow more independent by living farther from home.
"They grew up in greenhouses," he said. "They have never experienced real life. They have always been studying."
As dusk fell, hundreds of parents, blankets and pillows in hand, filed into a gym to stake out their territory, jostling for spots near the bleachers. They washed their faces and brushed their teeth in nearby locker rooms.
The gym echoed with a cacophony of dialects from across China, and many parents struggled to understand one another.
As they prepared to sleep, the parents talked about the best breakfast places and where to buy cheap bedding for their children's dorms. They compared their children's scores on the college entrance exam and discussed how to encourage them to go into high-paying industries.
Yang Luping, an English teacher from rural China, reminded her daughter that soon she would have to learn to do her own laundry now that she was in college. "I already know how," her daughter, Lu Yizhuo, interrupted.
Ms. Yang is a self-described "tiger mom" who worked for years to ensure that her daughter got into a good university. When her daughter was young, she bought her Barbie dolls to encourage her studies. She sent her to boarding school and washed her clothes every weekend when she came home.
Ms. Yang refers to her daughter as a "gift sent to me by the heavens." She said it was important that her daughter began the school year with a sense of support from her family.
"I want to be next to her to make sure she is safe and happy," Ms. Yang said. "I always tell her that I wish that even in the next life we can be mother and daughter again."
For many parents, having a front-row seat at move-in provided an opportunity to set a few rules.
Ms. Ding, the farmer, said she worried about how her son, Mr. Yang, would fare in a city with so many skyscrapers and distractions. He came down with fevers frequently as a child. And he sometimes seemed addicted to his cellphone, she said, playing games and devouring sci-fi novels.
After the more than 36-hour journey by train and bus from their hometown in Hubei Province to the tents in Tianjin, Ms. Ding offered some advice. No video games. No lazy friends. And no romantic relationships.
Mr. Yang, with thick black frames, a bright yellow T-shirt that said "RESURRECTION" and a faint mustache, looked skeptical. "That's not necessary," he said.
They agreed to disagree, and promised to stay in touch regularly by phone and by WeChat, a popular messaging app. So long as it did not interfere with his studies.
Sours: https://www.nytimes.com/2018/09/23/world/asia/china-university-tents-parents.html
Classroom door camping
.
40+ Letest Classroom door Decoration ideas - Classroom door Decoration ideas for school -
.
You will also like:
.
1367
1368
1369
1370
1371