Understanding the Bacterial Flora of the Female Genital Tract
Abstract
The microbiological flora of the lower female genital tract provides a dynamic, complex example of microbial colonization, the regulation of which is not fully understood. When an exogenous bacterial species, with its array of virulence factors, is introduced into the host, disease does not always occur. Conversely, under selected conditions, commensal endogenous bacteria—for example, Gardnerella vaginalis and group B streptococci—can participate in disease processes. Disease caused by both exogenous and endogenous bacteria correlates positively with a markedly increased level of bacterial replication. The key question is what determines the quantity of a given bacterium at any given time. For disease to occur, exogenous or endogenous bacteria that possess pathogenic prerequisites must attain replicative dominance. Their ability to do so is potentially governed by inhibitory or synergistic interrelationships with other microbes.
Qualitative Microbiology
The microbiological flora of the lower female genital tract is a dynamic, complex example of microbial colonization, the regulation of which is not fully understood. Much of what we know about the bacterial composition of the female genital tract is derived from qualitative, descriptive studies [1–10]. The fund of information that such studies have provided with regard to the microbial flora of the lower female genital tract is weakened by the intrinsic technical limitations that are inherent in the studies. Often, even the usefulness of qualitative data is negatively affected by inappropriate or suboptimal methods of data collection, failure to use appropriate transport systems or enriched media, or a lack of stringent anaerobic technique in the processing and culture of specimens.
The importance of using specialized media is illustrated in a study of Clostridium difficile by Bramley et al. [11]. These investigators evaluated cultures of vaginal specimens obtained from 522 women who made a total of 902 visits to a family planning clinic, and they found this organism in only 1 patient. However, when a specialized medium that contained 0.2% para cresol was used, a higher rate of isolation (11%) was obtained.
One can only speculate as to how many more microbial species would have been recovered if truly optimal media and methods had been used for all studies reported in the literature prior to the 1970s. Isolation techniques used prior to the 1970s resulted in a gross underestimation of the importance of anaerobic bacteria as major constituents of the normal flora of the female genital tract. Failure to use appropriate transport systems as well as failure to use optimal media and anaerobic culture techniques have compromised the results of many studies with regard to the delineation of the bacterial constituents present.
Although anaerobic bacteria had been identified previously, it was not until publication of the work of Gorbach et al. [2] and, soon afterward, that of Ohm and Galask [3], Galask et al. [5], and Hill [7], that the role of anaerobic bacteria both in maintaining health and in causing disease became more clearly defined. Gorbach et al. [2] demonstrated that, in women of reproductive age, anaerobic bacteria outnumbered aerobic bacteria in a ratio of approximately 10 : 1. This ratio clearly reflects a dynamic colonization process. For example, although adolescent subjects appeared to have a greater prevalence of anaerobic bacteria, aerobic bacteria appeared to become more abundant with advancing age, onset of sexual activity, and parity. A study of postmenopausal women who were either receiving or not receiving estrogen replacement therapy found that such therapy had no effect on facultative organisms; however, anaerobic isolates tended to be less prevalent among women who received such therapy. A notable exception, however, were anaerobic lactobacilli, which appeared to be more prevalent in the tissue of women receiving estrogen therapy [12].
Quantitative Microbiology
Combined qualitative and quantitative studies require a quantum increase in technical effort and, as a consequence, tend to be limited in scope despite yielding richer information [13–18]. Recent studies have begun to focus more on the fact that the density of microbial colonization appears to be relevant not only to the condition of asymptomatic individuals but, also, to the initiation of disease states, in which it is a critical factor [13, 18, 19]. The microbial load for a given organism appears to influence the relative risk of symptomatic infection; however, in the absence of quantitative data, data that have been extrapolated from qualitative studies (e.g., the prevalence rates of individual species) are used as a surrogate for quantitative data. The concept exploited is that organisms of which there are a great number are readily found in cultures, whereas those species that are fewer in number may not be noticed during primary isolation.
Quantitative studies of upper and lower female genital tract disease due to exogenous bacterial species (e.g., Neisseria gonorrhoeae) and endogenous bacterial species (e.g., Gardnerella vaginalis) have demonstrated one common finding: increased numbers of bacteria are found during the course of disease. The studies that have been published to date, although technically imperfect, do provide some information regarding the dynamics of the bacterial flora of the female genital tract.
Bacteriological Studies of the Normal Flora
Studies of the normal bacterial flora of the female genital tract are primarily limited to characterization of the types of bacteria present in women who do not have identifiable disease. Studies by Bartlett et al. [5], Larsen and Galask [8], and Gopplerud et al. [12] (see tables 1 and 2) have effectively delineated the principal bacteria that reside in the female genital tract, although they have not delineated their quantitative interrelationship. In terms of planning empirical therapy, it may be just as important to know which organisms are not isolated with high frequency as it is to know which organisms are commonly isolated.
Table 2
Prevalence of anaerobic microorganisms present in cultures of cervical and vaginal specimens obtained from asymptomatic women (according to the results of selected reports).
Table 2
Prevalence of anaerobic microorganisms present in cultures of cervical and vaginal specimens obtained from asymptomatic women (according to the results of selected reports).
Pathogens and Commensal Organisms
Within colonized tissues, such as those of the female genital tract, what constitutes a pathogen is dependent not only on the type of offending microorganism and its intrinsic virulence but, also, on the species complexity of the flora—that is, the relative dominance, in numbers, of the various bacteria that can be recovered—in individual asymptomatic patients. According to traditional thinking, a pathogen was a microbe that was genetically endowed with a factor that, when expressed, caused disease. This postulate became central to the concept of the monomicrobial etiology of infectious diseases, which was derived from correlation of the disease back to the etiological agent. Examples that fit this concept well are diseases caused by N. gonorrhoeae or Treponema pallidum.
However, the mere presence of an unknown, exogenous, potentially pathogenic species does not necessarily constitute disease when disease is defined in terms of symptoms. Understanding how specific bacteria produce disease has been tied to knowledge of virulence properties, which allow the bacteria to function as monoetiological agents. Such microorganisms as Neisseria gonorrhoeae, Streptococcus pyogenes, Streptococcus pneumoniae, Haemophilus influenzae, Listeria monocytogenes, and Trichomonas vaginalis are not ordinarily part of the flora of the female genital tract. They bring the potential for disease to the vaginal/endocervical area by virtue of their inherent biological properties, although the presence of these properties clearly does not guarantee that disease will occur. Once the normal bacterial constituents of the female genital tract are defined, one is confronted with having to explain why apparently commensal bacteria (e.g., G. vaginalis, group B streptococci and Escherichia coli) can cause disease.
More than a century after Pasteur introduced the idea of monoetiological disease (the idea that 1 pathogen causes 1 disease), we still struggle with the definition of the term "pathogen" [24]. In the middle of the 19th century, Pasteur provided evidence that the presence of an organism, such as the anthrax bacillus, in a host is associated with disease; however, there frequently has been a tendency to think that the mere presence of certain organisms is synonymous with disease. It was not until the early part of the 20th century that Theobald Smith introduced the idea that disease was the result of the interplay between microbial virulence, dominance of the organism in terms of numbers, and the innate defenses of the host [25].
Because Koch's postulates stated that monoetiological disease could be demonstrated through production of infections in animals, many studies were done in which animals could be successfully infected with microbial pathogens. Often, however, these infections eventuated only when a change in the microenvironment was created as part of the experimental model of infection. For example, peritonitis might be more efficiently induced when blood is added to the inoculum. Gangrene has been known to develop when calcium chloride is implanted into muscle along with the Clostridium species. In rodents, vaginal infection with Candida albicans requires estrogen replacement therapy for the animal host. Bacteria that are normal constituents of the vaginal flora of the host have the potential to cause symptoms of disease, but they apparently require some alteration in the microenvironment to do so. C. albicans, group B Streptococcus (GBS), G. vaginalis, and Escherichia coli, which are organisms that are commonly isolated from the lower female genital tract, can, under select circumstances, cause disease.
Although they are not indigenous to the microflora of the genital tract, organisms that are commonly termed "pathogens," such as H. influenzae, S. pneumoniae, S. pyogenes, and T. vaginalis, may also be present without causing symptoms, much in the way that organisms that are part of the normal flora of the genital tract are typically present. These seeming inconsistencies focus on a critical question regarding the pathogenesis of infectious diseases: what enables a given organism to produce disease?
For endogenous bacteria of the female genital tract, the microbiological environment may supersede selected inherent virulence factors in terms of importance; at the very least, the microbiological environment may affect the bacterial expression of virulence factors [26]. Theoretically, if a virulence factor is constitutive, the number of organisms present will determine the amount of the virulence factor available to promote infection. The number of organisms may be controlled by means of the antagonistic or synergetic interaction between the different microbial species present. Three relatively common conditions that involve the female genital tract—namely, vaginal candidiasis, bacterial vaginosis, and infection with GBS—show evidence of regulation.
C. albicans: vaginal candidiasis. During the past several decades, the many published surveys of vaginal flora specimens obtained from asymptomatic women have clearly shown that C. albicans may be present without the typical symptoms of yeast vaginitis. In a study by Glover and Larsen [27], the results of successive cultures of vaginal flora specimens obtained from women who were followed throughout pregnancy indicated that Candida species may be present in stable association with the genital epithelium. Moreover, the majority of women who have vaginal yeast also carry the organism in the gut. The typical rate of yeast carriage varies among populations and increases both after puberty and during pregnancy, which suggests an important role for host physiology in cases of vaginal candidiasis.
A relationship between estrogen levels and bacterial colonization has been recognized almost since the inception of studies of normal vaginal flora; this relationship holds true for Candida species as well. For example, rats are resistant to colonization by Candida species, unless the animals have an amount of estrogen sufficient enough to cause vaginal cornification [28]. Growth of bacteria in the flora of the genital tract is stimulated by estrogen [28, 29]. Prevalence of Lactobacillus species and prevalence of yeast in different populations tend to show that the times when prevalence of Lactobacillus species is highest (during the reproductive years and, especially, during pregnancy) are also the times when the prevalence of Candida species is highest. Hydrogen peroxide-producing Lactobacillus species may co-colonize with Candida species [28]. Although Candida species are less susceptible to the microbicidal effects of hydrogen peroxide than are non-catalase producers, such as N. gonorrhoeae and Streptococcus agalactiae, Candida species could be inhibited by hydrogen peroxide [30, 31]. This is presumably due to the fact that hydrogen peroxide damages cellular membranes unimpeded by the intracellular catalase [32]. Classically, vulvovaginal candidiasis occurs in association with a significant increase in the number of colony-forming units of Candida species that are present in the tissue-invasive form. Any microbiological influence that allows the yeast concentration to increase may result in the development of symptoms, and any microbiological effect that suppresses the number of yeast could ensure that it remains as a commensal organism [33, 34].
Both studies of animal models and observation of humans suggest that there is an inverse relationship between bacterial and yeast floras with respect to prevalence and numerical abundance. Savage [35], in a classic study of the gastric flora of mice, found that 2 distinct tissue areas exist, and these are normally colonized by a nearly pure culture of Lactobacillus species and a nearly pure culture of yeast, respectively. When Lactobacillus species were eliminated by means of antibiotic treatment, the yeast took over the microbiological void. This observation suggested control of yeast through an antagonistic effect of the Lactobacillus species. Conversely, Candida species may exert their own antagonistic effects on populations of bacteria.
Monif and Carson [36] compared the patterns of isolates from women with and without co-isolation of C. albicans. In the presence of C. albicans, selected aerobic and anaerobic gram-positive isolates were diminished in a statistically lower frequency. Hipp et al. [37] had previously demonstrated that Candida species can produce a substance that suppresses the growth of N. gonorrhoeae. Later, Shah and Larsen [38, 39] showed that Candida species can produce gliotoxin, which, along with other inhibitory compounds in appropriate concentrations, is antagonistic toward various bacteria.
G. vaginalis: bacterial vaginosis (BV). The relationship of G. vaginalis to disease is not simply a phenomenon of cause and effect. G. vaginalis can be a common constituent of the vaginal flora of women [40, 41], yet only a relatively small percentage of these women have symptoms or have a clinically significant vaginal discharge. McCormack et al. [40] identified the presence of G. vaginalis in the vaginal samples obtained from 150 of 446 women who visited a student health center and who were free of clinically overt disease. Again, the difference between colonization and disease appears to be partially a function of the magnitude of replication of bacteria. Quantitative bacteriological studies have shown that symptoms that involve G. vaginalis are associated with >107 cfu per gram of vaginal fluid [18]. If reintroduction occurs after therapy as a result of sexual contact with an untreated partner, the patient is usually asymptomatic; however, in such patients, the quantitative counts are <105 cfu per gram of vaginal fluid. For disease to occur, not only must there be an environment that will sustain G. vaginalis as a constituent of the microbiological flora, but something must happen to free the bacteria from the inhibitory restraints that govern the magnitude of its replication.
The complexity of microbial interrelationships is further suggested by the finding that effective clinical and microbiological cures can be achieved by use of metronidazole in only 75%–80% of patients [41, 42]. For metronidazole to function effectively, an organism must have a functional nitroreductase system. Only 15%–22% of Gardnerella isolates have this enzyme system. This observation has led investigators to speculate that the mechanism by which metronidazole has its effect involves its impact on the concomitantly flourishing anaerobic bacteria population, which sustains dominance in conjunction with Gardnerella species [43].
The complexity of interspecies interactions has not been completely unraveled with regard to BV. Among the prevailing conditions in the patient who has BV are an elevated pH level (range, 5–5.5) and the presence of various primary amines and polyamines, which can be detected on the basis of the presence of the characteristic fishy smell that they emit after KOH has been added [44, 45]. It is not clear what precipitates the condition, and several causes could be suggested. A decrease in the number of lactobacilli could result in decreased production of hydrogen peroxide and acid, thereby allowing for unrestricted growth of other constituents of the flora. A shift in the redox potential favoring anaerobic bacterial may in turn contribute to proteolysis, thereby leading to a more alkaline environment [46]. The proteins and amino acids that are released may be metabolized by anaerobic bacteria as a result of the production of amines, which contribute to both the alkalinization of the vaginal environment and the odor problem, and which may also contribute to vaginal irritation [47]. Some anaerobic bacteria produce succinic acid, which is known to diminish the efficacy of neutrophilic phagocyte activity; this may allow for some species to proliferate [48]. Increased growth of Gardnerella species can augment production of hemolysin, which may further blunt any phagocytic protection that might otherwise occur in the vaginal milieu [49].
GBS: perinatal group B streptococcal disease. Because of the relative abundance of studies that deal with GBS, there are sufficient fragments of information that one can use to infer some aspects of intergenus bacterial regulation. Certain clues lie in the demographics of the diseases caused by GBS. Although GBS is a leading cause of perinatal and maternal postpartum septicemia, the incidence of disease is grossly disproportional to that of colonization [50, 51]. Depending on the use of special media and the number of anatomical sites sampled, 14%–25% of women have GBS as a constituent of their vaginal flora. The best statistics are those that correlate the incidence of perinatal septicemia with material factors, including maternal antibody. Prior to the implementation of protocols for avoidance of GBS disease, the overall incidence of GBS perinatal septicemia was 1.2–3 cases per 1000 live births. The greater the quantity of GBS present (i.e., the greater the density of colonization), the greater the probability of disease [52, 53]. Maternal fever during parturition is the factor associated with the highest incidence of disease, followed by the presence of asymptomatic GBS bacteriuria in a gravida [54, 55]. A study of newborns with GBS septicemia has demonstrated that isolates recovered from these subjects have a greater ability to attach to epithelial cells than do isolates from newborns without septicemia [56]. Although some of the genetic requisites are known, the need for high multiplicity of GBS has also been recognized. These observations emphasize the importance of discovering what regulates the number of colony-forming units per gram of vaginal fluid.
Chaisilwattana and Monif [57] have published the most extensive study that explores the ability of GBS to inhibit gram-positive and gram-variable constituents of the bacterial flora of the female genital tract. By use of an agar overlay assay technique, test strains of GBS were first inoculated and then were allowed to reach a level of heavy growth. The plate was then overlaid with new media. The target strain was then inoculated onto the fresh agar and was incubated to achieve heavy growth.
The GBS test panels uniformly inhibited group A, B, C, and G streptococci, lactobacilli, G. vaginalis, and most diphtheroid strains. Variable inhibition by GBS was observed with viridans streptococci, nonhemolytic (neither group B nor group D) streptococci, peptostreptococci, and enterococci. The GBS test panels did not inhibit the growth of either coagulase-negative staphylococci or S. aureus. The 23 GBS isolates from neonates or adults with septicemia did not differ from the 18 isolates from subjects without septicemia, with regard to their ability to inhibit the challenge bacteria. When converse testing was done, the growth of GBS isolates was uniformly inhibited by coagulase-negative staphylococci and by the majority of the enterococci, but it was not inhibited by S. aureus.
The stab/chloroform technique was used for confirmation of inhibition. In this technique, the GBS isolate is embedded into the agar, which is then incubated for 24 h. The GBS colonies are then killed as a result of exposure to chloroform, and the plate is then covered with the challenge bacteria. In addition to confirming the results of the overlay agar assay, the stab/chloroform technique demonstrated that, regardless of the cause of the inhibition, the presence of live GBS was not a prerequisite and that the inhibitor had the ability to diffuse through the agar. Both in vitro techniques require that the density of GBS reach maximal levels of growth.
Qualitative studies of cultures of vaginal/cervical bacteriological specimens obtained from asymptomatic women challenge the interpretation of in vitro observations. GBS are not infrequently isolated along with lactobacilli, G. vaginalis, coagulase-negative staphylococci, and enterococci. Deeper analysis does reveal data that are compatible with those of in vitro studies. In a large qualitative study, Carson et al. [58] demonstrated that whenever GBS was isolated, no other β-hemolytic Streptococcus species was present. Conversely, when another β-hemolytic Streptococcus species was present, GBS was not concomitantly present.
The results of in vitro studies of bacterial inhibition may be difficult to relate to the results of qualitative studies of vaginal flora. The ability of GBS to inhibit bacterial growth in vitro is based on it being present in a concentration of ⩾109 cfu/mL, and such high-density populations of GBS may not often be seen in vivo. In a review of a number of clinical studies that dealt with bacterial vulvovaginitis, Monif [19] identified 4 cases of GBS vulvovaginitis for which both qualitative assessment and some form of quantitative assessment were available, and for which appropriate culture techniques had been employed. In each case, GBS was present at a high multiplicity. In 3 of the 4 cases, single co-isolates were identified: Escherichia coli in 2 cases and S. aureus in 1. GBS does not inhibit the growth of either of these bacteria in vitro. This report indicates that when the issue of bacterial density is effectively addressed, in vivo observations tend to parallel those derived from in vitro experiments.
The studies cited above suggest that a critical level of bacterial replication must be achieved to support the disease-producing capability of either an exogenous or an endogenous bacterial strain within the female genital tract. Whether a bacterial strain within the female genital tract attains the requisite population level appears to be governed, to a significant degree, by the microbes that are concomitantly present.
Regulation of Bacterial Flora
"Bacterial interference" is the term applied to in vivo situations in which indigenous microbial species regulate colonization by pioneering exogenous microorganisms. Bacterial interference can occur for a variety of reasons. These reasons may include the production of antimicrobial substances by the interfering organism, the efficient use of some substrate in the local environment, preemptive attachment to tissue sites, or a more rapid rate of growth than that of competing organisms [59–63]. Quantitative relationships among bacterial species appear to be a key regulator of bacterial interference. The magnitude of the inhibitory effect may be the result of the potency of the inhibitory substance and the number of producing organisms.
In a study of consecutive cultures of vaginal flora specimens, Carson et al. [58] introduced the term "compatibility profiling" to describe the hypothesis that dominant regulatory bacteria could be identified by virtue of their ability to emerge as the sole isolate in samples in which numerical complexity would ordinarily be observed. When this hypothesis was applied to 781 isolates, the only bacteria that achieved single-isolate status were Lactobacillus species and G. Vaginalis. Once these bacteria were identified as "sole isolates," analysis was extended to identify the co-isolate when only 2 bacteria were recovered. The most prevalent of these bacteria were added to the initial key bacteria isolated, and the process was repeated for cases in which only 3 species of bacteria were recovered. The process was again repeated with use of cultures when 4 species of bacteria were present. This iterative process of additive grouping of bacteria established that bacteria such as coagulase-negative staphylococci and the enterococci were compatible with both Lactobacillus species and G. vaginalis. By inference, those bacteria that were not present were presumed to be susceptible to bacterial interference by the target bacteria or its subsequent isolates.
Certainly, confirmation of this hypothesis will require additional in vitro evaluation. Lactobacillus species appeared to be the major regulator of both G. vaginalis and selected anaerobic bacteria. Lactobacillus species were identified in 131 cultures of vaginal specimens. When Lactobacillus species were present, G. vaginalis was a co-isolate in 7 cultures. In only 1 of these 7 cases were fewer than 5 isolates observed, including the anaerobic bacteria present. In this study, inhibitory organisms appeared to include coagulase-negative staphylococci, which appeared to suppress S. aureus and the group B streptococci, and other β-hemolytic streptococci.
The Role of the Lactobacilli
Lactobacillus species are isolates that are commonly recovered from cultures of vaginal specimens obtained from postpubertal asymptomatic female patients. Quantitative studies have reported that vaginal washings contain ∼107 lactobacilli per gram of secretion. The most common Lactobacilllus species include L. acidophilus and L. fermentum; less common are L. plantarum, L. brevis, L. jensenii, L. casei, L. delbrueckii, and L. salivarius. More than 1 species may be present in an individual [64]. A longitudinal study has shown variability in terms of species or combinations of species over time [8].
In an in vitro study, Skarin and Sylwan [65] demonstrated the ability of Lactobacillus species to inhibit the growth of several bacterial species, including G. vaginalis, Mobiluncus species, Peptostreptococcus species, and Bacteroides species. They attributed this inhibition primarily to production of a low pH. Reid et al. [66] suggested an alternate mechanism of control of the bacterial flora by the lactobacilli. They found that cell wall fragments of Lactobacillus species could block attachment of bacterial uropathogens to uroepithelial cells. It is not clear whether this observation might also apply to vaginal epithelial cells or whether adherence of vaginal microorganisms to the epithelium might be blocked by this mechanism. Colonization of the introitus with Enterobacteriaceae species is a predisposing factor for urinary tract infection in women. Raz and Stamm [67] showed that estrogen therapy helped alleviate recurrences of urinary tract infection in a cohort of women. Several lines of evidence support a role for estrogen in increasing the density of vaginal colonization by normal flora organisms [68, 69].
Special focus has been placed on the idea that hydrogen peroxide production is a mechanism of bacterial antagonism of the Lactobacillus species [70–75]. Eschenbach et al. [72] advanced the concept that hydrogen peroxide, rather than pH, is a prime regulatory feature of the lactobacilli. They detected Lactobacillus species in only 35% of women with BV; of those women who were co-colonized with G. vaginalis and Lactobacillus species, only 11% had hydrogen peroxide-producing strains.
Hillier et al. [75] demonstrated a significant correlation between the absence of hydrogen peroxide-producing lactobacilli and vaginal colonization by G. vaginalis, Bacteroides species, Peptostreptococcus species, and Mycoplasma hominis. There were no significant differences between strains of Lactobacillus that produced hydrogen peroxide and those that did not, with regard to concomitant isolation of enterococci, GBS or α-hemolytic streptococci, and catalase-positive bacteria, such as diphtheroids, coagulase-negative staphylococci, and Enterobacteriaceae species. The prevalence of M. hominis or Ureaplasma urealyticum was unaffected when cultures contained hydrogen peroxide-negative Lactobacillus species or when no lactobacilli were isolated from these cultures. When a very simple flora exists, as it does in young adolescents, the lactobacilli are usually dominant in number, and when only a single isolate is recovered, it is usually a Lactobacillus species. This is notable in view of the close physical proximity of the vaginal introitus to the perineum, with its abundant and complex flora.
Sexual activity, tampon use, childbirth, and various other occurrences in the reproductive life of women are associated with an increasing complexity of the flora, but one must ask how Lactobacillus organisms are able to retain their dominant status for long periods of time. Of equal importance, one must ask how Lactobacillus species occasionally cease to be the dominant type of organism. Do other microorganisms have the ability to emerge with the same dominance as lactobacilli in some women? If so, what circumstances allow for the development of a flora that is not dominated by Lactobacillus species?
Inhibitory proteins have been isolated from strains of Lactobacillus acidophilus [76]. Holmberg and Hallander [62] documented the ability of Streptococcus sanguinus to inhibit the growth of L. acidophilus, Lactobacillus fermentum, and Lactobacillus casei. Phonck [77] and Hillier et al. [75] reported that streptococci may inhibit vaginal lactobacilli. Skarin and Sylwan [65] used L. acidophilus and L. lactus to analyze bacterial inhibition on the predominant organisms cultured from women with BV. Organisms such as G. vaginalis, Mobiluncus mulieris, M. curtisii, Peptosteptococcus assacharolyticus, Peptostreptococcus anaerobius, Bacteroides fragilis, and Peptococcus species (now classified as "Peptostreptococcus species") were inhibited by lactobacilli. In this study, the ability to acidify the medium was better correlated with inhibition than was production of hydrogen peroxide. Skarin and Sylwan [65] found that L. acidophilus produced wider zones of inhibition on plate assays and more lactic acid than did Lactobacillus lactis.
A number of reports have emphasized that production of hydrogen peroxide is the key feature in the antimicrobial action of lactobacilli. Zheng et al. [31] demonstrated that, although hydrogen peroxide had little effect on the quantity of viable N. gonorrhoeae in culture at neutral pH, the peroxide became more effective at acidic pH. Although this result was obtained with a catalase-negative organism, Larsen and White [30] showed a similar result with the catalase-producing C. albicans. Perhaps it is appropriate to conclude that probiosis in vivo is likely to be multifactorial and that synergy between several factors exists.
The Concept of Probiotics
Recognition that one microbial species can inhibit a different species of microbe has generated an interest in the exploitation of this phenomenon for the benefit of the well-being of humans or animals [78]. A term related to probiotics is "prebiotics," which refers to the feeding of substrates that promote the development of a benign microflora. For example, it is known that consumption of fructo-oligosaccharides selects for the development of an intestinal flora dominated by Bifidobacterium species [79].
Bifidobacterium is only one of several microbial genera that have probiotic potential. Most proposed probiotics are gram-positive bacteria, including enterococci, various Lactobacillus species, Clostridium butyricum, and Bacillus species, in addition to Bifidobacterium bifidus [80, 81]. In addition to these gram-positive bacteria, the yeast Saccharomyces cerevisiae has been used as a probiotic. Although promising probiotic approaches to vaginal colonization are under consideration, the advice of Gorbach [82] is as relevant to the vagina as it is to the gut, "The purported benefits for any probiotic must pass the highest standards of scientific scrutiny before the claims can be accepted."
Conclusions
Studies have shown that the microbiological environment may supersede the selected virulence of a given bacterial species in the production of disease. The observations that suggest the importance of environmental factors are intertwined with the issue of microbial replication. For disease to occur, exogenous or endogenous bacteria that possess pathogenic prerequisites must attain replicative dominance. Their ability to do so is potentially governed by inhibitory or synergistic interrelationships with other microbes. Although the lactobacilli are key regulators when they are dominant in number, their ability to maintain governance is influenced by other bacterial species within the microflora of the genital tract.
References
6
10
,  ,  . 
Impact of diverging anaerobic technology on cul-de-sac isolates from patients with endometritis/salpingitis/peritonitis
, 
Am J Obstet Gynecol
, 
1982
, vol. 
124
 (pg. 
896
-
900
)
15
,  ,  ,  ,  . 
Quantitative and qualitative effects of Betadine liquid on the aerobic and anaerobic flora of the female genital tract
, 
Am J Obstet Gynecol
, 
1980
, vol. 
137
 (pg. 
432
-
8
)
16
,  ,  ,  ,  ,  . 
Methods for quantitative and qualitative evaluation of vaginal microflora during menstruation
, 
Appl Environ Microbiol
, 
1986
, vol. 
51
 (pg. 
333
-
9
)
23
26
,  ,  . 
Effect of environmental pH on morphological development of Candida albicans is mediated via the PacC-related transcription factor encoded by PRR2
, 
J Bacteriol
, 
1999
, vol. 
181
 (pg. 
7524
-
30
)
Sours: https://academic.oup.com/cid/article/32/4/e69/467047
Gram-positive bacteria are classified by the color they turn after a chemical called Gram stain is applied to them. Gram-positive bacteria stain blue when this stain is applied to them. Other bacteria stain red. They are called gram-negative. Gram-positive and gram-negative bacteria stain differently because their cell walls are different. They also cause different types of infections, and different types of antibiotics are effective against them.
All bacteria may be classified as one of three basic shapes: spheres (cocci), rods (bacilli), and spirals or helixes (spirochetes Bejel, Yaws, and Pinta Bejel, yaws (frambesia), and pinta are infections caused by Treponema, which are spiral-shaped bacteria called spirochetes (see figure How Bacteria Shape Up). These infections are spread by... read more
). Gram-positive bacteria may be cocci or bacilli. (See figure How Bacteria Shape Up How Bacteria Shape Up Bacteria are microscopic, single-celled organisms. They are among the earliest known life forms on earth. There are thousands of different kinds of bacteria, and they live in every conceivable... read more .)
Gram-positive bacilli cause certain infections, including the following:
Gram-positive cocci cause certain infections, including the following:
NOTE:
This is the Consumer Version. DOCTORS: Click here for the Professional Version
Click here for the Professional Version
© 2020 Merck Sharp & Dohme Corp., a subsidiary of Merck & Co., Inc., Kenilworth, NJ, USA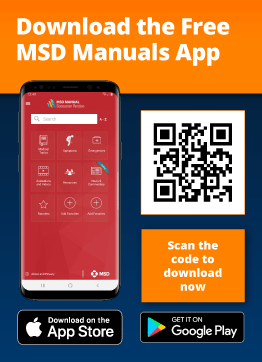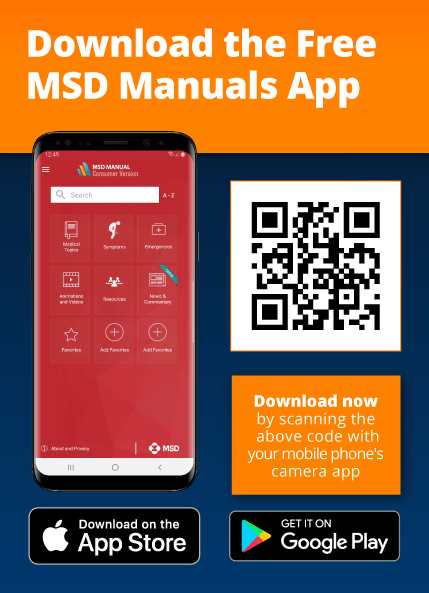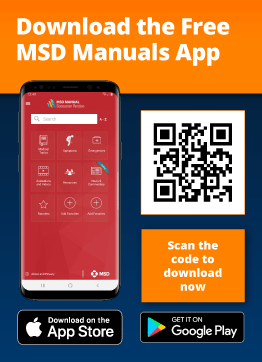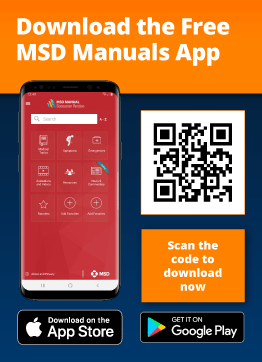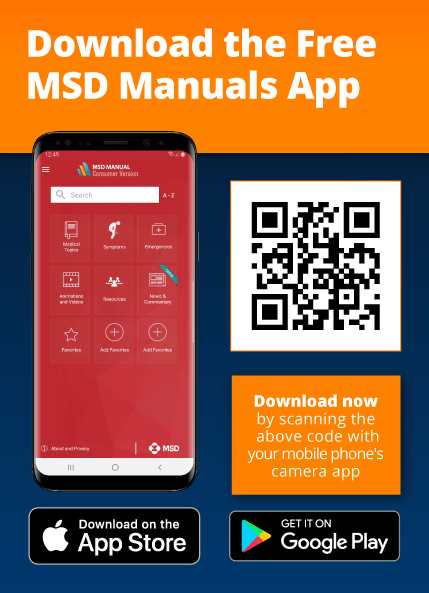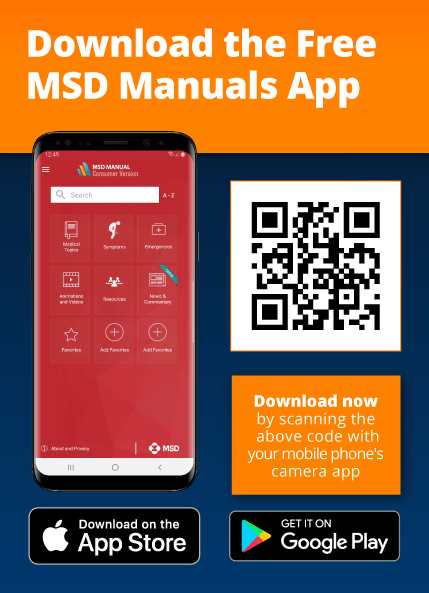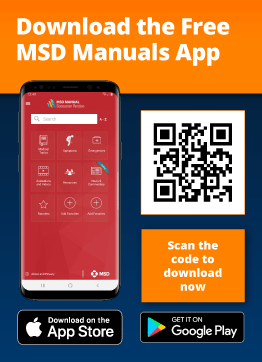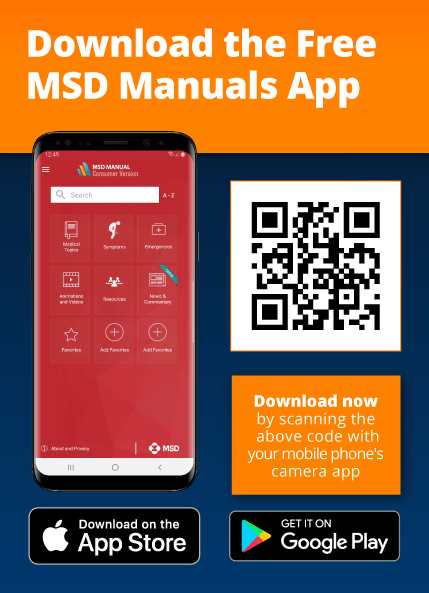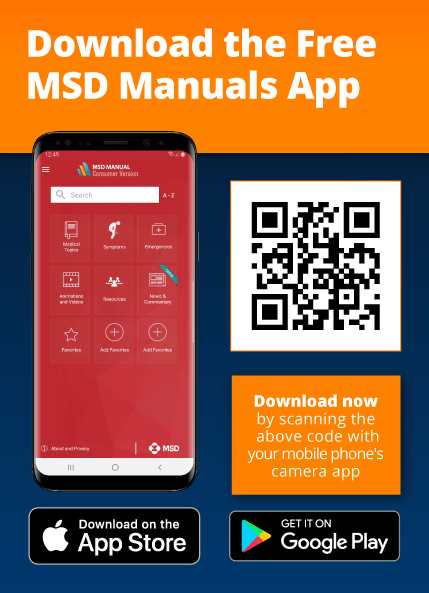 Sours: https://www.msdmanuals.com/home/infections/bacterial-infections-gram-positive-bacteria/overview-of-gram-positive-bacteria
Chapter 6
Normal Flora
General Concepts
Significance of the Normal Flora
The normal flora influences the anatomy, physiology, susceptibility to pathogens, and morbidity of the host.
Skin Flora
The varied environment of the skin results in locally dense or sparse populations, with Gram-positive organisms (e.g., staphylococci, micrococci, diphtheroids) usually predominating.
Oral and Upper Respiratory Tract Flora
A varied microbial flora is found in the oral cavity, and streptococcal anaerobes inhabit the gingival crevice. The pharynx can be a point of entry and initial colonization for Neisseria, Bordetella, Corynebacterium, and Streptococcus spp.
Gastrointestinal Tract Flora
Organisms in the stomach are usually transient, and their populations are kept low (103 to 106/g of contents) by acidity. Helicobacter pylori is a potential stomach pathogen that apparently plays a role in the formation of certain ulcer types. In normal hosts the duodenal flora is sparse (0 to 103/g of contents). The ileum contains a moderately mixed flora (106 to 108/g of contents). The flora of the large bowel is dense (109 to 1011/g of contents) and is composed predominantly of anaerobes. These organisms participate in bile acid conversion and in vitamin K and ammonia production in the large bowel. They can also cause intestinal abscesses and peritonitis.
Urogenital Flora
The vaginal flora changes with the age of the individual, the vaginal pH, and hormone levels. Transient organisms (e.g., Candida spp.) frequently cause vaginitis. The distal urethra contains a sparse mixed flora; these organisms are present in urine specimens (104/ml) unless a clean-catch, midstream specimen is obtained.
Conjunctival Flora
The conjunctiva harbors few or no organisms. Haemophilus and Staphylococcus are among the genera most often detected.
Host Infection
Many elements of the normal flora may act as opportunistic pathogens, especially in hosts rendered susceptible by rheumatic heart disease, immunosuppression, radiation therapy, chemotherapy, perforated mucous membranes, etc. The flora of the gingival crevice causes dental caries in about 80 percent of the population.
Introduction
A diverse microbial flora is associated with the skin and mucous membranes of every human being from shortly after birth until death. The human body, which contains about 1013 cells, routinely harbors about 1014 bacteria (Fig. 6-1). This bacterial population constitutes the normal microbial flora . The normal microbial flora is relatively stable, with specific genera populating various body regions during particular periods in an individual's life. Microorganisms of the normal flora may aid the host (by competing for microenvironments more effectively than such pathogens as Salmonella spp or by producing nutrients the host can use), may harm the host (by causing dental caries, abscesses, or other infectious diseases), or may exist as commensals (inhabiting the host for long periods without causing detectable harm or benefit). Even though most elements of the normal microbial flora inhabiting the human skin, nails, eyes, oropharynx, genitalia, and gastrointestinal tract are harmless in healthy individuals, these organisms frequently cause disease in compromised hosts. Viruses and parasites are not considered members of the normal microbial flora by most investigators because they are not commensals and do not aid the host.
Figure 6-1
Numbers of bacteria that colonize different parts of the body. Numbers represent the number of organisms per gram of homogenized tissue or fluid or per square centimeter of skin surface.
Significance of the Normal Flora
The fact that the normal flora substantially influences the well-being of the host was not well understood until germ-free animals became available. Germ-free animals were obtained by cesarean section and maintained in special isolators; this allowed the investigator to raise them in an environment free from detectable viruses, bacteria, and other organisms. Two interesting observations were made about animals raised under germ-free conditions. First, the germ-free animals lived almost twice as long as their conventionally maintained counterparts, and second, the major causes of death were different in the two groups. Infection often caused death in conventional animals, but intestinal atonia frequently killed germ-free animals. Other investigations showed that germ-free animals have anatomic, physiologic, and immunologic features not shared with conventional animals. For example, in germ-free animals, the alimentary lamina propria is underdeveloped, little or no immunoglobulin is present in sera or secretions, intestinal motility is reduced, and the intestinal epithelial cell renewal rate is approximately one-half that of normal animals (4 rather than 2 days).
Although the foregoing indicates that bacterial flora may be undesirable, studies with antibiotic treated animals suggest that the flora protects individuals from pathogens. Investigators have used streptomycin to reduce the normal flora and have then infected animals with streptomycin-resistant Salmonella. Normally, about 106 organisms are needed to establish a gastrointestinal infection, but in streptomycin-treated animals whose flora is altered, fewer than 10 organisms were needed to cause infectious disease. Further studies suggested that fermentation products (acetic and butyric acids) produced by the normal flora inhibited Salmonella growth in the gastrointestinal tract. Figure 6-2 shows some of the factors that are important in the competition between the normal flora and bacterial pathogens.
Figure 6-2
Mechanisms by which the normal flora competes with invading pathogens. Compare this schematic with Figure 6-3.
The normal flora in humans usually develops in an orderly sequence, or succession, after birth, leading to the stable populations of bacteria that make up the normal adult flora. The main factor determining the composition of the normal flora in a body region is the nature of the local environment, which is determined by pH, temperature, redox potential, and oxygen, water, and nutrient levels. Other factors such as peristalsis, saliva, lysozyme secretion, and secretion of immunoglobulins also play roles in flora control. The local environment is like a concerto in which one principal instrument usually dominates. For example, an infant begins to contact organisms as it moves through the birth canal. A Gram-positive population (bifidobacteria arid lactobacilli) predominates in the gastrointestinal tract early in life if the infant is breast-fed. This bacterial population is reduced and displaced somewhat by a Gram-negative flora (Enterobacteriaceae) when the baby is bottle-fed. The type of liquid diet provided to the infant is the principal instrument of this flora control; immunoglobulins and, perhaps, other elements in breast milk may also be important.
What, then, is the significance of the normal flora? Animal and some human studies suggest that the flora influences human anatomy, physiology, lifespan, and, ultimately, cause of death. Although the causal relationship of flora to death and disease in humans is accepted, of her roles of the human microflora need further study.
Normal Flora of Skin
Skin provides good examples of various microenvironments. Skin regions have been compared to geographic regions of Earth: the desert of the forearm, the cool woods of the scalp, and the tropical forest of the armpit. The composition of the dermal microflora varies from site to site according to the character of the microenvironment. A different bacterial flora characterizes each of three regions of skin: (1) axilla, perineum, and toe webs; (2) hand, face and trunk; and (3) upper arms and legs. Skin sites with partial occlusion (axilla, perineum, and toe webs) harbor more microorganisms than do less occluded areas (legs, arms, and trunk). These quantitative differences may relate to increased amount of moisture, higher body temperature, and greater concentrations of skin surface lipids. The axilla, perineum, and toe webs are more frequently colonized by Gram-negative bacilli than are drier areas of the skin.
The number of bacteria on an individual's skin remains relatively constant; bacterial survival and the extent of colonization probably depend partly on the exposure of skin to a particular environment and partly on the innate and species-specific bactericidal activity in skin. Also, a high degree of specificity is involved in the adherence of bacteria to epithelial surfaces. Not all bacteria attach to skin; staphylococci, which are the major element of the nasal flora, possess a distinct advantage over viridans streptococci in colonizing the nasal mucosa. Conversely, viridans streptococci are not seen in large numbers on the skin or in the nose but dominate the oral flora.
The microbiology literature is inconsistent about the density of bacteria on the skin; one reason for this is the variety of methods used to collect skin bacteria. The scrub method yields the highest and most accurate counts for a given skin area. Most microorganisms live in the superficial layers of the stratum corneum and in the upper parts of the hair follicles. Some bacteria, however, reside in the deeper areas of the hair follicles and are beyond the reach of ordinary disinfection procedures. These bacteria are a reservoir for recolonization after the surface bacteria are removed.
Staphylococcus epidermidis
S. epidermidis is a major inhabitant of the skin, and in some areas it makes up more than 90 percent of the resident aerobic flora.
Staphylococcus aureus
The nose and perineum are the most common sites for S. aureus colonization, which is present in 10 percent to more than 40 percent of normal adults. S. aureus is prevalent (67 percent) on vulvar skin. Its occurrence in the nasal passages varies with age, being greater in the newborn, less in adults. S. aureus is extremely common (80 to 100 percent) on the skin of patients with certain dermatologic diseases such as atopic dermatitis, but the reason for this finding is unclear.
Micrococci
Micrococci are not as common as staphylococci and diphtheroids; however, they are frequently present on normal skin. Micrococcus luteus, the predominant species, usually accounts for 20 to 80 percent of the micrococci isolated from the skin.
Diphtheroids (Coryneforms)
The term diphtheroid denotes a wide range of bacteria belonging to the genus Corynebacterium. Classification of diphtheroids remains unsatisfactory; for convenience, cutaneous diphtheroids have been categorized into the following four groups: lipophilic or nonlipophilic diphtheroids; anaerobic diphtheroids; diphtheroids producing porphyrins (coral red fluorescence when viewed under ultraviolet light); and those that possess some keratinolytic enzymes and are associated with trichomycosis axillaris (infection of axillary hair). Lipophilic diphtheroids are extremely common in the axilla, whereas nonlipophilic strains are found more commonly on glabrous skin.
Anaerobic diphtheroids are most common in areas rich in sebaceous glands. Although the name Corynebacterium acnes was originally used to describe skin anaerobic diphtheroids, these are now classified as Propionibacterium acnes and as P. granulosum. P. acnes is seen eight times more frequently than P. granulosum in acne lesions and is probably involved in acne pathogenesis. Children younger than 10 years are rarely colonized with P. acnes. The appearance of this organism on the skin is probably related to the onset of secretion of sebum (a semi-fluid substance composed of fatty acids and epithelial debris secreted from sebaceous glands) at puberty. P. avidum, the third species of cutaneous anaerobic diphtheroids, is rare in acne lesions and is more often isolated from the axilla.
Streptococci
Streptococci, especially β-hemolytic streptococci, are rarely seen on normal skin. The paucity of β-hemolytic streptococci on the skin is attributed at least in part to the presence of lipids on the skin, as these lipids are lethal to streptococci. Other groups of streptococci, such as α-hemolytic streptococci, exist primarily in the mouth, from where they may, in rare instances, spread to the skin.
Gram-Negative Bacilli
Gram-negative bacteria make up a small proportion of the skin flora. In view of their extraordinary numbers in the gut and in the natural environment, their scarcity on skin is striking. They are seen in moist intertriginous areas, such as the toe webs and axilla, and not on dry skin. Desiccation is the major factor preventing the multiplication of Gram-negative bacteria on intact skin. Enterobacter, Klebsiella, Escherichia coli, and Proteus spp. are the predominant Gram-negative organisms found on the skin. Acinetobacter spp also occurs on the skin of normal individuals and, like other Gram-negative bacteria, is more common in the moist intertriginous areas.
Nail Flora
The microbiology of a normal nail is generally similar to that of the skin. Dust particles and other extraneous materials may get trapped under the nail, depending on what the nail contacts. In addition to resident skin flora, these dust particles may carry fungi and bacilli. Aspergillus, Penicillium, Cladosporium, and Mucor are the major types of fungi found under the nails.
Oral and Upper Respiratory Tract Flora
The oral flora is involved in dental caries and periodontal disease, which affect about 80 percent. of the population in the Western world. The oral flora, its interactions with the host, and its response to environmental factors are thoroughly discussed in another Chapter. Anaerobes in the oral flora are responsible for many of the brain, face, and lung infections that are frequently manifested by abscess formation.
The pharynx and trachea contain primarily those bacterial genera found in the normal oral cavity (for example, α-and β-hemolytic streptococci); however, anaerobes, staphylococci, neisseriae, diphtheroids, and others are also present. Potentially pathogenic organisms such as Haemophilus, mycoplasmas, and pneumococci may also be found in the pharynx. Anaerobic organisms also are reported frequently. The upper respiratory tract is so often the site of initial colonization by pathogens (Neisseria meningitides, C. diphtheriae, Bordetella pertussis, and many others) and could be considered the first region of attack for such organisms. In contrast, the lower respiratory tract (small bronchi and alveoli) is usually sterile, because particles the size of bacteria do not readily reach it. If bacteria do reach these regions, they encounter host defense mechanisms, such as alveolar macrophages, that are not present in the pharynx.
Gastrointestinal Tract Flora
The stomach is a relatively hostile environment for bacteria. It contains bacteria swallowed with the food and those dislodged from the mouth. Acidity lowers the bacterial count, which is highest (approximately 103 to 106 organisms/g of contents) after meals and lowest (frequently undetectable) after digestion. Some Helicobacter species can colonize the stomach and are associated with type B gastritis and peptic ulcer disease. Aspirates of duodenal or jejunal fluid contain approximately 103 organisms/ml in most individuals. Most of the bacteria cultured (streptococci, lactobacilli, Bacteroides) are thought to be transients. Levels of 105 to about 107 bacteria/ml in such aspirates usually indicate an abnormality in the digestive system (for example, achlorhydria or malabsorption syndrome). Rapid peristalsis and the presence of bile may explain in part the paucity of organisms in the upper gastrointestinal tract. Further along the jejunum and into the ileum, bacterial populations begin to increase, and at the ileocecal junction they reach levels of 106 to 108 organisms/ml, with streptococci, lactobacilli, Bacteroides, and bifidobacteria predominating.
Concentrations of 109 to 1011 bacteria/g of contents are frequently found in human colon and feces. This flora includes a bewildering array of bacteria (more than 400 species have been identified); nonetheless, 95 to 99 percent belong to anaerobic genera such as Bacteroides, Bifidobacterium, Eubacterium, Peptostreptococcus, and Clostridium. In this highly anaerobic region of the intestine, these genera proliferate, occupy most available niches, and produce metabolic waste products such as acetic, butyric, and lactic acids. The strict anaerobic conditions, physical exclusion (as is shown in many animal studies), and bacterial waste products are factors that inhibit the growth of other bacteria in the large bowel.
Although the normal flora can inhibit pathogens, many of its members can produce disease in humans. Anaerobes in the intestinal tract are the primary agents of intra-abdominal abscesses and peritonitis. Bowel perforations produced by appendicitis, cancer, infarction, surgery, or gunshot wounds almost always seed the peritoneal cavity and adjacent organs with the normal flora. Anaerobes can also cause problems within the gastrointestinal lumen. Treatment with antibiotics may allow certain anaerobic species to become predominant and cause disease. For example, Clostridium difficile, which can remain viable in a patient undergoing antimicrobial therapy, may produce pseudomembranous colitis. Other intestinal pathologic conditions or surgery can cause bacterial overgrowth in the upper small intestine. Anaerobic bacteria can then deconjugate bile acids in this region and bind available vitamin B12 so that the vitamin and fats are malabsorbed. In these situations, the patient usually has been compromised in some way; therefore, the infection caused by the normal intestinal flora is secondary to another problem.
More information is available on the animal than the human microflora. Research on animals has revealed that unusual filamentous microorganisms attach to ileal epithelial cells and modify host membranes with few or no harmful effects. Microorganisms have been observed in thick layers on gastrointestinal surfaces (Fig. 6-3) and in the crypts of Lieberkuhn. Other studies indicate that the immune response can be modulated by the intestinal flora. Studies of the role of the intestinal flora in biosynthesis of vitamin K and other host-utilizable products, conversion of bile acids (perhaps to cocarcinogens), and ammonia production (which can play a role in hepatic coma) show the dual role of the microbial flora in influencing the health of the host. More basic studies of the human bowel flora are necessary to define their effect on humans.
Figure 6-3
(A) Scanning electron micrograph of a cross-section of rat colonic mucosa. The bar indicates the thick layer of bacteria between the mucosal surface and the lumen (L) (X 262,) (B) Higher magnification of the area indicated by the arrow in Fig. A, showing (more...)
Urogenital Flora
The type of bacterial flora found in the vagina depends on the age, pH, and hormonal levels of the host. Lactobacillus spp. predominate in female infants (vaginal pH, approximately 5) during the first month of life. Glycogen secretion seems to cease from about I month of age to puberty. During this time, diphtheroids, S. epidermidis, streptococci, and E. coli predominate at a higher pH (approximately pH 7). At puberty, glycogen secretion resumes, the pH drops, and women acquire an adult flora in which L. acidophilus, corynebacteria, peptostreptococci, staphylococci, streptococci, and Bacteroides predominate. After menopause, pH again rises, less glycogen is secreted, and the flora returns to that found in prepubescent females. Yeasts (Torulopsis and Candida) are occasionally found in the vagina (10 to 30 percent of women); these sometimes increase and cause vaginitis.
In the anterior urethra of humans, S. epidermidis, enterococci, and diphtheroids are found frequently; E. coli, Proteus, and Neisseria (nonpathogenic species) are reported occasionally (10 to 30 percent). Because of the normal flora residing in the urethra, care must be taken in clinically interpreting urine cultures; urine samples may contain these organisms at a level of 104/ml if a midstream (clean-catch) specimen is not obtained.
Conjunctival Flora
The conjunctival flora is sparse. Approximately 17 to 49 percent of culture samples are negative. Lysozyme, secreted in tears, may play a role in controlling the bacteria by interfering with their cell wall formation. When positive samples show bacteria, corynebacteria, Neisseriae, and Moraxellae are cultured. Staphylococci and streptococci are also present, and recent reports indicate that Haemophilus parainfluenzae is present in 25 percent of conjunctival samples.
Host Infection by Elements of the Normal Flora
This chapter has briefly described the normal human flora; however, the pathogenic mechanisms of various genera or the clinical syndromes in which they are involved was not discussed. Although such material is presented in other chapters, note that a breach in mucosal surfaces often results in infection of the host by members of the normal flora. Caries, periodontal disease, abscesses, foul-smelling discharges, and endocarditis are hallmarks of infections with members of the normal human flora (Fig. 6-4). In addition, impairment of the host (for example, those with heart failure or leukemia) or host defenses (due to immunosuppression, chemotherapy, or irradiation) may result in failure of the normal flora to suppress transient pathogens or may cause members of the normal flora to invade the host themselves. In either situation, the host may die.
Figure 6-4
Clinical conditions that may be caused by members of the normal flora.
References
Bitton G, Marshall KC: Adsorption of Microorganisms to Surfaces. John Wiley & Sons, New York, 1980 .

Draser BS, Hill MJ: Human Intestinal Flora. Academic Press, London, 1974.

Freter R, Brickner J, Botney M. et al. Survival and implantation of Escherichia coli in the intestinal tract. Infect Immun. 1983;39:686. [PMC free article: PMC348005] [PubMed: 6339389]

Hentges DJ, Stein AJ, Casey SW, Que JU. Protective role of intestinal flora against Pseudomonas aeruginosa in mice: influence of antibiotics on colonization resistance. Infect Immun. 1985;47:118. [PMC free article: PMC261485] [PubMed: 2856912]

Herthelius M, Gorbach SL, Mollby R. et al. Elimination of vaginal colonization with Escherichia coli by administration of indigenous flora. Infect Immun. 1989;57:2447. [PMC free article: PMC313468] [PubMed: 2663724]

Maibach H, Aly R: Skin Microbiology: Relevance to Clinical Infection. Springer-Verlag, New York, 1981 .

Marples MJ. Life in the skin. Sci Am. 1969;220:108. [PubMed: 5761729]

Savage DC. Microbial ecology of the gastrointestinal tract. Annu Rev Microbiol. 1977;31:107. [PubMed: 334036]

Tannock GW: Normal Microflora. Chapman and Hall,London, UK, 1995 .
Sours: https://www.ncbi.nlm.nih.gov/books/NBK7617/
Gram Staining
Gram-Positive Bacteria Explained in Simple Terms
Gram-positive bacteria are bacteria with thick cell walls. In a Gram stain test, these organisms yield a positive result. The test, which involves a chemical dye, stains the bacterium's cell wall purple.
Gram-negative bacteria, on the other hand, don't hold the dye. They stain pink instead.
Though both groups of bacteria can cause disease, they require different treatments. If you have a bacterial infection, the Gram stain will determine what kind of medication you need.
Read on to learn about gram-positive bacteria and their associated diseases, along with typical treatments.
Characteristics of gram-positive bacteria
The hallmark trait of gram-positive bacteria is their structure. Generally, they have the following characteristics:
No outer membrane. Gram-positive bacteria don't have an outer membrane, but gram-negative bacteria do.
Complex cell wall. The cell wall, which surrounds the cytoplasmic membrane, consists of peptidoglycan, polysaccharides, teichoic acids, and proteins. It can easily absorb foreign material.
Thick peptidoglycan layer. In gram-positive bacteria, the peptidoglycan is 40 to 80 layers thick.
Certain surface appendages. Gram-positive bacteria may have flagella, which help them move. They rarely have hair-like structures called pili.
Gram-positive and gram-negative
Gram-positive and gram-negative bacteria have different structures. Typically, gram-negative organisms have the following the traits:
outer lipid membrane
thin peptidoglycan layer (2 to 3 nanometers)
usually doesn't have teichoic acids
can have flagella or pili
The major difference is the outer lipid membrane. It's difficult to penetrate, which gives gram-negative bacteria extra protection. Gram-positive bacteria don't have this feature.
Because of this difference, gram-negative bacteria are harder to kill. This means gram-positive and gram-negative bacteria require different treatments.
Though gram-negative bacteria are harder to destroy, gram-positive bacteria can still cause problems. Many species result in disease and require specific antibiotics.
Gram stain test
Gram stain testing is a method for classifying bacteria based on their cell wall. It allows scientists to determine whether an organism is gram-positive or gram-negative. The test, which uses a microscope, was created by Hans Christian Gram in 1884.
During the procedure, crystal violet dye is applied to a sample of bacteria. This chemical dye can stain thick peptidoglycan layers.
Under a microscope, gram-positive bacteria appear purple-blue because their thick peptidoglycan membrane can hold the dye. The bacteria is called gram-positive due to the positive result.
Gram-negative bacteria stain pink-red. Their peptidoglycan layer is thinner, so it doesn't retain the blue color. The test result is negative.
In a medical setting, a doctor can send a sample of your blood, urine, or tissue to a lab for Gram stain testing. This may help them diagnose a bacterial infection.
Types of gram-positive bacteria
Depending on various traits, gram-positive bacteria are further classified into the following groups:
Gram-positive cocci
Gram-positive cocci are circular or oval in shape. The term "cocci," which means sphere, indicates the bacteria are generally round.
The following types are gram-positive cocci:
Staphylococcus
Staphylococcus grows in grape-like clusters. Normally, they exist on our skin and mucous membranes without causing problems. But if staphylococci enter the body, they can cause serious infections.
Streptococcus
Streptococcus bacteria grow in chains. This happens because the cells don't completely separate after they divide.
Like staphylococci, streptococci normally exist in the body. They're typically found in the skin, mouth, intestinal tract, and genital tract.
Streptococci are divided into the following categories:
S. pyogenes (Group A)
S. agalactiae (Group B)
Enterococci (Group D)
S. viridans
S. pneumoniae
Gram-positive bacilli
When gram-positive bacteria are shaped like rods, they're known as bacilli. Most of these bacteria are typically found on the skin, but some can cause serious medical conditions.
Gram-positive bacilli are further categorized based on their ability to make spores. This includes:
Spore-forming
Bacillus and Clostridia bacteria can form spores, which help the bacteria survive in harsh conditions like high heat.
These bacilli are subdivided based on their need for oxygen. Bacillus bacteria need oxygen to survive (aerobic), while Clostridia bacteria don't (anaerobic).
Non-spore-forming
Listeria and Corynebacterium species don't make spores. Listeria bacteria are anaerobic, while Corynebacterium are aerobic.
Pathogenic gram-positive bacteria
If a bacterium is pathogenic, it means it causes disease in humans. Many gram-positive bacteria are pathogens.
While there are more than 100 pathogenic gram-positive bacteria, the most notable species include:
Staphylococcus
Staphylococci are commonly responsible for bacterial infections.
Most cases are caused by the following species. Other pathogenic staphylococci are less common and rarely lead to disease.
Staphylococcus aureus
S. aureus is the most pathogenic staphylococci bacteria. It's responsible for most staphylococci infections, including:
Staphylococcus epidermidis
Often, S. epidermis causes infections in people with weakened immune systems or who are in the hospital. It causes:
Staphylococcus saprophyticus
S. saprophyticus, which is normally found in the genital tract and perineum. It causes:
Streptococcus
Streptococci bacteria are also common pathogenic bacteria. The following organisms are the most prevalent. In general, other streptococci groups may cause foodborne illnesses with a sore throat.
Streptococcus pneumoniae
The bacterium S. pneumoniae is the most common cause of community-acquired pneumonia. It's also responsible for:
Streptococcus pyogenes
S. pyogenes is a group A streptococci. It can cause:
strep throat
cellulitis
pharyngitis
impetigo
scarlet fever
rheumatic fever
necrotizing fasciitis
glomerulonephritis
S. agalactiae
S. agalactiae usually cause infections in newborns. This includes:
Enterococcus
Enterococci are primarily found in the colon. They cause biliary and urinary tract infections.
Bacillus
As spore-forming bacteria, bacilli make spores that release toxins. Most bacilli aren't pathogenic to humans, but the following two can cause severe medical conditions.
Bacillus anthracis
B. anthracis spores produce the anthrax toxin, which causes serious illness. Humans can get anthrax through inhalation or contact with infected animals.
Depending on how anthrax is spread, it can cause a variety of symptoms. These may include:
itchy bump that turns into a sore with black center
nausea
vomiting
abdominal pain
coughing up blood
high fever
Bacillus cereus
B. cereus is a spore-forming bacterium that's found in the soil and some foods. It's most associated with illness due to eating undercooked or reheated rice. B. cereus causes:
diarrhea
nausea
wound infections
respiratory infections
endophthalmitis
Clostridium
About 30 Clostridia species cause disease in humans. Like bacilli, these bacteria form toxins that lead to serious conditions.
Clostridia are usually involved with foodborne illnesses, but the most concerning bacteria include:
Clostridium botulinum
The spores of C. botulinum produce the botulinum toxin, the most dangerous toxin to humans. It leads to botulism, including:
foodborne botulism (most common)
infant botulism
wound botulism
inhalation botulism
Clostridium perfringens
C. perfringens is usually associated with meat production and processing. If a human eats contaminated meat, they can get food poisoning. Symptoms include diarrhea and abdominal cramps that last for less than 24 hours.
Clostridium difficile
C. difficile, also called C. diff, usually affects older individuals in hospital. It typically occurs after taking antibiotics. C. difficile causes:
colitis
abdominal cramping
severe diarrhea
Clostridium tetani
C. tetani spores produce the tetanus toxin, a neurotoxic substance. The spores can be found in soil, ash, and on rusty tools.
If the toxin causes an infection, it's called tetanus. This a serious medical emergency.
Listeria monocytogenes
The only pathogenic Listeria bacteria is L. monocytogenes. In healthy people, it typically causes mild symptoms of foodborne illness. But in people with weakened immune systems, the bacterium can cause life-threatening conditions like:
Corynebacterium diphtheriae
There are about 30 Corynebacterium bacteria associated with human disease. However, these organisms rarely cause sickness and usually affect people with compromised immune systems.
C. diphtheria is the primary pathogenic organism in this group. It's responsible for:
diphtheria
pharyngitis
respiratory infections
septic arthritis
cutaneous infections
osteomyelitis
endocarditis
Treating a gram-positive infection
When treating illnesses caused by gram-positive bacteria, the best option depends on:
type of bacteria
antimicrobial resistance
whether the bacteria forms toxins
Common treatments include:
Penicillin
Penicillin is a common antibiotic that's used for a variety of infections. It works by interfering with the bacterium's peptidoglycan layer, which kills the organism.
The antibiotic is mainly used for Streptococcus infections, including:
strep throat
sinus infections
urinary tract infections
cellulitis
Glycopeptides
Glycopeptide antibiotics are often used to treat serious infections caused by drug-resistant bacteria. Like penicillin, they work by destroying the bacterium's cell wall.
Glycopeptides can treat:
multidrug-resistant pneumonia
MRSA
colitis
Erythromycin
Erythromycin is in a class of antibiotics known as macrolides, which also includes the better-known azithromycin and clarithromycin. It's an antibiotic that stops bacterial growth, and works against both gram-positive and gram-negative bacteria.
Often, erythromycin is prescribed to people who are allergic to penicillin.
The antibiotic treats conditions like:
bacterial pneumonia
pink eye
strep throat
staph skin infections
Fluid therapy
In some cases, treatment might include fluid therapy. It helps by replenishing the body's fluid levels and preventing dehydration. Generally, fluid management is required to treat conditions caused by toxins.
Antitoxin
For toxin-related illnesses like anthrax and botulism, treatment includes an antitoxin. This medicine works by targeting and removing toxins in the body.
The appropriate antitoxin depends on the specific toxin. Additionally, it's used in combination with other treatments.
Takeaway
The Gram stain test can help doctors diagnose an illness. If it's caused by gram-positive bacteria, the doctor will prescribe the appropriate treatment. Most illnesses require antibiotics that destroy or slow down the bacteria. In severe cases, you might require additional treatment like fluid therapy.
Sours: https://www.healthline.com/health/gram-positive
Gram flora
.
Microbiology: Normal flora versus Pathogens
.
Similar news:
.
1423
1424
1425
1426
1427