How Can I Request My Call History Report?
As a Viber user, you have the right to request your personal Viber call history. Your call history will be presented in a Call Detail Record report.
For personal data, GDPR, and CCPA information, please refer to the relevant article:
What does a Call Detail Record report contain?
A Call Detail Record report will include a list of calls and sent messages with the following information:
Time of call/sent message
Call duration
Destination phone number
Viber does not have access to the contents of your messages; therefore, this data will not be available in the report. Please review our for more information.
Notes
Viber holds data for a maximum of 24 months. Please ensure that your request is within that time range.
Who can request a Call Detail Record report?
Private users (for their own number) and legal authorities can request a Call Detail Record report.
Notes
Legal authorities are required to provide a court-ordered warrant, or subpoena, to obtain a Call Detail Record report of a private user.
Can I request a Call Detail Record report on behalf of someone else?
No. You can only request a Call Detail Record report for a phone number that is registered to you. For legal and security reasons, we cannot give private users the call history of another user.
How much does it cost to get a Call Detail Record report?
$200 for the first month requested and $50 for each additional month (or any part thereof).
For example: a report containing data for 24 January - 13 February and 3 March, would total $300 ($200 + $50 + $50).
Notes
The fee will apply regardless of how much data is available for the dates requested.
How can I submit a request for my Call Detail Record report?
Open and complete the form

Inquiry Category select:
Request Type: select if you are a or

Make sure you attach proof of ownership, of the phone number, and your ID, or a copy of a court-ordered warrant, or subpoena, if you are a legal authority
How can I prove that I am the owner of my phone number?
You are required to prove that you own the phone number for which you are requesting the Call Detail Record report.
Proof can be an official document from your phone service provider, such as a bill, which clearly states your name and the phone number connected to your Viber account. Please ensure that the document is recent; those older than 2 months will not be accepted.
You will also need to include a copy of your ID. The name on the ID should match the name on the official document you are attaching.
How long does it take to receive my Call Detail Record report?
After payment has been processed, it takes, on average, 3-6 weeks to receive the report.
Sours: //help.viber.com/en/

Viber is a very popular third party messaging app for iPhone. So many iPhone users prefer WhatsApp and Viber than the stock messaging app on iPhone. Viber is designed feature rich, easy to use, user friendly. For some purpose, you may want to print out Viber texts and call history. Viber for iPhone does not allow you to print messages from iPhone, you will need a third party software tool for this job. In this article, we will use several different tools to help you get your Viber chats printed to paper in easy steps.
Method 1. Print Viber messages from iPhone using Viber backup
This iPhone toolkit provides us plenty of useful tools. The iPhone Viber data backup and restore is just one of them.
free trial for PCfree trial for Mac
You can also make use of this tool to backup Viber chat history and call logs from iPhone to computer. After that you can view Viber chats and messages in the backup file, export them to computer as user-friendly files and print Viber conversations from iPhone to paper.
Method 2. Print Viber messages & chat history using iPhone Data Recovery
The above iPhone toolkit has the data recovery which is able to find and extract Viber chat history, both existing and deleted, from iPhone to computer. Also this tool has the printer feature which can be really useful when you want to print Viber call history or print messages from Viber on iPhone.
Run the above software on your computer, choose Data Recovery from its home screen. Connect your iPhone to computer using its data cable. The software will then recognize your phone instantly and you will see a screen of all kinds of supported file types that the software can extract from iPhone to your computer. Click to select Viber & Attachments. Then click the Scan button to allow the software to search Viber data on your iPhone. A few minutes later you will see a list of all found Viber chat history, call history when the software has finished scanning your iPhone. See below screenshot.
Print Viber messages from iPhone
To print Viber messages from iPhone, click Viber from the left menu, browse through your Viber conversations and find the message thread you like to print out. You can preview all the texts and attached files in the preview column on the right hand side. You can select any messages in a Viber conversation to print or select the whole Viber conversation and print out anything included in the conversation. You can even select multiple or all Viber conversations at the same time and print out all of them. Just select the viber conversation in the middle, then preview and select specific messages or texts in the right column, click the Printer icon above the preview window. After that the printing preview dialogue opens where you can customize the printing layout and settings and finally print Viber messages from iPhone.
Print Viber call history from iPhone
In the left navigation panel, select Viber Call History, you can then select, preview and print Viber call history from iPhone.
Update Oct 2017: this article was originally published in 2016 and has since been updated. In Oct 2017, the Viber chat history printing via Viber backup and iPhone backup have been added.
Update May 2018: added iOS Line, Viber, Kik backup software screenshot, added the link to the Viber conversations backup tutorial.
Related
Sours: https://www.softwarert.com/print-viber-messages-call-history-iphone/
Viber Out Call History and Remaining Minutes
Easily check your Viber Out call history and remaining minutes.
Running out of credit? Top up!
How to check my Viber Out call history
For a complete record of all your :
Open Viber on your phone
Tap on More (Android) (iOS)
Tap on Viber Out
Scroll down and tap on My Account
Tap on Calls history
You will find a list of Viber Out calls you made, their duration, and the cost/rate charged.
To see your call history on the , log into your account.
How many minutes are left on my plan/when will it renew?
If you have an active plan, you can check how many minutes are left (if it's limited) and when it is set to renew:
Open Viber on your phone
Tap on More (Android) (iOS)
Tap on Viber Out
Tap on Plans
Tap on an active plan that you want to check
To see details about your plans on the , log into your account.
Sours: //help.viber.com/en/
Microsoft Lumia 650 Telegram \u0026 Viber Incoming Call
Deleting Viber call history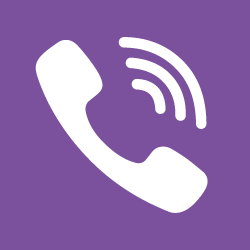 In Viber and incoming and outgoing calls are saved to history log, so that you may have a look, whom you've been calling to recently, and who have called you. Visually this log is very similar to standard log of SMS-messages and calls in the OS shell, so you won't get lost in the hierarchical menus. In this article I will tell how to delete Viber call history from the device based on Android OS.
As I told before, all calls are saved to distinct list. To have an access to it, tap Calls tab in the Viber main form. Right here all information about the calls is stored.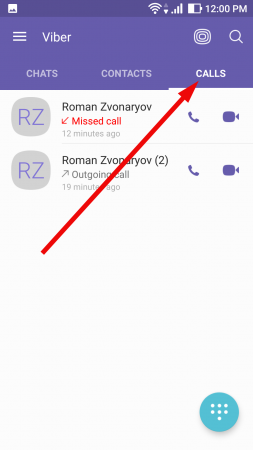 In order to delete a single call from the history:
make a long tap on one of the records in the list
pretty soon the bin icon appears on the top of the list. So, when the appropriate call is highlighted, tap on the bin icon
the call is deleted.
To delete all calls in a history log:
make a long tap on one of the calls in the log
tap on the box icon in the top graphical menu in the list. As a result, all calls will be highlighted
now tap the bin icon and all call records will be deleted from the list.
As you can see, the procedure, how to delete Viber call history is quite intuitive and easy. Use the practice of periodical cleaning of the calls list in order to keep you Viber clean and fresh – you won't hardly need info about your old calls anyway.
---
Similar Materials
Sours: https://viberapp.org/faq/32-deleting-viber-call-history.html
Call logs viber
The Most Possible Way to Recover Viber Call History without Backup
Viber is the instant messaging app which is popular all over the world. You can send Viber messages, photos, videos and calls to other Viber users for free over the air. Just like what WhatsApp and Skype do. However, Viber does not record messages and call history. There is no direct way to recover deleted call history on Viber app without extra tools.
If you want to get your important Viber call history and messages back, you need to use a Viber recovery tool to make the lost or deleted Viber calls visible again. Here you can get super-easy steps to recover iPhone Viber call history quickly. Just read and check.

Recover Viber Call History
Part 1: Why You Lost Viber Call History
So why your Viber call history lost or disappeared? Here are many reasons that may lead into iPhone Viber call history loss. You should also be careful when you encounter similar scenarios.
Viber app is deleted. So your Viber call history is deleted too.
Viber app crashes and you cannot see Viber call history.
Viber call history is deleted after iOS 15/14/13/12/11/10 update.
Viber recent calls are deleted by mistake.
iPhone data lost issues due to system problem, factory reset, device stuck, etc.
Part 2: How to Recover Viber Call History on iPhone without a Backup
If you have no backup that contains the deleted Viber calls, you can turn to FoneLab iPhone Data Recovery for help. Actually, the moment you delete call history on Viber app, the deleted files still exist in the original place. Though the related storage space will be marked as available.
Thus, when you cannot see your Viber call history, you need to stop saving new data to your phone to prevent data overwritten. Well, you can get the high success rate for Viber call history recovery here.
Main Features of the Viber Data Recovery Software
Recover Viber call history, contacts, messages, photos, videos and more files from iPhone directly.
Recover deleted or lost Viber calls from most data loss situations safely.
Scan and preview your deleted Viber call history with the detailed information.
Recover deleted Viber call history from iTunes or iCloud backup selectively in a short time.
The Viber recovery software works with the latest iOS 15 devices, such as iPhone 12/11/XS/XR/X/8/7, etc.
How to Recover Deleted Viber Call History from Your iPhone Directly
Step 1Launch iPhone Data Recovery
Free download, install and launch the Viber data recovery software. Plug your iPhone into the computer with a lightning USB cable. Once your iOS device is detected, you need to tap "Trust" in the "Trust This computer" dialog on your iPhone.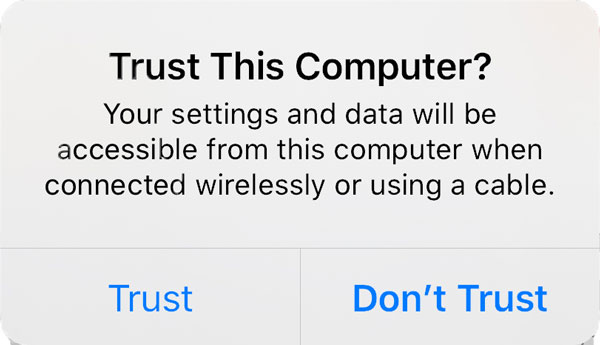 Step 2Scan for all Viber call history
You will be in the default "Recover from iOS Device" section. Click "Start Scan" to scan all your previous Viber calls. After the data scanning process, you can see all recoverable Viber data in the left pane. You can choose "Viber Call History" to get the deleted and existing calls on Viber app.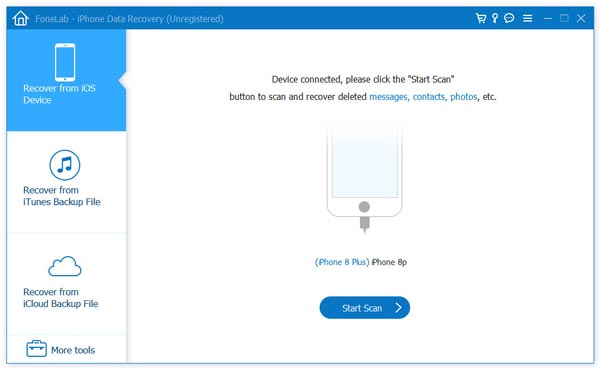 Step 3Recover deleted Viber calls
You can double-click on the Viber call to preview details. In addition, you can choose "Viber" and "Viber Attachments" to recover Viber chat history too. If you cannot find the certain file, you can use its built-in search engine. At last, select Viber calls and click "Recover" to recover Viber call history on iPhone.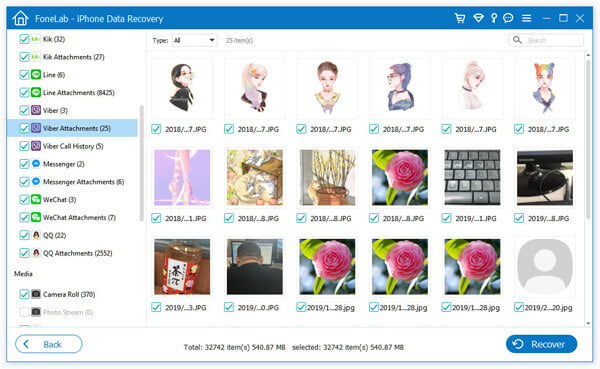 Part 3: Safe Ways to Recover Viber Calls with an iTunes or iCloud Backup
iPhone Data Recovery has simplified the call history recovery with iTunes or iCloud backup. You do not need to recover from an entire backup with previously-stored files replaced. Fortunately, you can download the latest backup file to scan and preview freely. As a result, you can save much time on Viber call history recovery.
Even though your iPhone is lost or stolen, you can still recover Viber calls, messages and files due to these or those reasons. Just go ahead to the "Recover from iTunes Backup File" or "Recover from iCloud Backup File" section to get powerful iPhone Viber recovery tools.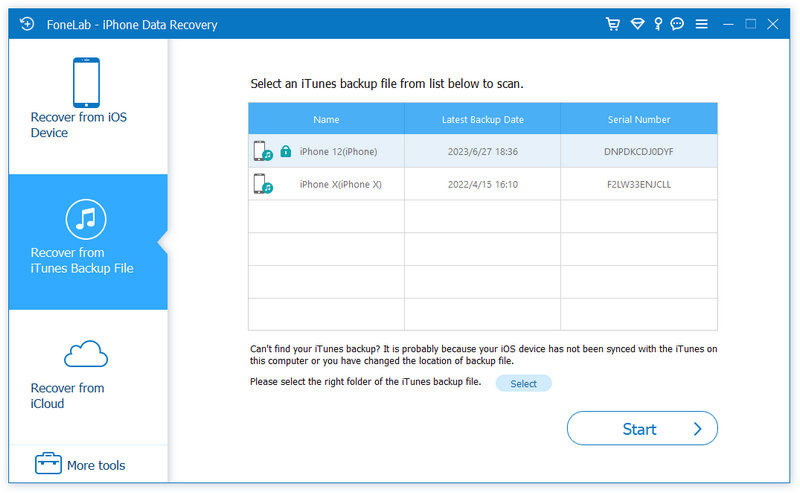 Tip
As for Android users, you can use Android Data Recovery to recover Viber call history on Android. The program can help you find, extract and recover deleted Viber calls from the Android internal memory, SD card or even SIM card.
iPhone Data Recovery is more than the tool that you can recover Viber call history. If you want to make a copy of some really important Viber calls, you can extract and transfer iPhone Viber data to your computer for backup too. Furthermore, you can complete free Viber calls and messages recovery with this program. Whenever you want to access Viber call history, you can free download iPhone Data Recovery to have a try.
What do you think of this post?
Excellent
Rating: 4.6 / 5 (based on 47 votes)

Leave your comment and join our discussion
Back to top
Sours: https://www.aiseesoft.com/how-to/recover-viber-call-history.html
Lenovo A1000 Android 5 WhatsApp, Telegram \u0026 Viber Incoming Calls
.
You will also like:
.
263
264
265
266
267