Valentine's Day Activities for Speech and Language
It's almost Valentine's Day!  Valentine's Day means telling the people you love how much you care about them and eating lots of chocolate!  Here are some fun Valentine's Day activities you can do with your child to celebrate Valentine's Day and work on his speech and language skills at the same time.
Make Valentines: Naming Familiar People, Making Requests, Possessive 's
Before the activity, cut some red, pink, and purple hearts out of construction paper.  Then, gather a bunch of materials that your child may want to create valentines.  You could use glue, scissors, extra paper, lace, glitter, markers, crayons, colored pencils, beads, stickers, or anything else that might be fun to add to a valentine.  Tell your child that you're going to make valentines for the people that she cares about.  Ask her to name the people in her life that she would like to make valentines for.  If she is able to write, have her write each person's name on the back of a heart, or write them for her if she needs help.  Also, if she is older, have her write one thing she likes about that person.  Make sure she writes with proper grammar and spelling.  If your child isn't able to do this, you can skip this part or you can write a message yourself, like "Happy Valentine's Day".  Once you have all of the hearts filled out, flip them over but keep the hearts as well as the materials next to you.  Ask your child, "Whose Valentine would you like to make first?"  When your child answers, make sure she says the 's on the end of the name that marks the possessive.  For example, your child could say "Grandma's" or "I want to make Grandma's valentine".  If she leaves off the 's, say it for her correctly and have her repeat it back.  Give her that person's heart and then keep all of the materials in front of you.  Don't let her have any until she uses her words to ask for them.  Try to expect just a little bit more from her than she's comfortable with.  For example, if she is used to pointing at things to let you know what she wants, have her say the word or use sign language to request.  If she's able to use just one word at a time, have her pair two words together to request, like "want glue".  If she is speaking with more words, make sure that she uses all of the appropriate grammatical markers like "a", "the", "can", "is", etc.  You can show her how to use the materials once she asks for them or you can also help her practice asking for help if she doesn't know how to do something.  Let her decorate the valentines however she wants.  That will make them more special!
Making Chocolate-Covered Strawberries: Following Directions, Vocabulary
This is one of my favorite Valentine's Day activities to do with kids because they get so excited about it!  Before the activity, create a "recipe" that your child will follow to make the strawberries.  Make it as simple or as complex as your child can handle.  For young children, you may just have a few steps with pictures like "dip strawberry, put on tray, put in refrigerator".  For older children, you may have a more complex recipe with no pictures that includes many steps such as "put chocolate in bowl, put bowl in microwave, set the time to 1:00…"
Basically, here's how I recommend doing this.  Go to the store and purchase strawberries and some melting chocolate.  They usually have this in the baking aisle at the grocery store or I've also found it at craft stores like Michael's.  Melt the chocolate however you want.  You can use a microwave (stir often to avoid burning) or the stove.  Then, dip the strawberries in the chocolate and lay them down on a cookie sheet that is lined with parchment paper or wax paper.  You can stick them in the refrigerator or freezer to cool faster.  Once the chocolate is hard again, eat and enjoy!
Like I said before, you can break this down into as few steps as you need for your child.  As you're working on making these, try using as much descriptive vocabulary as you can.  You can talk about hot and cold or melted and solid, you can talk about how the strawberries and chocolate tastes, or you can describe the colors you see while making these.  You can also talk about the nouns and verbs associated with this activity.  For example, you can practice the words chocolate, strawberry, bowl, spoon, microwave, freezer, cookie sheet, stir, dip, set down, put in, eat, etc.
Turn Your Speech Words into Valentines
When children have a list of speech words that they need to practice, it's not always very much fun to just sit there and say them over and over again.  You can have fun with your child's word list by turning them into valentines and mailing them in a pretend mailbox.  If your child doesn't already have a list of words he's working on, create one using the sound that he is working on (for example, all /s/ words).  Find something you can use as a mailbox, such as a shoebox or basket.  You could even have your child make his own mailbox by decorating a small box and cutting a slit for the mail.  Write or draw your child's words on small pieces of paper (if you don't already have a stack of cards for him to use) and put them in a pile.  Each time your child says a word, have him pretend it's a valentine and put it in the mailbox and tell you who he's mailing it to.  He could even put it in an envelope first if he wants (this would be good fine motor work!).  After they are all in the mailbox, pretend that they are the valentines your child got in the mail.  Have him open them up and read each one.  He could even make up someone that is from (like the president!).  If your child is pretty good at saying the words by themselves and needs something a little harder, have him create a sentence that his valentine might be writing to him that uses the word.  For example, if your child's word is "cat", he might come up with a valentine like "Dear Andy, I bought you a cat!  Happy Valentine's Day!  Love, The President!".
I hope you have a fabulous Valentine's Day and enjoy these Valentine's Day Activities, and don't forget to check out my printable speech and language activities at the store!
More Resources for Speech-Language Pathologists:
Looking for more therapy ideas and resources to help you provide the BEST services to your clients?  Join us in The SLP Solution, our membership program for speech-language professionals!  Inside the membership, you'll find:
Step-By-Step Guides for teaching a variety of speech/language/communication skills
Pre-Made Worksheets and Therapy Activities for hundreds of different topics
Training Videos for dealing with difficult disorders or problems
Answers to Your Questions in our exclusive SLP community
Tools and Resources to help you with your paperwork and admin tasks
Continuing Education through our monthly webinars and webinar recordings
To join us in the full SLP Solution, or to snag a free membership, click on the button below!
JOIN THE MEMBERSHIP TODAY!
Sours: https://www.speechandlanguagekids.com/valentines-day-themed-activities/
Activities For Valentine's Day in Speech Therapy
I love Valentine's Day in speech! It's the perfect holiday to integrate many of our therapy goals such as social language, sequencing for crafts and describing. I created a fun Valentine's Day Lap Book that you can download for free! Here are some activities for Valentine's Day in Speech Therapy.
If you're looking for book suggestions, check out my post for my Valentine books! Suggestions for preschool, elementary, and middle school ages are included.
As are most holiday weeks, it just seems crazy around school. No prep resources are my go-to when I just need to print and go. Here are some Valentine's Day Speech Therapy ideas:
I only do FUNCTIONAL crafts! These hearts and candy jars are easy cut and paste crafts make incorporating a fun activity purposeful. You can display them and then send them home to parents!
Do you have a party or give your students a treat? I love the Tic Tac Be Mine Mix (Target)- they have cute little messages like the conversational hearts. I stick a fun Valentines label over it. Something about that cute little box gets kids excited! You can check out the Valentine Candy Labelshere!
One last activity that is SO LOVED in my speech room – Valentine's Day Lap Book – download link is at the end of this post.
It targets writing, vocabulary (synonyms), and an open-ended activity where you can fill in target words. This is fun to display or send home for kids to show off!
I hope you have a LOVEly Valentine's Day! Download your freebie below:
Thanks! Now check your email for your Valentine's Day Lap Book from Sweet Southern Speech!
Filed Under: Seasonal, Valentine's Day
Sours: https://sweetsouthernspeech.com/activities-for-valentines-day-in-speec/
Kiss Me! Speech Therapy Activities for Valentine's Day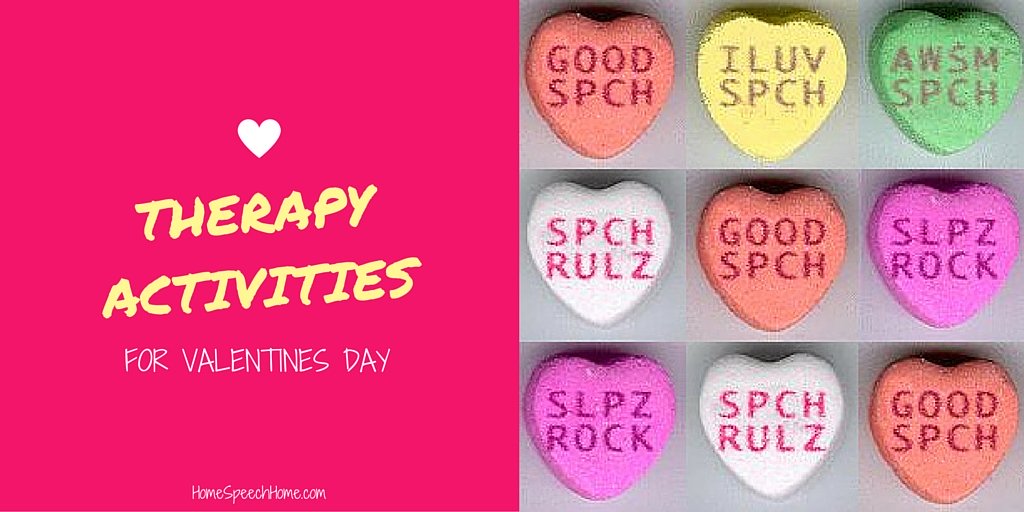 Valentine's Day is a great time to celebrate love and friendship while working on treatment goals with students and children.
Here are some fun and creative ways to use Valentines Day in your speech and language goals this week. 
SEE ALSO: The Best Books for Home Speech Therapy Practice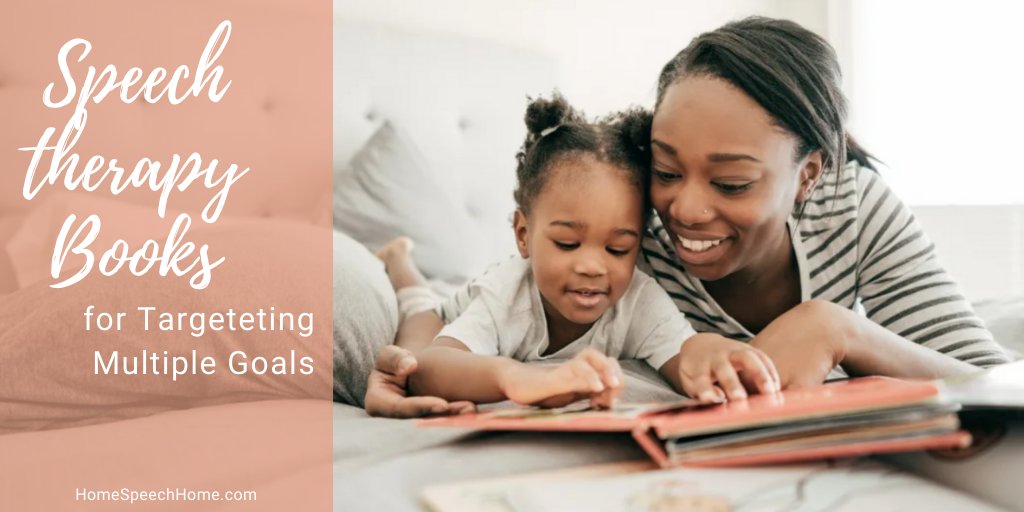 Conversation Hearts
---
Conversation hearts are inexpensive, colorful, small, and they don't melt in your hand! They are perfect for therapy. 

Sorting
Sort them by color, and then by size (if you buy a bag with varying sizes.) 
You can also sort them by color of writing, number of letters, and number of words on the front of each heart.
Just make sure you read all the hearts first, just in case!
Phonemic Awareness / Articulation
Flip the candies over and write single letters on the backs using permanent marker. 
This would be a great way to practice phonemic awareness/spelling activities, and practice articulation sounds.
An example of a phonemic/sound play activity...keep two hearts with the letters A and T next to each other and have the child make different words by changing the first letter.
Example: RAT, CAT, BAT, SAT  etc.
Articulation / Fluency / Repetition
Use ten hearts and number them 1-10 using permanent marker. Put them in a box or paper sack.
The child will pull out a heart and that is the number of times they have to say a target word (quickly find target words with the Word Vault app or our online word lists.)
You could play this number game with other goals that require repetition practice, such as a fluency goal at the word or phrase level.
And the treat for completing therapy.... a couple conversation hearts of course!

The Best Free App for Speech Therapy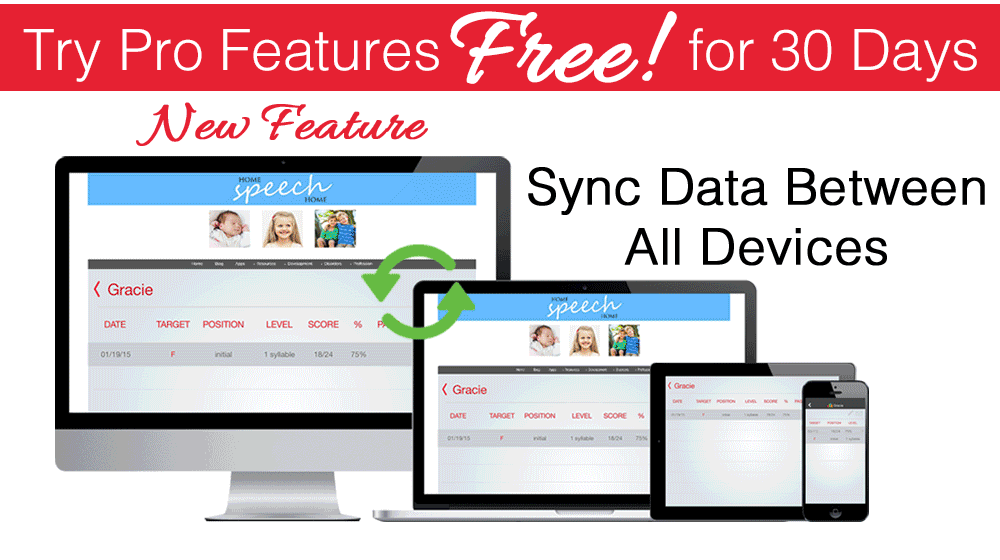 Paper Hearts
---
Listening Comprehension / Retell / Sequencing
Cut out 11 hearts (Easy way...fold paper/s in half and cut half a heart around the fold. This makes the most symmetrical hearts once unfolded!)
Then cut and paste these sentences to each heart.
Read this story to the children first, and then ask them to put the hearts in order.
Great for story retell and sequencing goals.(To make easier, only use sentences 1,4,5,8)
Once upon a time there was a queen. She was kind and loving to everyone she met! Her people called her the queen of hearts.
On Valentines Day the Queen decided to visit her dearest friend. She brought with her a dozen red roses and a box of chocolates.
When she knocked at her friend's door, no one answered. So she left the box of chocolates and roses on the porch.
When The Queen returned home, there was a box of chocolates with roses on HER porch too!
The gifts were from her dearest friend, the one she had just tried to visit.They were thinking of each other on Valentine's Day!
The End. 
For comprehension, use the following questions...
What did the people call the Queen?


What was the queen's personality like?


What did the queen take to her dearest friend?


The queen's friend wasn't home; where do you think she was?


What did the Queen find on her porch when she returned home?


Who left the gifts for the Queen?
Following Directions
Cut out ten hearts and print/cut/glue this list of directions (or write on the hearts)... 
Then hang the hearts around the room and let the children find them and complete the directions.
Make this more difficult by putting two directions on each heart instead of one.

Tap your right foot.
Jump three times.
Touch your left ear.
Pat your head two times.
Take off your shoes then put them back on.
Spin in a circle with your arms out.
Look up and clap your hands.
Smile then take a bow.
Sing Mary Had a Little Lamb.
Frown and then smile.
Valentine's Day Cards
---
Speech / Language / Writing Goals
Valentines week is a great time for kids to express their feelings to their family and friends. Utilize this language opportunity by making simple Valentine's Day cards.
This is good for verbal expression goals, using complete sentences, sequencing written language, reading aloud, etc.
Whether they make a list of things they love about their Mom, or write a nice letter to a friend, it's all great language practice.
Once the Valentine's card is finished, you can help them put it in an envelope (throw in a few conversation hearts) and it's ready for delivery! (Social goals, hello!!) 
I Spy Hearts in Things
---
Speech and Language Goals
This photo website has pictures of hearts in abstract objects. Look through the pictures and choose five or ten to show your students.
This would be a useful activity for children with many types of expressive and receptive language goals, as well as fluency goals. As you look at the beautiful pictures, you can:
Talk about senses each picture elicits


Formulate full sentences; practice fluent sentences


Describe a picture and have the child listen and point to it


Talk about similarities and differences among pictures
I also came across this fun website where you can make your own candy heart pictures...the sky's the limit with therapy here! 
Happy Valentines Day!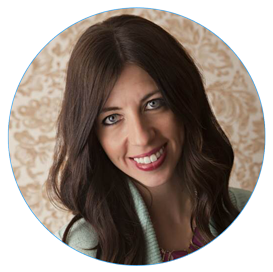 About the Author
Lindsey is an M.S. CCC-SLP from Salt Lake City, UT. She received both her B.S. and M.S. from Utah State University. When she's not chasing her 4 crazy kids (soon to be 5) around, she enjoys creating therapy ideas and materials. Read More

For more great activities and resources sign up for our free Terrific Therapy Activity Emails.

Please share this if it helps you :)
---
Homepage > Activities > Speech Therapy Activities for Valentine's Day
---
Sours: https://www.home-speech-home.com/speech-therapy-activities-for-valentines-day.html
Book Suggestion #6: Valentine's Day Activity and 2 Books! Speech Therapy at Home Kids Activity
.
Activities valentine speech
.
Valentine's Day Activities
.
You will also be interested:
.
313
314
315
316
317