iPhone Screenshots
Description
Studying Amino is the fastest growing community and chat platform for hard working students. Meet new friends, express yourself, and share your personal studying/journaling/organization set ups in a safe and welcoming environment. Studying Amino is a like forum, chat, and community all rolled into one.

- MEET other students and journaling enthusiasts and make new friends
- DISCOVER new or better ways to study or journal
- GET supportive feedback and suggestions from members
- SHARE your studying tips and tricks, photos, lifestyle, playlists, and so much more
- LEARN from and CONTRIBUTE to our comprehensive catalog - an encyclopedia of all things studying
This app has been updated by Apple to use the latest Apple signing certificate.

Bug fixes and stability improvements
Ratings and Reviews
IN LOVE
I absolutely am amazed and highly appreciative that this kind of app even exists. If you're into studying, studying videos, stationary, being organized, or wanting to feel more motivated to do such things, this app is just for you. Everyone is so nice, and I mean EVERYONE is there for you! You get answers to any questions you have, results/feedback to your posts, polls, etc. I've made a few really awesome friends on here and I love them so much. I've been on this app for more than a week, and I just know this will be with me for a long time. 💓
such a great & inspiring app!!
I admit, I procrastinate A LOT.

But this app helps me get back on my feet because of all the inspirational things that people post that deal with school. If you happen to procrastinate a lot, try this app out. It may help you.

Everyone is also super supportive! So far, I haven't seen one negative thing. Everyone here is like one big happy community that is willing to help others out. This is such a great app to grow and improve on school-related things. People also give tips and advice on how to get through your school year smoothly.

Thank you so much for making this app! This is actually the first review I've ever made on an app before, but since this app was so well made and inspiring, I'd say I have to let others know about it! 💓
Nice an helpful.
The amino app is actually really nice. At first, it may seem a bit confusing to use but once you get the hang of it, it is actually very useful. Everyone is also very kind in the group chats that they have. They also have a lot of useful tips for studying, bullet journaling, and more. I recommend you get the app if you are interested in these types of activities.
The developer, Narvii Inc., has not provided details about its privacy practices and handling of data to Apple. For more information, see the developer's privacy policy.
No Details Provided
The developer will be required to provide privacy details when they submit their next app update.
Information
Seller

Narvii Inc.

Size

138.1 MB

Category

Social Networking

Compatibility

iPhone

Requires iOS 9.0 or later.

iPod touch

Requires iOS 9.0 or later.

Mac

Requires macOS 11.0 or later and a Mac with Apple M1 chip.

Languages

English, Arabic, French, German, Korean, Portuguese, Russian, Simplified Chinese, Spanish

Age Rating

12+ Infrequent/Mild Medical/Treatment InformationInfrequent/Mild Realistic ViolenceInfrequent/Mild Sexual Content and NudityInfrequent/Mild Cartoon or Fantasy ViolenceInfrequent/Mild Alcohol, Tobacco, or Drug Use or ReferencesInfrequent/Mild Mature/Suggestive ThemesInfrequent/Mild Profanity or Crude HumorInfrequent/Mild Horror/Fear Themes

Copyright

© 2018 Narvii Inc.

Price

Free
Supports
Family Sharing

With Family Sharing set up, up to six family members can use this app.
More By This Developer
You Might Also Like
Sours: https://apps.apple.com/us/app/studying-amino/id1198011764
Studying Amino
Common Studying Amino App Problems and Troubleshooting Steps
✅ I'm getting black screen / white screen (blank screen) when I open Studying Amino?
It is one of the most common problem in android operating system. Usually when you open an app, you will see a black screen for few seconds and then app will crash with or without an error message. There are few ways to fix this problem.
Most of the times, it might be a temporary loading issue. You just need to press the recent applications menu (usually the first left button) in your phone. Then you close the app that has this issue. Now open the app again. It may work normally.
Try Hard reboot in your Android mobile. Press and hold down the "Home" and "Power" buttons at the same time for upto 10 seconds. Then, release the buttons and hold down "Power" button until the screen turns on.Now you can try opening the app, it may work fine.
If none of the above working, you can wait till your phone battery drains and it turns off automatically. After that put it to charge, and press the power button. It may work after this.
Finally, if you can't fix it with anything, you may need to uninstall the app and re-install it. Android usually restores all settings after you re-install and log into the app. You can see if that fixes it.
Even in some rare cases, the re-install step also don't work. If that is your case, try installing older versions of the app. Good luck!
✅ My Studying Amino app wont load or not working properly (loading error / server error / connection error / Screen Freeze / Ping Problem).
There are few situations that may cause the load issue in mobile apps.
The Studying Amino app server may be down and that is causing the loading issue. Please try after few minutes.
Your wifi / mobile data connection not working properly. Please check your data connection.
Too many users using the app at same time. Please try after few minutes.
✅ I'm having Studying Amino login issue or account related issues.
If you have login or account related issue, please check the following steps.
The Studying Amino server may be down and that is causing the login/account issue. Please try logging in after few minutes.
Your wifi / mobile data connection not working properly. Please check your data connection.
You may be trying with wrong login credentials. Please confirm the details that you are entering is correct.
If you're using third-party social networks to login such as facebook, twitter, google etc, check whether that service is working properly by visiting their official website.
Your account may be banned or deactivated for activities. Please read error messages.
✅ I have Studying Amino app installation issues.
Check your wifi / internet connection for connectivity.
Please check your mobile storage space. If you don't have enough space in your disk, the app can't be installed.
Verify that the app you're trying to install supports your android version.
✅ My Studying Amino app is not updating properly in my phone.
Please check your wifi / mobile data connection and verify that it is working properly. It may be down and stopping you from updating the Studying Amino app.
Confirm that you have enough storage space in your phone to download updates. If you don't have enough storage space, it can be blocking the app updates.
✅ Audio / video loading problem with Studying Amino.
Check your phone volume if you have audio problems.Try to use headphones to find out whether it is an issue with your speakers or with the app.
If you've video loading problem, please check your internet speed and wifi connectivity.
✅ Studying Amino app Notifications are not working properly.
Go to your Apps->Studying Amino->Notifications and check whether notifications enabled or not. If it is not enabled, please enable it.
Also if you don't get notification alert sounds, re-verify that you don't accidentally muted the app notification sounds.
✅ I deposited money into Studying Amino. But I don't see it added to my balance.
It may take some time for the app company / developer to process the payment and credit to your account. Please be patient for 24-48 hours and see if the amount gets credited to your account. If not, please contact the development company using the contact details given below.

Email Address: [email protected]
✅ I won money in Studying Amino & How to withdraw money to my bank/paypal?
You can go to your account menu and then mostly you may see a withdraw option once you reach your withdrawal threshold. You can use that feature to initiate a withdrawal request.
✅ I withdrew money from Studying Amino and I did not get in my account / paypal. How to verify?
You can login to your paypal and see if there is any money credited. If you don't see the transaction, you can open the app and check the withdrawal status. If you see the withdrawal is successfully processed and don't get it in your bank/paypal, contact the app developers / support.

Support Email: [email protected]
Sours: https://www.99images.com/apps/social/com.narvii.amino.x27320248/problems
Welcome to Studying Amino!
To my fellow study nerds and lovers of the aesthetic studying lifestyle, thank you for joining this community!
A little backstory on how this community came to be
For starters, I wanted to create a community of my own. I think most of us do. I thrive on creativity and being able to have a leadership role involving something creative. So I searched through all of the aminos, and I noticed that there wasnt really one for study culture, which is actually pretty big on tumblr and youtube and pinterest. I asked a couple of friends what they thought about this idea, and they gave me encouragement to go ahead with it.
I'm a bit embarrassed by the fact that I enjoy studying aesthetics so much. However, this is something that has actually encouraged me to study and work hard in college, and because of it, I havent had nearly as much anxiety as I did in high school. Had I known about study blogs and aesthetics in high school, I believe that I would have had much less stress and anxiety.
So here we are now, a community has been created for anyone that is interested in sharing studying, journaling, and organization with each other.
I hope that you enjoy your time here, and that you will be able to make new friends and find others with similar interests~!
:ribbon: :black_small_square: :white_small_square: :black_small_square: :white_small_square: :black_small_square: :ribbon: :black_small_square: :white_small_square: :black_small_square: :white_small_square: :black_small_square: :ribbon:
If you'd like to know more about me, please visit my profile <3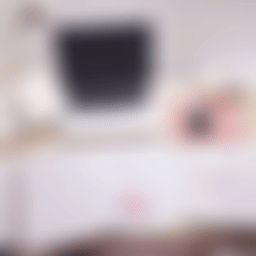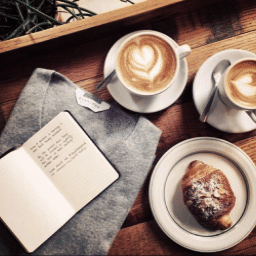 Sours: https://aminoapps.com/c/studying-amino/page/blog/welcome-to-studying-amino/xw37_boc2uW0XpxgJXVvgNb8W3mBaB5Z0z
Ambient Study Music To Concentrate - 4 Hours of Music for Studying, Concentration and Memory
.
Amino studying
.
Ambient Study Music To Concentrate - 4 Hours of Music for Studying, Concentration and Memory
.
Now discussing:
.
829
830
831
832
833